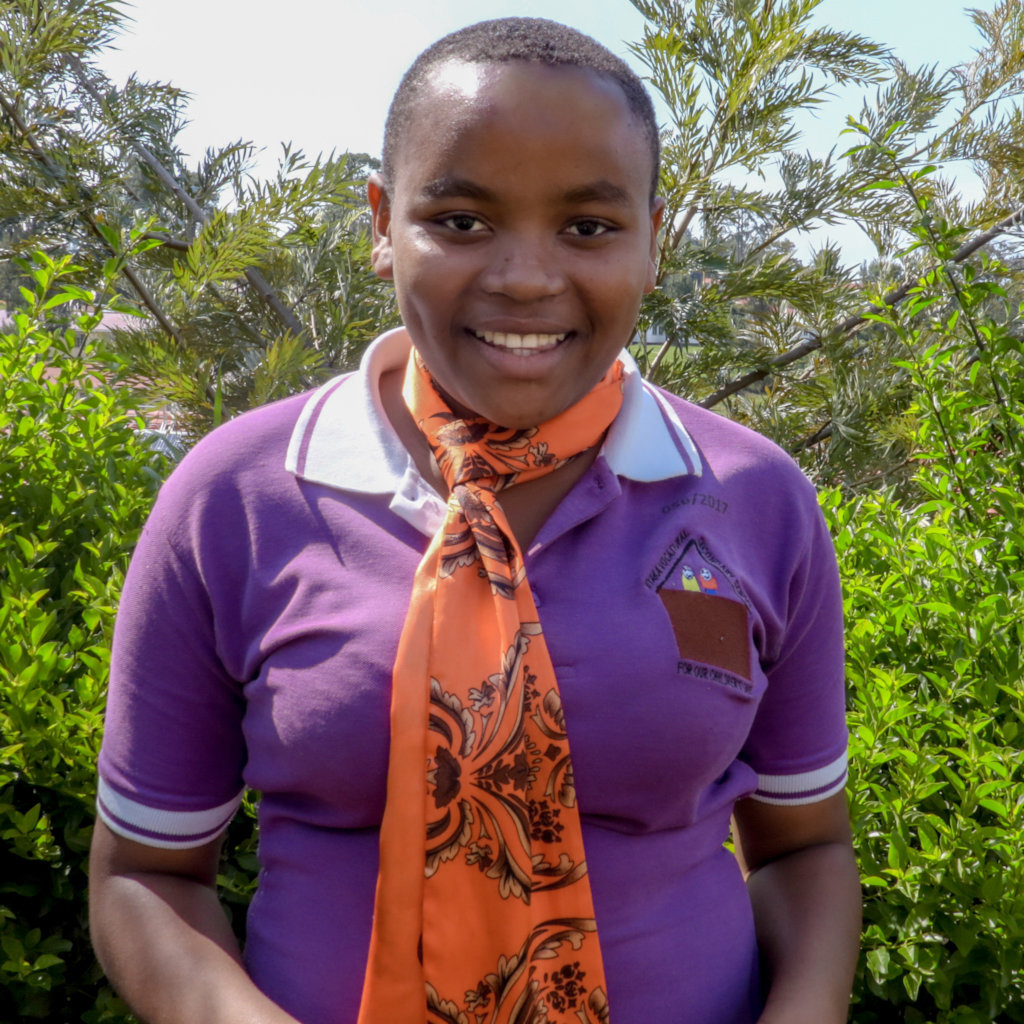 You created a space at Nyaka Vocational Secondary School Shillah to transform her musical passions into a career!
By the time Shillah was three, she had lost both of her parents. Her grandmother welcomed Shillah and her seven older siblings into their home, but she couldn't afford school fees. Without a formal education, Shillah was destined to be like many uneducated girls in her village: an early bride and a young mother.
However, thanks to your kindness, by the time she was school-aged, Shillah's life changed! Her uncle had heard of how the nearby Nyaka Primary School offers a free education to orphans. Shillah's family enrolled her immediately.
At Nyaka Vocational Secondary School, you gave Shillah another chance to use her love of music. She joined the drama club.


Your support offered Shillah the tools she needed to learn how to read and write. Before attending Nyaka, Shillah didn't have books or pencils, but as a primary student, she could write her own stories and poetry. Shillah also loved to sing and dance. Your commitment to Nyaka allowed her to further her artistic interests through the school's Anti-AIDS Club. The club uses song/dance to educate the community and other schools about AIDS. You have provided Shillah the platform to use her musical gifts to help others.
At Nyaka Vocational Secondary School, you presented Shillah another chance to foster her love of music. She joined the drama club. In the club, she worked every weekend with a teacher to write her own songs. Through the club, Shillah went from being a girl who liked to sing in a group, to a performer who performs solos of her own work. Thanks to your investment, Shillah was also able to compete in a national vocal competition, which she won!
Shillah graduates this December. Because you empowered her, she plans to record her own music. Since she studied tailoring, Shillah intends to make all of her performance outfits so they will be as unique and beautiful as she is.
You have helped Shillah become the strong, self-sufficient woman she was always meant to be! Thank you!
Links: