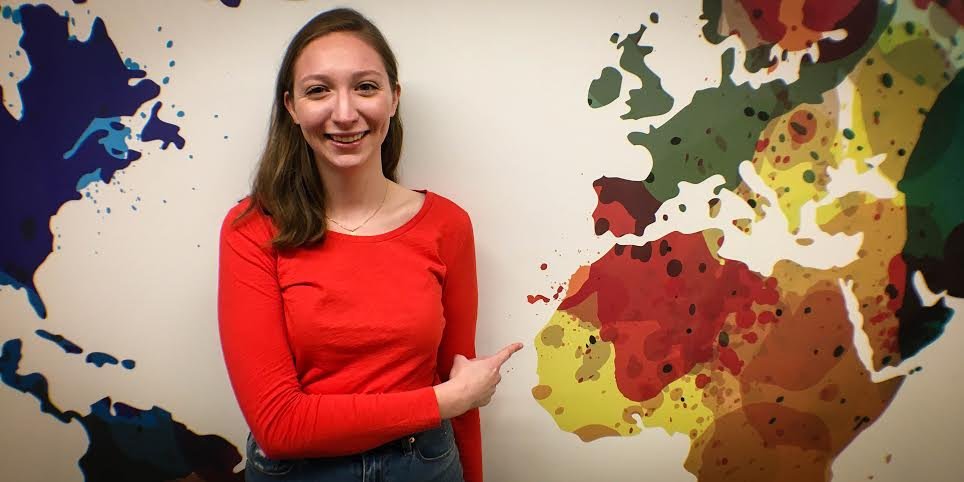 My name is Alix Halloran and I am GlobalGiving's Field Traveler in West Africa. I have the most amazing job because I get to see all the fantastic work that our partners are doing in their communities. I was very lucky to get to meet with the Women's Global Education Project team in Senegal a few weeks ago. I was so impressed by their project!
One of the things I love about this project is that it is so comprehensive. The team really works to make sure that all the girls in the program have nothing to worry about except their school work. They cover school fees, provide uniforms, and meals for the girls. They also provide toiletries so that the girls can stay healthy, sexual education classes so that they can learn how to avoid becoming pregnant, and afterschool tutoring to provide each girl with individual attention.
The team described to me how each one of these elements helps the girls keep their focus on their studies. For example, if the girls are worrying about where their next meal is coming from, it can cause a lot of anxiety and would understandably impact their ability to succeed in school. Similarly, if a girl gets sick, she could miss school and fall behind.
I really enjoyed talking with the girls about their experience with the program. They are all so driven and focused on their futures. It was also lovely to see how close all the girls have become. They study together and encourage each other to do their best.
Finally, I loved how the center is open to all the students in the community. Both the girls in the Sœurs d'École program and all the other students can use the library and computer lab to reinforce their studies. After school, it was incredible to see so many students from the community come to the center to check out a book, do research online, or study together.
I loved meeting with the WGEP team and I'm so thankful to all of their donors for supporting this amazing project!