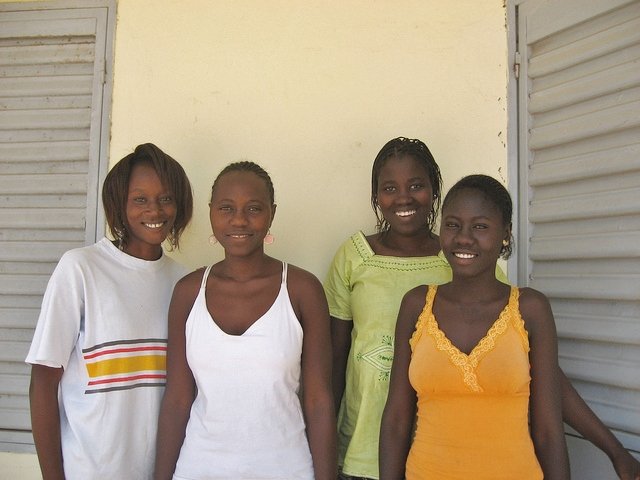 Thank you for supporting Women's Global Education Project and our Sisters to School program in Senegal! Your support helps WGEP provide critical scholarships to more than 300 girls in rural Senegal, girls who otherwise would not have the chance to go to school.
One of these girls is Fatou, who was able to complete her education and is currently working as a teacher, where she acts as a role model to other girls. This is what she had to say about how our program made a difference in her life and in the lives of many others in her community:
"I received scholarship support from 2006 through 2009 when I graduated high school and began training to be a teacher. My family was impoverished to the point that they could not afford the books and studies that I needed. I had to walk a long distance to get to school. My grades were very weak in literature, which is fundamental for the the program I was enrolled in at school. With the program "Our Sisters to School," I was able to continue my studies through my final year of high school. I passed my final tests and received the best grade on the 2009 test in Spanish of all who took it at that exam center.
I must emphasize the importance of the gender training that allowed me to better manage my class when I became a teacher: I manage to easily integrate gender into my classroom practices. Additionally, with the leadership workshop, I've learned to plan other training to gain access to leadership positions. I couldn't enroll in college because I didn't have the means. Instead, I opted for this path and hope to continue my studies later.
Because of this program, people in my village now understand the importance of education and all the girls go to school.I am a teacher, wife, mother, daughter, and sister; it is a bit difficult to manage all those different roles, but, thanks to my education, my family, my in-laws, and my colleagues appreciate me; I am a role model and an example cited by all."
Thank you for your support of WGEP and of women like Fatou!
Links: