Project Report

| Feb 26, 2014
Thank you for helping WGEP scholars like Mary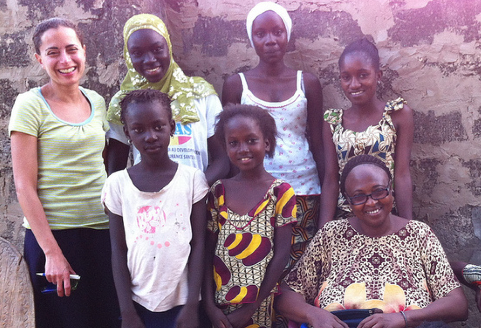 Thank you for supporting Women's Global Education Project and our Sisters-to-School program in Senegal! Your support helps WGEP provide critical scholarships to more than 300 girls in rural Senegal, girls who otherwise would not have the chance to go to school.
Two of these girls are Mary, 9, and Ndeye, who is in high school. Mary lacks a support system at home, but through WGEP's Sisters-to-School, has found a tutor and mentor in fellow WGEP scholar Ndeye. Mary shares their story in her own words:
"My name is Mary and I am 9 years old. I have participated in the "Sisters to School" program in Senegal since 2012. Where I come from, many girls lack the opportunity to go to school. Girls are expected to stay home and maintain the household while boys go to school. I live with my sister, who is illiterate, her husband and their young children. One day a few years ago, while doing some shopping for my sister's mother-in-law, I met the WGEP Senegal Project Director. She told me I should go to school, but I knew it would be difficult to convince my family. Fortunately, she came and talked to my sister and her husband. She told them I could receive a scholarship to go to school and they agreed that I could go.
I want to stay in school, but I am worried that I will be forced to leave. My father does not want me in school; he does not understand how an education can be valuable for a girl. Every time I go home, he threatens to pull me out of school. Not only am I afraid of losing my education, I also fear being forced into an early marriage, which is a common practice here. The elders do not understand that I have schoolwork to do, so they constantly demand that I do various tasks for them. I have to work very hard to complete my schoolwork after finishing all of my chores each day.
One thing that has helped me greatly is having a mentor. My mentor and tutor is a high school student and fellow WGEP scholar named Ndeye. She lets me study and do my homework at her house since my sister's house is too small and crowded to provide good study conditions. I talk to Ndeye about schoolwork as well as my concerns for my health and future. My mother and sister do not understand my concerns, so Ndeye has become like a mother to me.
I like studying, so I want to stay in school so that one day I can become an important person. I want to show my father that a girl can support her family."
Links: