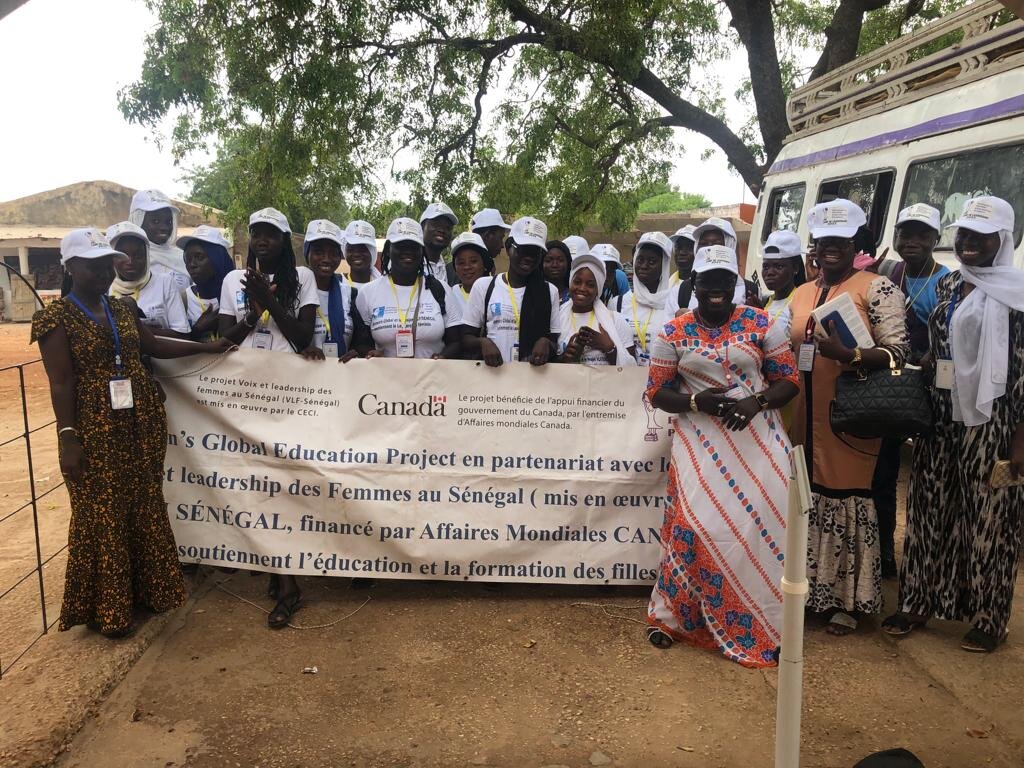 Women's Global Education Project's Our Sisters Lead leadership and development program encourages high school students in Fatick, Senegal, to become role models for younger generations, and promote gender equality in their communities! Our Sisters Lead participants attend workshops on the leadership skills that most interest them, including conflict resolution, public speaking, advocacy, and women's rights. Awa, a high school leader in the program, shared, "Thanks to this program, today, I know my rights because I did training on communication on the priority issues of rights." Awa dreams of becoming a lawyer, so she can eradicate violence against women and girls.
Not only does this program promote women in leadership roles, but it also teaches boys how to support girls in their fight for gender equality! Yaya, a male participant in the program, commented, "I want to speak up alongside my sisters to give them courage to help them accomplish their tasks." He went on to discuss the importance of taking on domestic tasks and supporting girls on their educational journey. Our Sisters Lead is vital because in the rural communities where WGEP work, boys often remain in school while girls are forced to drop out to help with household chores, or move to cities like Dakar to become domestic workers. This phenomenon leads to a lack of women in positions of power and authority in local communities.
Each year, Our Sisters Lead serves 300 girls and 60 boys, helping them to gain critical leadership skills, and empowering them to design community service projects! Khadidiatou, another high school leader, stated, "This program helped me a lot to strengthen my commitment, determination, and conviction to achieve my dream in the future through the training we received on public speaking, girls and women's rights issues and leadership." Khadidatou is already making change in her community, and helped to organize a community march on International Women's Day to spread the word to end gender-based violence!
To learn more about Our Sisters Lead, check out our recent video with interviews from Awa, Yaya, Khadidiatou, and their classmates: https://www.youtube.com/watch?v=EC34cqE1I0Y&feature=youtu.be!