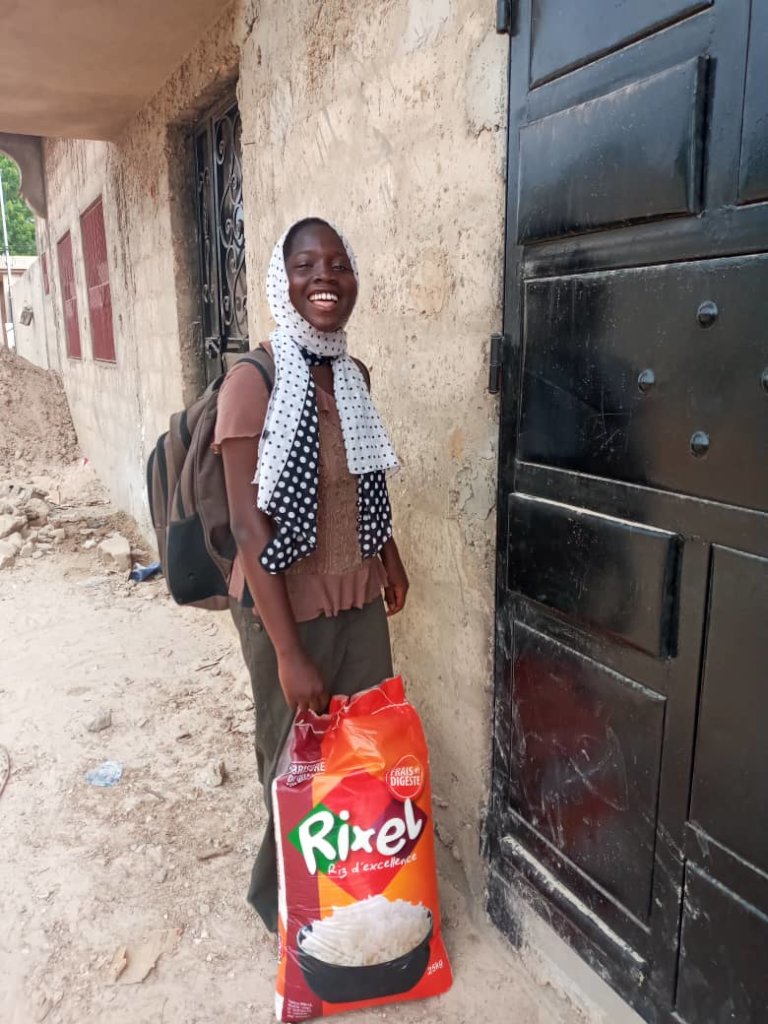 Women's Global Education Project (WGEP) provides comprehensive school scholarships to hundreds of students across the rural Fatick region of Senegal. Scholarships cover the cost of school fees, which, especially in secondary school, can cause girls to drop out. Additionally, scholarships include school supplies, food, safe housing, and menstrual pads.
Mame Diarra is a WGEP scholar who attends high school in Sokone, Senegal, and is determined to become an engineer! Hear from Mame Diarra in her own words:
How has WGEP supported you through your education? My father is a teacher and also sells goods at the local market, and does not earn enough to meet all of our family's needs. I was lucky to join Women's Global Education Project's scholarship program, which has supported me from my first year in middle school until now. School tuition is not expensive at all in elementary school, but it is when you start middle school and high school, which causes many girls to drop out. In my studies, I was afraid during my first year of school because I thought my classmates were further ahead in their studies. I always said to myself, "I can succeed," and over time I gained more confidence and realized it was true. Performing well on my exams helped me to overcome this fear!
How did the COVID-19 pandemic affect your education? I went five months without going to school during the pandemic. This period affected me because I could not continue my studies while at home, and I was not in contact with my classmates who I usually studied with. It affected my mental health to not know when we would ever go back to school! WGEP provided moral support for me through phone calls, as well as food and toiletries to support me and my family during the school closures, and hand sanitizer and masks so we could protect ourselves from contracting the virus.
What does your education mean to you? My education means everything to me; I know that with my education I will have a bright future.
What do you want to be when you grow up? What are your dreams? When I grow up I want to become a geological engineer. My dreams are first to finish my studies, to be an engineer, to become a respectable woman, to support my parents, my family, my community, to help people for good and to finish their education! I would also like to write a collection of poems!
We are proud to serve Mame Diarra, and are inspired by her hard work and determination! Your support for girls' education is greatly appreciated.