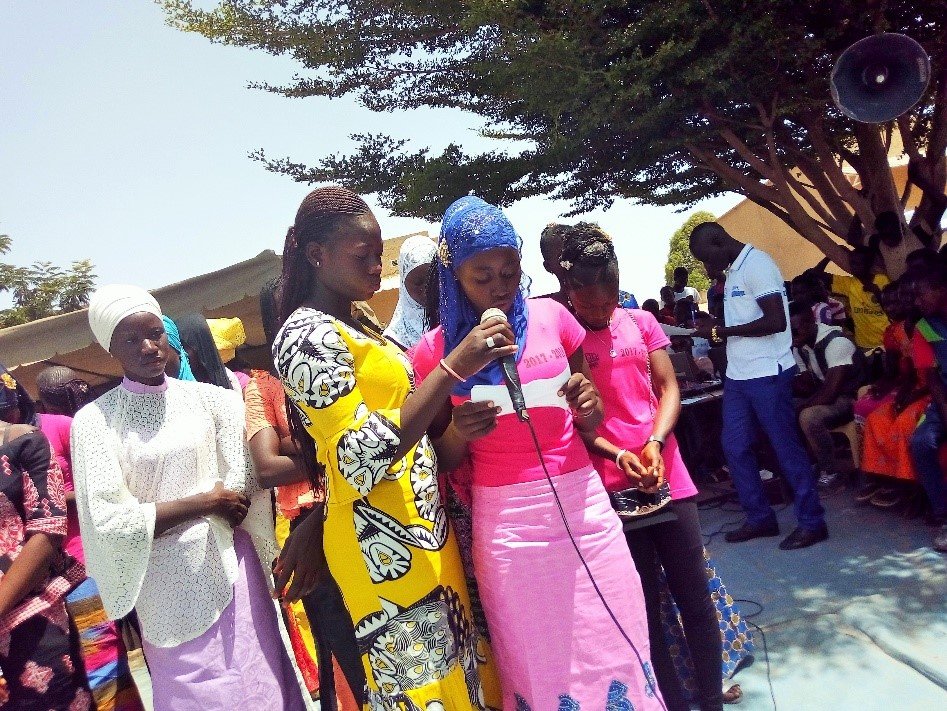 Have you ever felt like your entire future was riding on one test? Maybe before you took the ACT, SAT, the Bar, MCAT, or another big exam? So nerve-racking! Did you get a tutor, or try to go at it alone?
WGEP scholars in Senegal are in their final year of middle school, and are currently getting ready to take an important exam like that--they must pass in oder to proceed to high school. This is a time when many girls drop out of school, particularly if they fail the exam. Parents often decide to keep them out of school, and girls frequently end up marrying early.
That's why we are doing everything we can to make sure these determined young women have everything they need to succeed.
In May, we held a village-based community meeting in Sadgioga. These meetings are a critical part of WGEP's grassroots approach where we engage directly with parents, village and religious leaders on the importance of educating girls. Over 300 people attended this meeting, and several of our scholars spoke.
The girls told the community members gathered how our tutoring intervention has given them the extra confidence and reinforcement that they need to pass exams. Although the academic year is not yet over, with the exams approaching, the girls expressed confidence in their ability to pass and move on to high school. These girls have worked so hard, and they are an insipiration to their whole community!
Want to help us tutor more middle school girls so that they can stay in school despite pressure to drop out? Consider donating again--we couldn't do this without you. As always, thank you so much for your ongoing support!