Project Report

| Jun 18, 2022
Smiles and Tears as our Girls Tell their Stories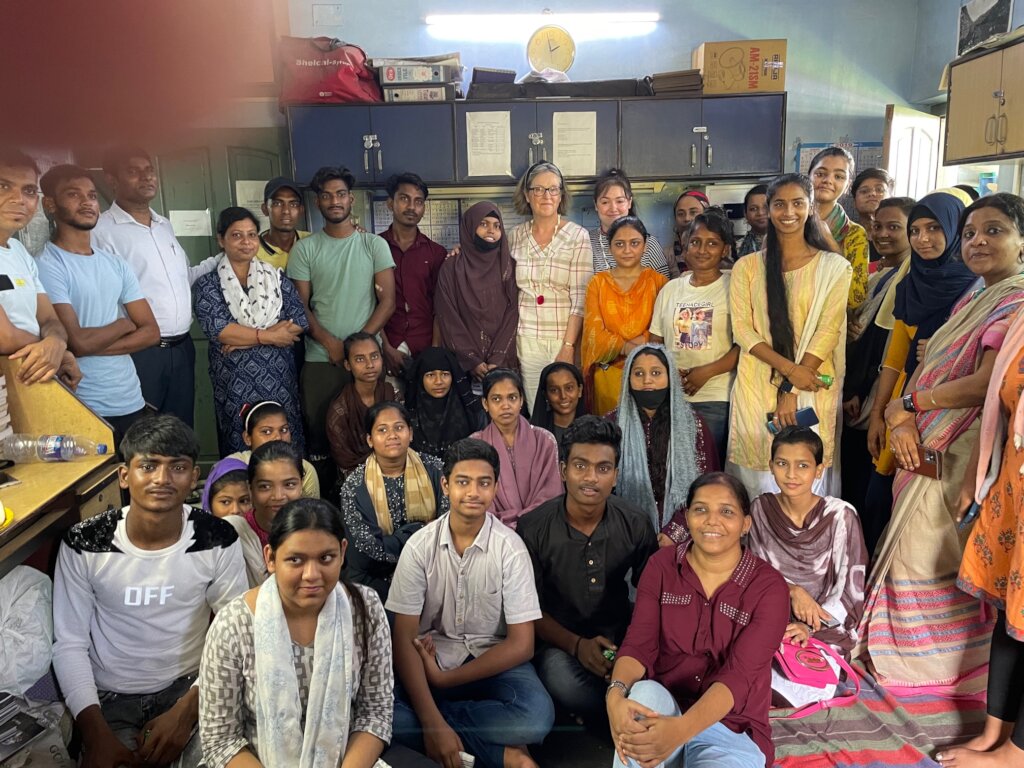 In May 2022 I visited our projects in Kolkata for the first time since February 2020. After the COVID lockdowns and the extensive school closures I was concerned about how the girls had coped.
In fact, thanks to your generosity we were able to supply the girls with smartphones and they have all been able to ride out the setbacks and continue with their education.
We now have a number of girls studying at university with big career ambitions. We also have a number of girls (and boys) who are working through their school exams and want to go on to university. So while I was in Kolkata we took the opportunity to bring in a group of our 16 – 18 year olds as well as some of our undergraduates for a meeting, an opportunity to share their experiences. Every one of those young people is a first generation learner from a very poor family. The girls have to resist society's (and often their family's) pressures to marry or to enter the workplace to supplement the family income.
The meeting was tremendously moving. One by one our undergraduate girls stood up and told the 40 assembled youngsters about their journeys. There were many tears.
Sakina told how her mother had recently died and how she is struggling to stay in college now that her biggest supporter is no longer there. She misses her mum but is determined to battle on and complete her education.
Zeenat lives in great poverty in Mallickpore a little way outside urban Kolkata. Her family is very poor but after years of struggle and thanks to your generosity she is now a qualified lawyer.
Tabassum lives alone with her mother. She is currently studying for her Masters and wants to go on and train as a teacher. But they are very poor and her mother was working as a maidservant to support her. So Tabassum now does several hours tutoring a week so that her mother doesn't have to do this exploitative and humiliating work.
Another girl told us her mother is so sick that she herself is going out to do her mother's maidservant work for her – on top of her education.
The meeting was a great success, especially as Zainab had made a cake which was shared out between us all. I hope that the youngsters can get together regularly to share their experiences and encourage one another. Despite the hardships these girls endure, their resourcefulness and determination shone through. And I could see that the aspiring college students were absolutely rapt.
Your donations ensure that all the educational costs are covered. Bags, books, stationery, fees, extra tuition and any necessary nutrition and medical help. But life is terribly hard even with sponsorship – these girls are fighters and with your support will battle on.
Thank you.