We have recently enrolled Shehnaz onto this education programme. Shehnaz is special because she comes from such a deprived background that most girls of her age (19) would already have been married off and producing children.
She is from the rag picker community in Tangra. Her parents are both illiterate. Her father is 40 and a violent alcoholic and no longer lives with the family. Her mother, aged 35 (must have been just 16 when Shehnaz was born), keeps her family of 5 together by rag picking. They live in a shelter of about 2.5m x 3 m. They have no toilet and no running water.
Shehnaz has remained in education and is about to sit her class 10 exams. We enrolled her on the scheme because she needs continued financial support to help her pass these exams and go on to complete 2 more years of school and maybe even go on to university. It takes a great deal of determination and the support of her mother for a girl like Shehnaz to choose education against the social pressure to drop out and marry.
She and her mother deserve and desperate need this support.
So what does it mean to Shehnaz to join the Global Giving Education Programme?
These are the costs that Shehnaz's mother would have to cover – out of her £35 per month income from rag picking:
Any necessary academic fees will be paid.
She will receive a nutrition allowance – ensuring she eats enough nourishing food to keep her healthy
All school books: The girls purchase the books they need and bring the books in to be stamped (see the picture below) and the costs are reimbursed.
They receive a school bag and an umbrella
School uniforms and shoes are supplied where needed
Any costs incurred in travel to school are covered (usually for those at college – most walk to school)
All stationery is paid for
But as a member of the programme Shehnaz also benefits in the following ways
She is a member of the Gyan Azhar library, a safe space to work peacefully, to borrow books, to use the computers
She will enjoy excursions – to the cinema, museums and exhibitions
She will be invited to events held at the library where she will learn new skills – dance, jewellery making, guitar lessons
She will have computer training
She will attend various sessions on health and hygiene, her rights, use of social media
And she will have access to the staff of the library and of the education programme for advice and mentoring.
We want every one of the girls on this programme to reach her full potential and we work closely with the girls and their families to ensure that they can fulfil their ambitions. Their mothers are always supportive – as they know the consequences of failing to complete an education. They want more for their daughters.
We all want to thank you so much for your amazing support and please do tell your families and friends what a difference they too could make to a vulnerable girl like Shehnaz
Thank you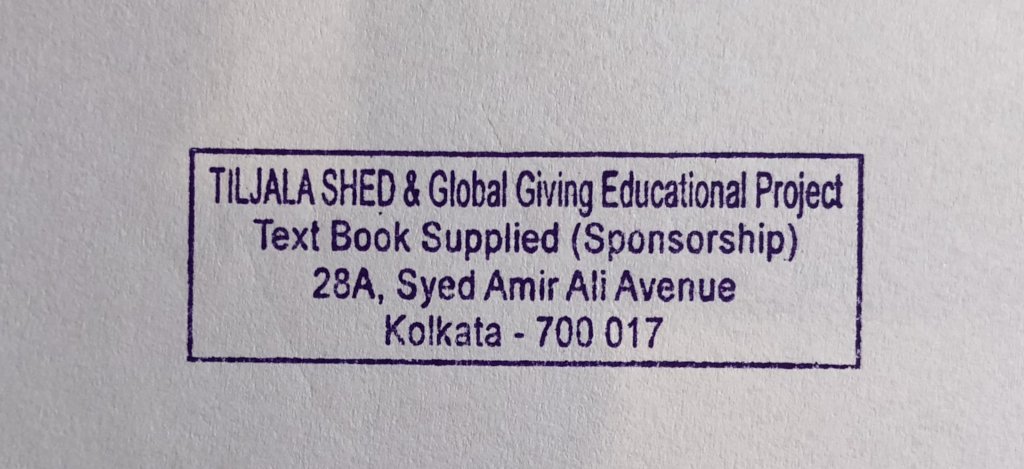 Links: