Project Report

| Jan 14, 2016
Looking Ahead to a Healthier Ethiopia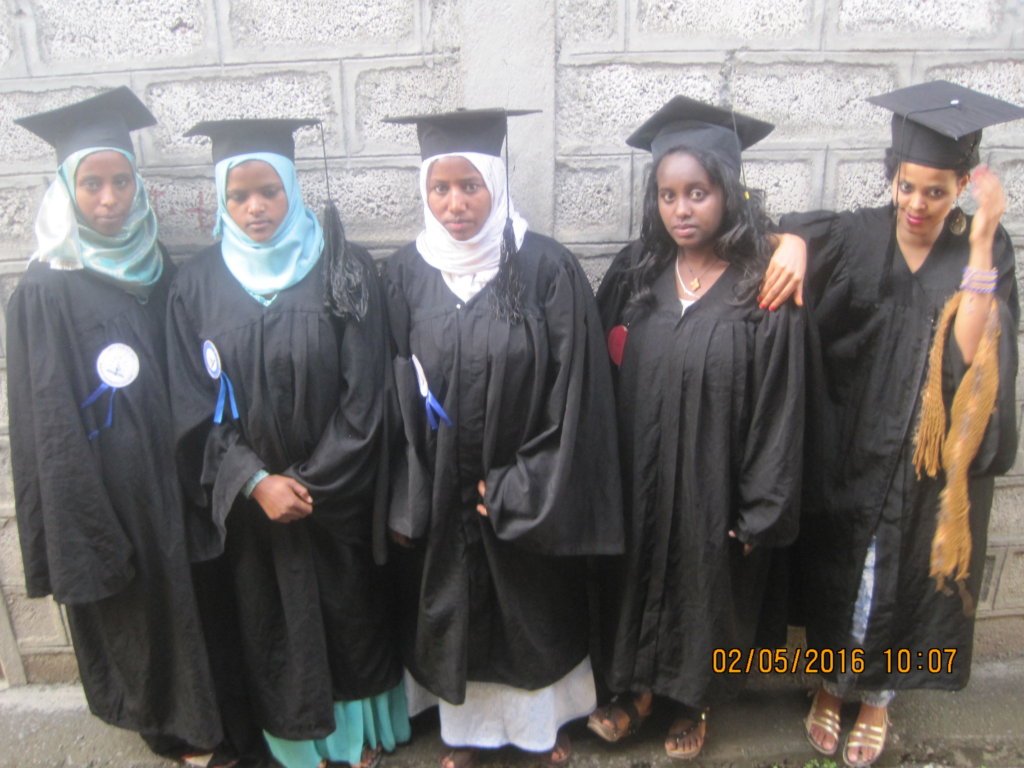 Originating from rural communities, six nursing students studying in Ethiopia's Alkan Health Science College know firsthand the importance of increasing access to primary health care services. They have witnessed the detrimental impact that the lack of access to health workers and health facilities has on their community.
When nursing student Almaz was asked why she decided to become a nurse she said, "to help people who are sick and need help and to reduce the risk of [illness] caused by lack of health professionals." She was also asked about her plans after graduation. "Most of my colleagues and classmates have a plan to upgrade their profession to a degree level and I am one of them. This will be possible after one year of experience. We plan to fulfill the requirements for the upgrading program and I expect that we will stay connected after graduating in such a way."
Fellow nursing student Fatuma decided to become a nurse after she "observed that there are people who are suffering from lack of health professionals and health infrastructure." When asked how she would stay in touch with her colleagues she said, "I hope to stay connected with my colleagues and classmates through our professional associations." Her hope for the future is, "to help people with my profession together with God."
When asked what motivated her to become a nurse, nursing student Tsehay said, "I decided to become a nurse to help humans. I observed that people in my locality, even in my family, have no idea about the scientific medication. Hence, I like to be part of the health professionals to help those people and to give awareness on the importance of the scientific medications." She notes that part of this challenge will include educating her community of the limitations of some of the traditional medical practices.
Nursing student Haymanot said she was motivated to become a nurse to make a positive impact in her community, but also has ambitions to improve the medical community on a grander scale. In her words, "I am motivated to give service for the community and my country in the health profession." She, like Almaz, Fatuma, and Tsehay, plans to stay connected with her colleagues in the years following graduation through professional associations.
"I was motivated to become a nurse in my local area Afar Region as there are no health professionals [there currently]"said nursing student Hawa. She continues, "I observed people suffering from lack of these professionals. Hence, I need to be part of this profession to help those people."
Eyerus, who is currently studying to become a nurse, hopes to expand her training after graduation. She sees her nurse training as a first step towards her goal to become a medical doctor. "My hope was to be a doctor, but since I was not successful with the ESLCE result I planned to be a nurse and then upgrade my profession."
These students are dedicated to improving access to health care by becoming a health worker themselves and are committed to returning to their native communities as that is where their motivation was born.