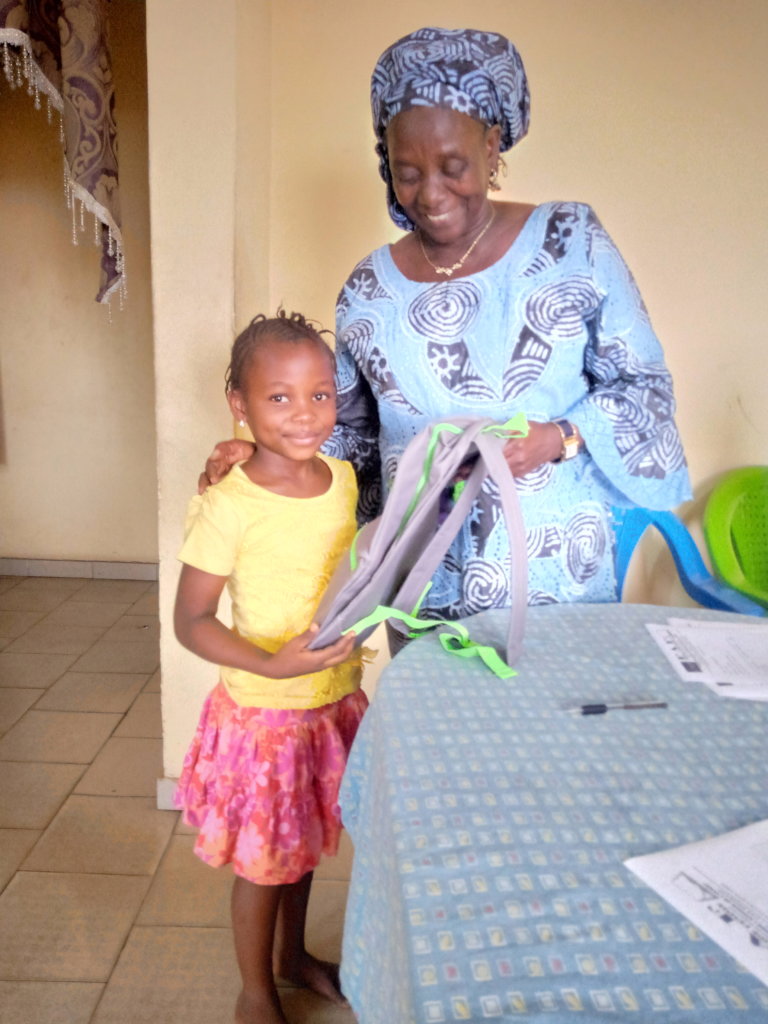 Big Help for a Little Girl
I cannot begin to tell you how the world has changed for one very bright and happy child because of our School Program. It is amazing to hear the stories of the young girls who have been in very difficult situations with no help in sight. For this reason, I want to share Mariam's story in her own words. Amazingly at such a young age she was still able to grasp the devastating changes in her family which left her without hope. As a donor and someone who understands that we can make a major positive impact in the lives of these beautiful children, I wanted Mariam to thank you herself. Please excuse any grammatical errors resulting from translating her story from French to English. Let me introduce Mariam.
"Good morning,
My name is Mariam, I am 9 Years old, I am in 2nd grade at the Protestant Emmaus School Complex. I come from a poor family, my father is a mechanic, and my mother is a housewife. It was mainly our father who looked after us, until the day he became seriously ill, because of a high blood pressure attack. Today he is disabled and can't do anything. My mother doesn't earn much to be able to care for me and my father's health.
Last year was difficult for us and I even had to leave school to help my mother at home and at the market. She could no longer afford to pay my school fees. So, the principal of my school, who did not want me to drop out, put my mother in touch with mom Kolie of Women Helping Women. Since then, I go to a very good school, and I do not miss anything. There is always someone to ask for my news and to find out if everything is okay at school and with the family. (Note: Madam Kolie is the Founder of Femme Aid Femme our French partner in Guinea, West Africa)
I really want to thank all the good will that helps me and all these children and their families who are suffering.
God bless you,
Mariam"
The School Program encompasses the child, school, family, and the community to ensure that each child's needs are met, and the family is helped to enable the child to attend school without difficulty. This very comprehensive program is in its third year beginning with this school year. We currently have 23 students in grades 1st – 12th grade. You don't have to wonder if you are making a difference, just ask Mariam. Thank you for your continued support of our Project "Educate and Energize Girls in Guinea, West Africa. We thank and appreciate you.