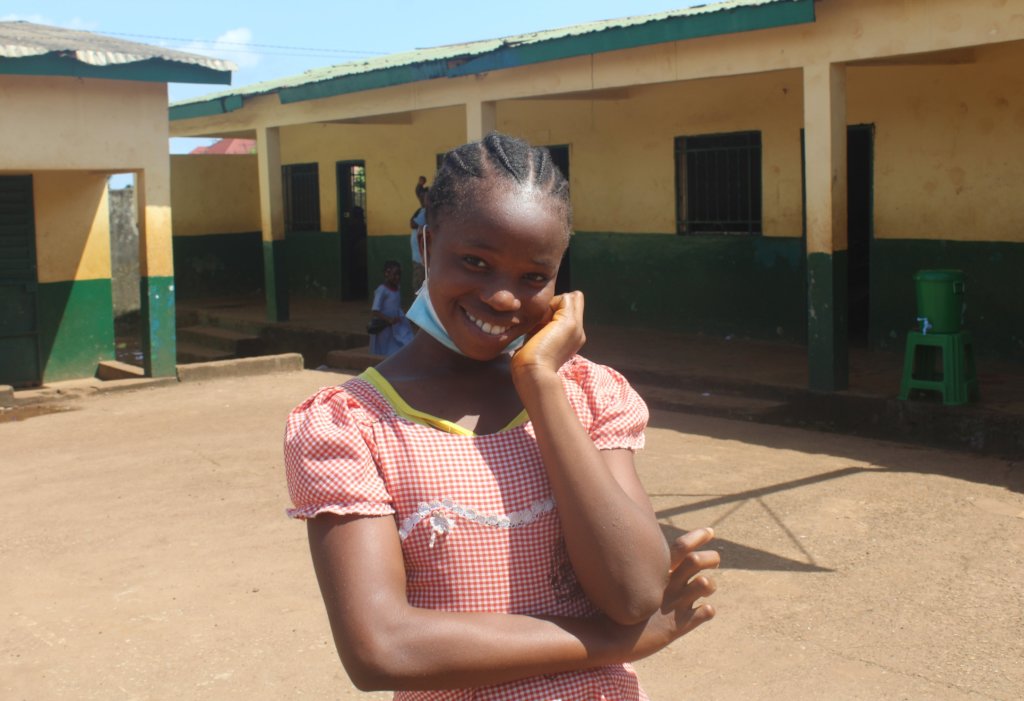 We are so excited to introduce to you one of our bright shooting stars from the school project. We are featuring Rachel in 2021 to give you an opportunity to meet some of these amazing children. Their stories are very compelling and often sad, but the positive energy and enthusiasm of these children gives all of us hope for a brighter future. Please meet our 2021 feature student, Rachel, who is in the top percentile at her school. She will share her story in her own words.
Hello,
My name is Rachel, I am 14 years old and I am in 5th grade. I am an orphan, I didn't have the chance to know my parents.
Since my birth, I have lived from host families to host families. From my village to the capital Conakry, I had to take care of cleaning and babysitting because my host families could not afford to enroll me in school.
But now, thanks to Femme Aide Femme, I am living my biggest dream, that of being able to live like other normal children and study well so that my future children do not miss anything.
At school, everything is going very well and I don't miss a thing. Mom Madeleine and her team are with me all the time to make sure that I don't miss anything.
For all this, I give thanks to God and I pray for them every day before sleeping that they will continue to help me and to help other children until the end of our studies.
God bless you and all your families
We hope you learned a little about one of our children and understand why this work is so important and what a great cause and major life change you aree making in the lives of these beautiful children. We thank you for your support and prayers.
Links: