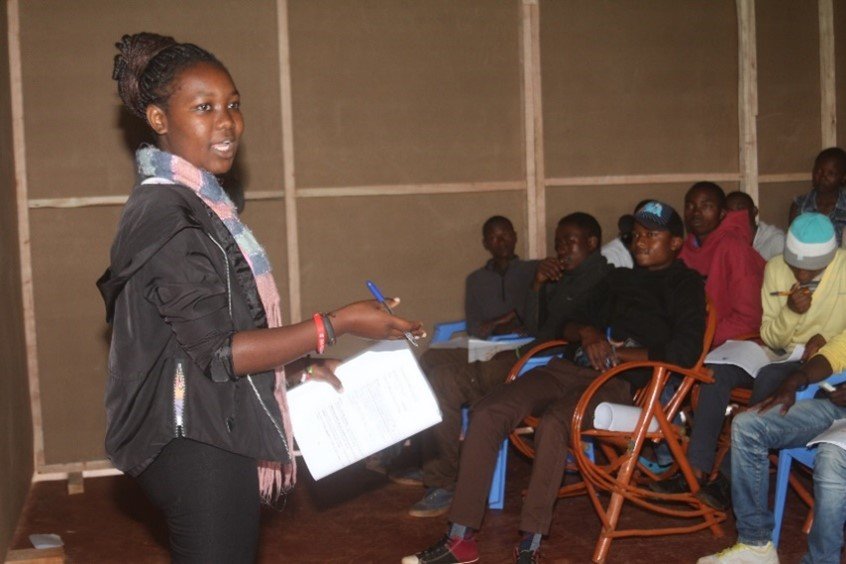 The Children and Youth Empowerment Centre opened the Rathithi Polytechnic in the fall of 2019 to serve high school graduates from the CYEC and related programs. The exceptionally high rates of unemployment (and underemployment) for young people in Kenya, which is even higher for the demographic that CYEC serves, means there is need for special effort to ensure our young people are prepared for their futures. A well-thought-out skills development program, which the polytechnic is putting in place, is a key component of such a program.
Housed on 15 acres, the polytechnic serves 52 learners. Programs include catering, tailoring, computing, masonry, agriculture and life-skills and leadership. Like all of the Centre's programs, the polytechnic is focused on forward-looking community development, sustainability and empowerment.
Learning focused on empowerment and sustainability
Provision of practical knowledge is a central component of any significant empowerment effort. For ordinary skills training institutions, such know-how is focused on helping individuals find employment. For the CYEC's polytechnic program however, there is a keen appreciation of the need to use its skills development program for the empowerment and sustainable development of the broader community. This is a key component of any long-term solution to the challenges that have made the CYEC program necessary.
Even while preparing its learners for marketable competencies, the polytechnic is focused on developing 21st century training programs that contribute to sustainable community empowerment. These programs include conservation agriculture, waste management, renewable energy solutions and non-timber-based building.
Learning, living and production facilities
The socio-economic backgrounds of the learners at the polytechnic are such that program sustainability is an issue of critical importance. This means that learning facilities are best utilized for production as well. For example, those in the agriculture program are expected to produce food for the polytechnic's kitchen, while those learning catering are expected to cook for all. The same is true for the other programs. The polytechnic's facilities, with time, are expected to start generating income.
Life skills development
For the polytechnic to serve as an effective means of community empowerment, the students need to be self-aware and have leadership competencies. This is why life-skills and leadership training are an integral part of the polytechnic's training program. The aim of this initiative is to enable learners to see themselves not as victims of circumstances beyond their control but as agents of positive change for their communities.
Your support will enable us to build critical infrastructure and purchase equipment for our new polytechnic so our young people can be positive agents of change in their communities!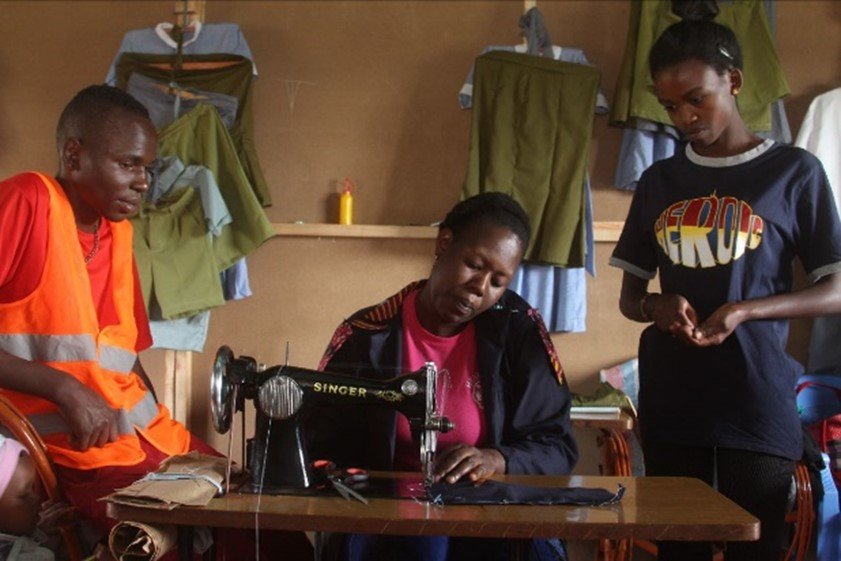 Links: