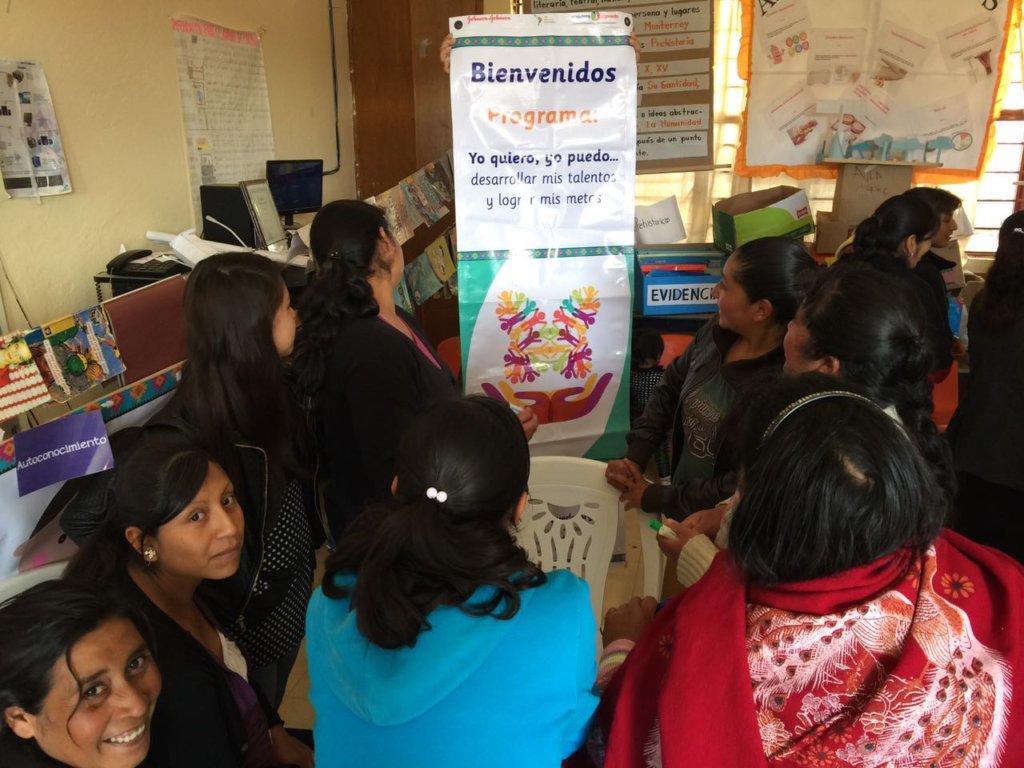 Welcome back everyone!
It's springtime in Mexico and just like flowers, we are blooming with new information to share with you!
We are in the final stages of the first year of work to empower indigenous girls in the rural town of Acaxochitlán. As we mentioned before, we like to involve key player in the lives of these girls. Parents play an essential role in their children's lives; therefore, we strive to have them actively participate during this and other programs. Workshops were carried out during December and January with a total of 390 parents participating.
A mother shared this with us:
"Well, how can I explain? I liked that they talked to us about… about how to care for our children, because sometimes we say that we are mothers but we don't know how to talk to them or how to talk to them about sexuality, because it's not easy to speak so openly to our children. Well, because… those topics cause embarrassment, talking about those things, and I know that we have to talk about them to prevent other things, just like you mentioned during the conference. It is important that we talk about these important topics, like I told you. And this has me thinking about everything regarding my children, even about me…"
And continuing our work with teachers, we accompanied 21 of them during class while they replicated the program with their students.
Here a couple of thoughts that they shared with us:
"It was amazing! Excellent and change and… Why change? Because I challenged myself, because I had life skills and tools that were not structured and I came here to rearrange them. I said I am 36 years old and during my life I've had many situations and I have learned to manage them, deal with them, with these skills, very easy and practical for my life, it has been excellent."
"I created an environment of trust, where at least while they're here, they feel safe and also, have empathy for others, care about others, care for their peers. Have respect for both boys and girls, now it has become more grounded, you can see more unity amongst them."
And most importantly, we want to share the voices of these girls:
"Self-awareness, I liked this one because the teacher said that we have to know ourselves, know our bodies, how we are and what happens when we use, for example, drugs, alcohol and things like that, that it can hurt us..."
"My father, he used to… say things and I wasn't allowed to do things, he would scold me. Then he came to the workshop and they told him that when his child can't do something… do things well, he doesn't have to scold them, instead he can explain how to do them. When I don't understand my father and I don't do things correctly, he explains the correct way to do it and helps me, he doesn't scold me anymore."
As we come to the end of the first year, we hope to share with you many more stories. We can't wait to share more with you soon. Until next time!