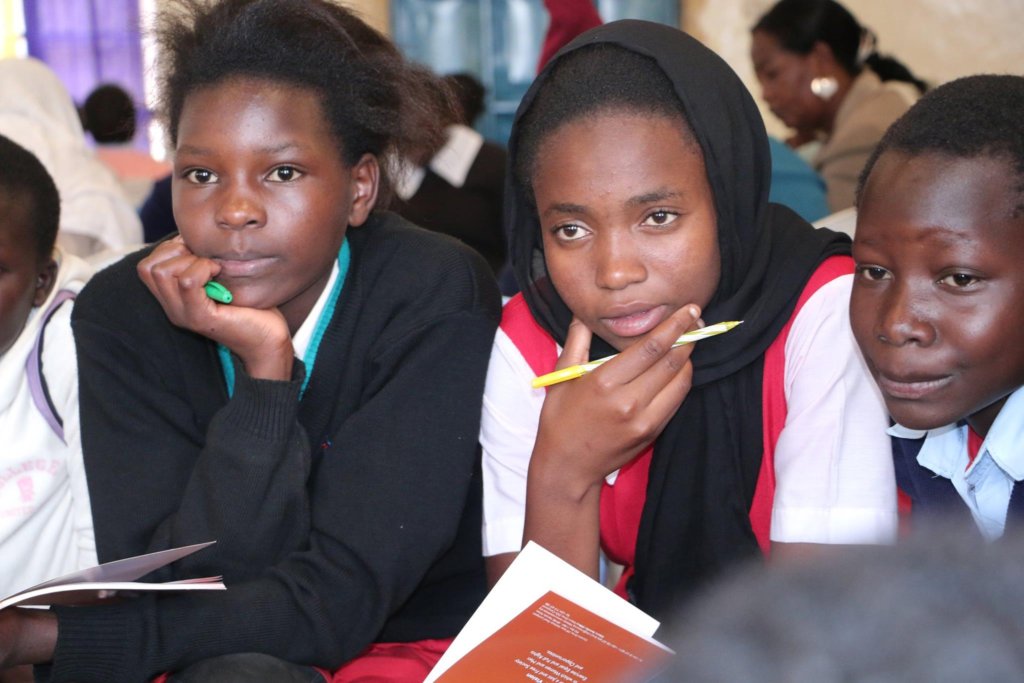 House chores in my home are too many that I have no time to do my homework.. Mary wrote this down as the girls reflected on the things that hinder them from doing well in school.
She lives with her parents and 6 siblings in a small shantie in Kibera Slums where the mother must leave very early in the morning to the market to buy groceries to sell. Mary is left behind to do everything in the house, wash dishes, sweep the floor, fetch water and prepare her other siblings to school before she leaves. She is a candidate with so much school work but there is not time. She must work very hard in school to pass her examination so that she can attract post primary school scholarship since her poor parents cannot afford to pay her school fees. She is one of the 298 girls who attended the 2017 candidate forum organized by Polycom Development Project to help the girls to identify impediments to their academic excellence. The girls gathered in an open hall in Kibera Slums.
There are many girls like Asiza, some do not have basic things needed for girls to be in school like school uniform and books. Polycom have created a platform to get these girls mentors, to encourage and help them focus on their education despite the challenges they face.
Asiza and other girls were guided to come up with workable and possible ways of rising beyond these barriers.They were guided to identify their personal barriers, which include challenges at home, in the community, in school and even in class. They are taken through SWOT (Strength, Weaknesses, Opportunities and Threats) analysis before developing their own steps towards breaking these barriers.
The girls are guided to develop SMART Goals based on their scores in various subjects and what they want to work on the get to the set goals
298 girls were matched with 25 mentors, 10 to 13 girls per mentor. The outcomes of these forums were as follows:
Girls connected to their mentors to walk them through their candidature progess
Strategies identified to help girls concentrate and improve in their education
Established collaboration with mentors and other possible institions.
Each of the girls received a packed of pads, they also had refreshments.