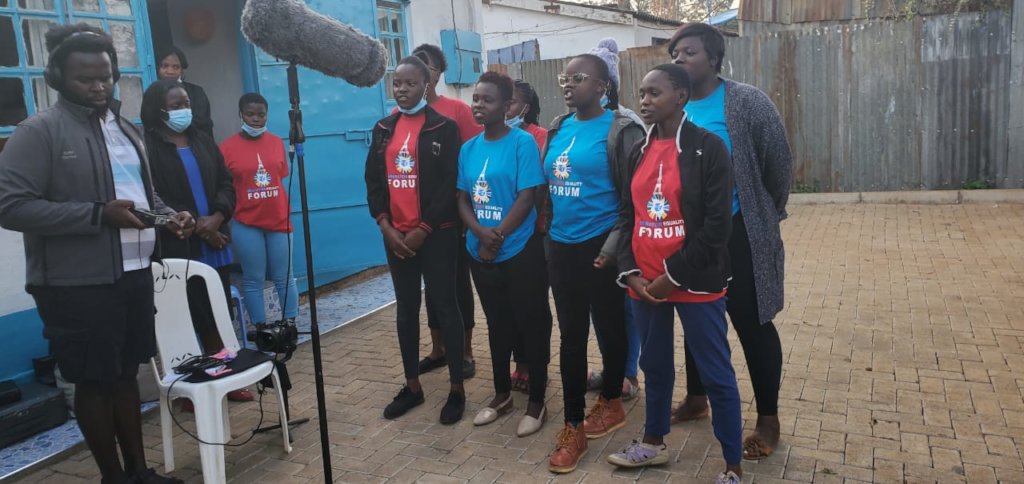 One in three women worldwide experience physical or sexual violence mostly by an intimate partner. Violence against women and girls is a human rights violation.
Since the outbreak of COVID-19, emerging data and reports from those on the front lines, have shown that all types of violence against women and girls, particularly domestic violence, has intensified.
This is the Shadow Pandemic growing amidst the COVID-19 crisis and we need a global collective effort to stop it. As COVID-19 cases continue to strain health services, essential services, such as domestic violence shelters and helplines, have reached capacity. More needs to be done to prioritize addressing violence against women in COVID-19 response and recovery efforts.
Everyone has a role to play on ending gender based violence and ensuring the safety of women and girls. In urban informal settlements, like Kibera, evidence of this is teenage pregnancy shown by data at various health institutions. As an organization 300 girls have been reached through mentorship sessions (specifically supported by GlobalGiving) as well as a larger number through radio sessions to sensitize the community on their role in protecting and promoting the safety of girls and young women. During the mentorship session girls are given free sanitary towels to reduce possibilities of them offering sex in exchange for sanitary towels.
Women and girls already face multiple forms of discrimination and by virtue of being teenage moms this discrimination multiplies, and the ultimate results is what we see in the world now. Teenage pregnancy limits a girl's ability to access education and employment and are often accompanied by sexual or domestic violence. Girls have little or no access to sexual and reproductive health (SRH) information and services.
It is however important to note that teenage pregnancies occur and regardless some of these teenage moms are still students, daughters and now parents. This project allowed for teenage moms to be educated on their SRH rights and available services by engaging them in an interactive mentorship program. Service-providers will be trained and supported to improve the accessibility and quality of their provision.