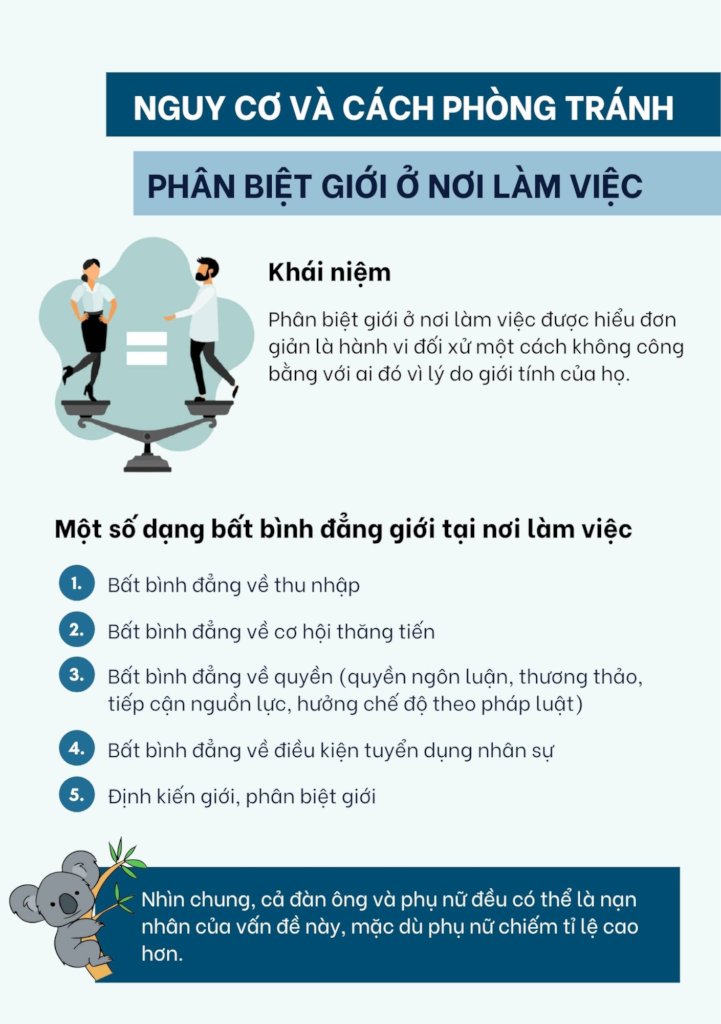 Dear our friends,
Ho Chi Minh city entered its fourth wave of Covid-19 at the start of May 2021, seeing its peek at 6.318 new cases on July, 26th. The city has extended the strict lockdown measures to prevent the transmission of this disease until the end of September, as well as planed to return to a "new normal" state in the upcoming months. In light of the threats and follow the directions of the government, we keep working from home and have postponed all our project activities to ensure the safety of community and staff.
Meanwhile, we have developed our training materials by adding the section "Gender Equality at Working Places" to comply with the learners who are factory workers. This is important as the gap between genders is wildest in low-and middle-income countries including Vietnam. Women often face obstacles such as sexual harassment, pregnancy discrimination, gender pay gap, etc. at their working places. Therefore, providing both male and female workers with this information is crucial that helps create an environment where all people are treated equally.
Our team also partnered with Goodera, a popular volunteer platform, to seek for volunteers helping translate the training material into English. This may take a long time to find the volunteers during this hard time but we hope everything is going well. The translating process will be updated in our next report.
As we go forward, we'll be sure to keep you updated, and know that we always value your questions, ideas and feedback. Please email us at vnaction@allianceantitrafic.org if you have any concerns about the project and keep following our Facebook page to see our latest updates: https://www.facebook.com/aatvietnam
We hope that you, your loved ones, and your colleagues will safe and well during this time. Our thoughts are with the people affected and everyone working around the clock to help those most in need.
Sincerely,
AAT Vietnam