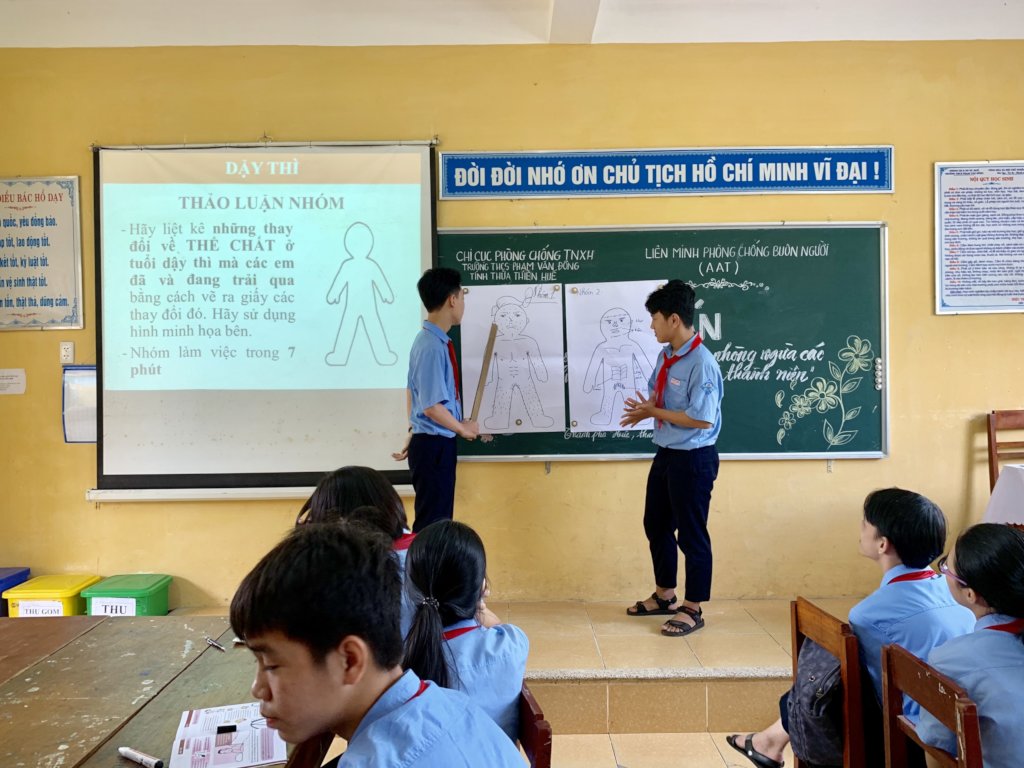 Dear friends,
Time flies so fast and today we will update you the new information on our project in Hue and new plan on training for factory workers in Tien Giang province of Mekong Delta.
About the training for students and children in community in Hue, 1830 in 3150 was trained. The evaluation results will be reported in the next three months to measure the impact of the project on the learners. The evaluation consists of 3 KAP questionnaires for students/children and 1 questionnaire for parents whose children join the training. KAP stands for Knowledge, attitude and practice. In the training, 20% of the learners will complete 3 KAP questionnaires before, after and after the training 2 months. The evaluation aims to detect the changes in their knowledge, attitude and behaviour before and after participating in the trainings. In addition, the schools that join the trainings will organized the meetings with parents to discuss directly the benefits and things need improving in the next stage, as well as collect parent's opinions by filling the questionnaire.
The second stage of the training is planed to organize in January to February. However, because of the Covid19, the students in Vietnam will be absent from school for another 2 weeks after 2-week vacation for Tet holiday. Therefore, the training will continue after the students come back to school.
AAT is preparing another training for factory workers in Tien Giang province, Mekong Delta as well. This is a part of the cooperation between AAT and Kathmandu, an Outdoor Travel and Adventure company with retail stores throughout New Zealand and Australia. Vietnam is the second largest manufacturing country of the company with 8 factories throughout the country. The factory in Tien Giang is one of the suppliers of Kathmandu. In the training, AAT will train for a group of workers on the risks of human trafficking, harassment, sexual abuse and other related topics through TOT (train for trainers) training. The TOT group then could organize other trainings with co-workers in the factory with the consult of AAT. TOT training is a sustainable and effective way to improve of many individuals in the factory without the repeated cost and outside facilitators. This is the first time AAT expands the prevention training to factory workers. The work aims to increase the self-protection mechanism in factory environment.
As usual, we would like to express our deepest thanks to you, the donor of our project. Please keep following and supporting us on GlobalGiving or contact us directly at: vnaction@allianceantitrafic.org
All the best,
AAT