Project Report

| Feb 11, 2020
Where Dreams Bloom exciting new updates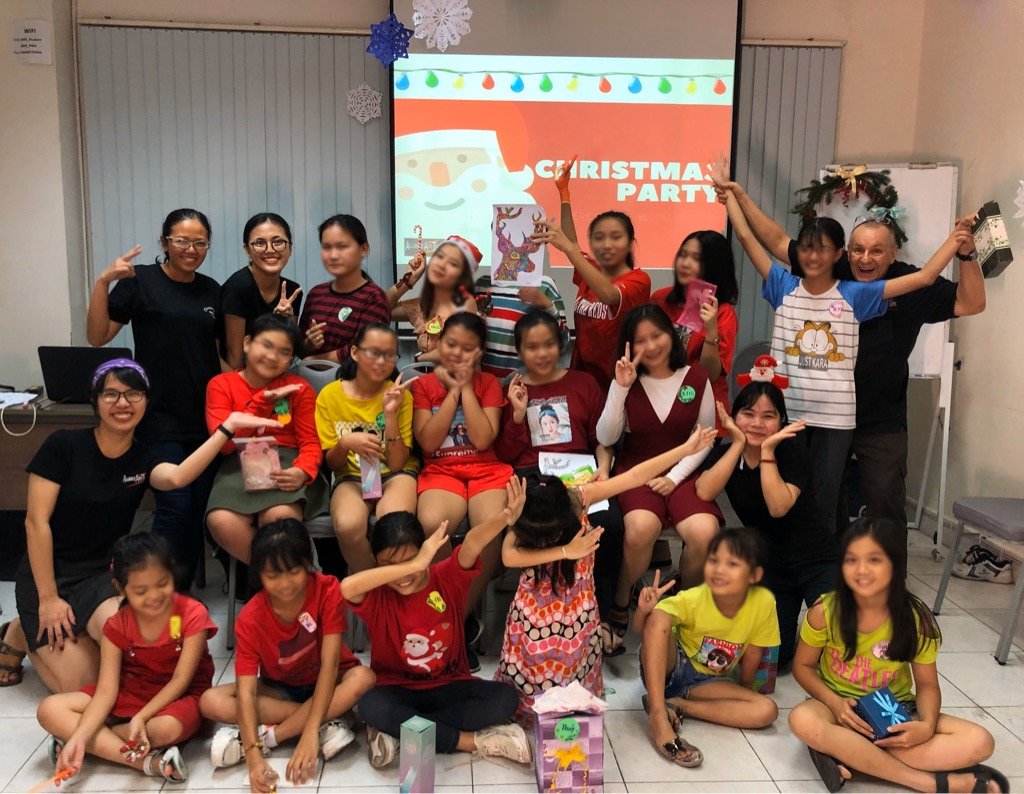 Dear Friends,
We are happy to share with you latest updates on Where Dreams Bloom, the project supporting at-risk girls to to school until they complete K-12 education.
In the end of December, we and our girls celebrated Christmas together in the activity Christmas party. This activity contained lots of interactive games to enhance the girls' creativity, challenge them to think and, most of all, let them have fun. During the party we played pass the present (a holiday version of musical chairs), participated in a Christmas jeopardy game, had a white elephant gift exchange and a Christmas tree drawing competition. We also had food and drinks available for the girls and decorated the room with hanging paper snowflakes, Christmas posters and lights. The Christmas party was a blast and we feel so blessed to have such a wonderful group of girls as a part of this program.
In the early of January, the girl participated in another activity with us - "Confident and team-building workshop". During 3-hour staying at the park, we had lots of games and communication activities specially designed to not only enhance their self - confidence and capacity but also bring them joy for the weekend . We stared with the game "Duck Duck Goose". In the game, everyone sits in a circle with one person goes around touching everyone's head. Every time they touch someone's head they say duck but when they say goose that person has to try and tag them before the tagger gets all the way around the circle and sits down in their spot. Then we played Telephone game. The rule is the player sit in a line and we gives the first person in the row a word or sentence and the players have to whisper the word or sentence to the person next to them until they get to the last person. Once the last person gets the word they have to say it out loud and see if it is correct. In another part, the girls joined some interviews with our staff talking about everything they are interested in. This experience aims to strengthen their communication skill in public. Most of people can get nervous when giving speech in front of a group of people and even feel more embarrassed when being filmed with a camera. So, they need to have good preparations, thinking what they will say in the clip as well as control their voice while talking. Just start out by speaking about anything you are passionate about to warm up and turn on your "speaker" personality. This is what we try to inspire the girls through the activity.
Last but not least, are you excited to see our new program publication this year? Our team makes this every 2 years to remember all the good memories that the girls have shared with us and more important, we would love to acknowledge all the support from the donors like you for the program. Please check it out by clicking on the link below:
http://allianceantitrafic.org/aatvietnam/wp-content/uploads/2019/12/2018.2019.-Where-Dreams-Bloom-Book.pd
Finally, we wish you have a new year with many success and happiness. Please continue supporting us and the program. These girls would not have access to the abundance of opportunities and experiences they receive if it wasn't for generous supporters like you.
All the best,
AAT team