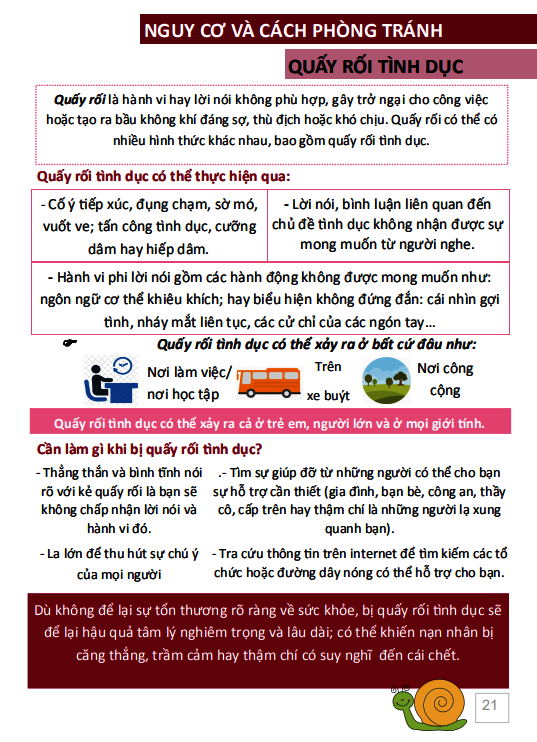 As we mentioned in the previous report, the material used for the upcoming trainings will contain added lessons. These new lessons include: Types of Harassment and How to Prevent It, Gender and Sexuality and Transgender Identity. We updated the previous lessons with new designs and photos as well. These changes are based on the feedback from the beneficiaries. Through these changes, we aim to help make the training process better for both trainers and trainees in the future.
We are currently collaborating with the Department of Social Vice Prevention of Thua Thien Hue in order to develop a training for their province. 3,000 students from 23 secondary schools will attend the training. This training will equip the students in the province with knowledge and skills to protect themselves from sexual abuse, exploitation, human trafficking, domestic violence, unsafe migration, etc.
In reference to the training in Saigon, we have met with the headmaster of the school and received lots of positive feedback about the project. The headmaster believes that our program will be really helpful for the students and provide them with crucial information for their wellbeing. This is especially true with the students in this school district because their parents are often immigrants and, because of this, they spend extended amounts of time alone. This means that these students have an increased chance of finding themselves in dangerous situations. We are still waiting for permission from local authorities to go forward with this project and hope to hear back from them soon.
We are pleased to announce that our organization, Alliance Anti Trafic Vietnam, has been nominated laureate of the Social and Humanitarian Award of the French Trophies of Asia and Oceania. This award ceremony will take place on December 5, 2019 at the residence of France in Singapore.
Last but not least, we would like to express our deepest thanks to you, the donor of our project. Please keep following and supporting us on Global Giving or contact us directly at: vnaction@allianceantitrafic.org