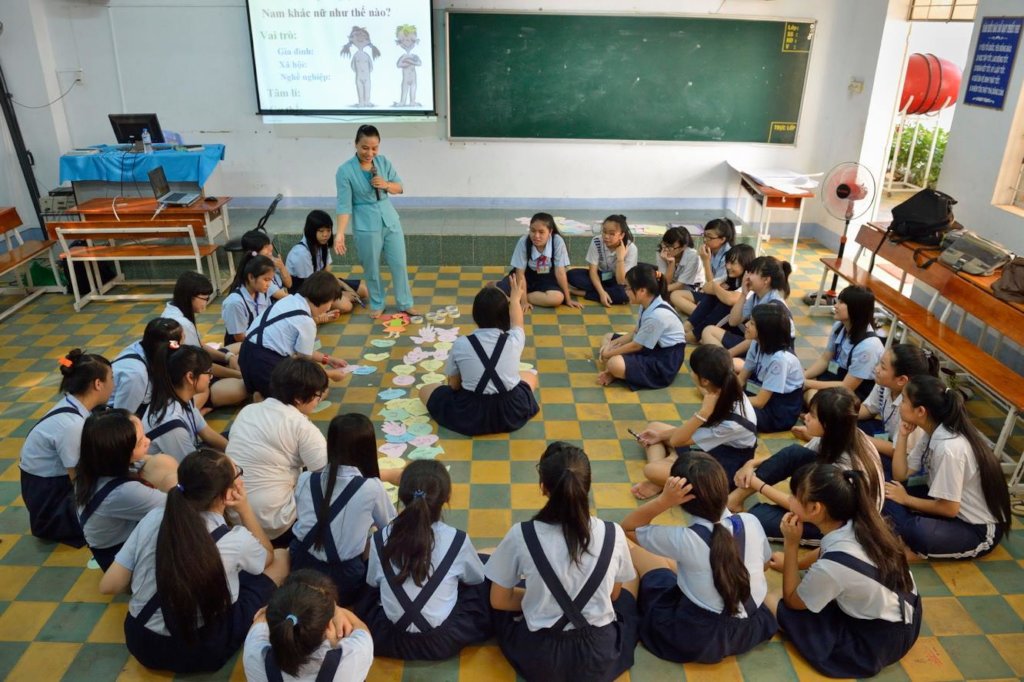 Dear our friends and donors,
We are happy to share with you the latest updates on our project: Educate 3000 children against societal risks.
As mentioned before in the previous report, we are on the way to implement another training for children in Thua Thien Hue in this September with the support of Global Giving and French Embassy in Vietnam.
The training is equipping for 3000 students at secondary schools and children in community in the province with knowledge and skills to protect themself from sexual abuse and exploitation, human trafficking, domestic violence, unsafe migration, etc.
Besides that, the material used in the training continues being updated the contents following the suggestions of participants joining the training in Thua Thien Hue last year. We are still working on the new lessons and will update you in the next report. Updating training material is an important part of the project that we plan to do every year to make sure the contents meet the needs of the local characteristics where the training is implemented. Last year, we added three more lessons including: (1)child marriage, (2) incest and (3) human trafficking through border of Laos, Cambodia and China - which are necessary for ethnic children participating in the training in A Luoi, a mountainous district lies between A Shau Valley and the border with Salavan and Sekong provinces, Laos.
This October, we organize another training for 1.000 students at secondary schools in Saigon, the biggest city of Vietnam. Since the project was started in the city in 2008, it has gained lots of praise from stakeholder including students, teachers and parents and many positive comments on the project because of its necessity. According to the data collected from parents 6 months ago: 87,6% of parents feel more secure when their children was equipped the skills and knowledge, 93,6% think that the training is necessary and 85,8% agree that The Ministry of Education and Training should organize the similar program as an extracurricular activity for students at schools.
AAT believes that prevention is better than a cure. We do prevention in specialized groups and we do prevention in common groups. Our program has made more people pay attention to the realities of our children and ways that they could be involved to make positive changes. Now, thanks to Global Giving, more individual donors notice and are providing support for our project. Many parents, teacher, schools have raised their voices with us about making sex education for children is a right.
Last but not least, we would like to express our deepest thanks to you, the donor of our project. Please keep following and supporting us on Global Giving or contact us directly at: vnaction@allianceantitrafic.org
Kind regards,
AAT Team