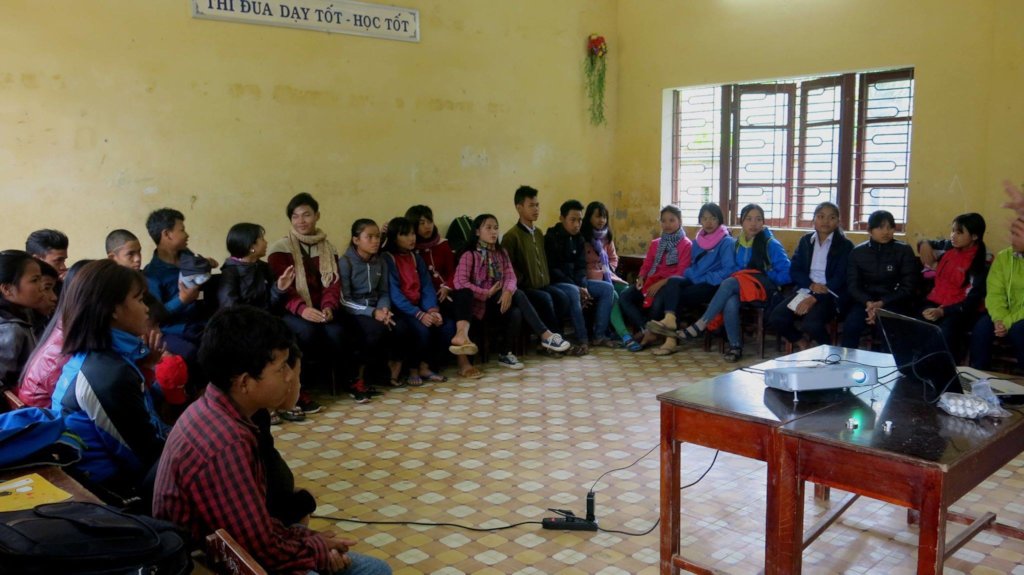 Just a month ago, we received the information from a woman wishing to be a candidate for a job in Europe with a salary of 1300€, proposed in a post in Facebook. After contacting the recruitment agency, this woman received strange information such as "It is necessary to pay 2,500 dollars to register and it is forbidden to take one's mobile phone. We checked the announce and the company and we recommend the woman not to apply it. She contacted us because she knows the prevention program that we spread to communities against human trafficking risks. It is difficult to assess the impact of education on prevention, but to date, this woman's story is additional proof that we can collect.
Previously, schools in Ho Chi Minh City informed us that, since we applied our reproductive health prevention education, they no longer registered pregnancies in middle schools, whereas they previously recorded about 15 cases per year and by school.
These testimonials encourage us to provide our prevention to as many people as possible. But, unfortunately, access to funding for Vietnam is severally reduced in recent years and dozens of NGOs are forced to close each year. In the meantime, the press regularly reports that the problem of child sexual abuse, human trafficking, prostitution, use of drug, domestic violence and other societal problems continue to grow regularly.
When we have many victims like in Vietnam, that is an alert about something wrong in the community and that prevention education must be developed and our program provides the best or one of the best solution for the protection of communities, especially children.
Since January, because the Lunar New year and the agenda of schools, we not applied new courses in schools. The program will start in April, that's why for this report I like to share some results of our survey with the ethnic communities people we educated last year.
334 interviews collected from 6,200 people of the ethnic minority population trained (The numbers correspond to Strongly agree and agree)
-The information provided is useful for me: 98.7%
-The information is clear and easy to understand: 98.1%
-The information is important and necessary for my community: 99.3%
-Will you share received information with other members in your family? 99.4%
-Will you share received information with other members in your community? 98.5%
-Do you feel more confident and less worry after knowing these information? 98.1%
-Do you think students need to be equipped with similar information? 98.5
- - When do you think students need to be equipped with these information? Kindergarten 7.7%, Primary school 16.7%, Secondary school 53.3%, High school 18.9% University 1.9% after university 1.5%.
-How do you improve your knowledge about the following information? (The numbers correspond to very much and much)
Human trafficking 88.5%, cross-border human trafficking 86.8% sexual abuse 86.78%, child marriage 90.13%, incest 83.45%
Feedback from the communities: (Ethnic minorities and disadvantaged children)
The questions proposed are different of the questions for children in school. The questions are more related to their lives in their communities and we do not ask them questions about the role of the Ministry of Education in their education.
It is important to note that the "Strongly agree and Agree" fills 99% of the answers. People seem much more concerned and involved than children in schools. Probably because according to the Ministry of Public Security, ethnic groups are 10 times more affected by the problems we are talking about in our program than the Kinh population, representing the majority of Vietnamese.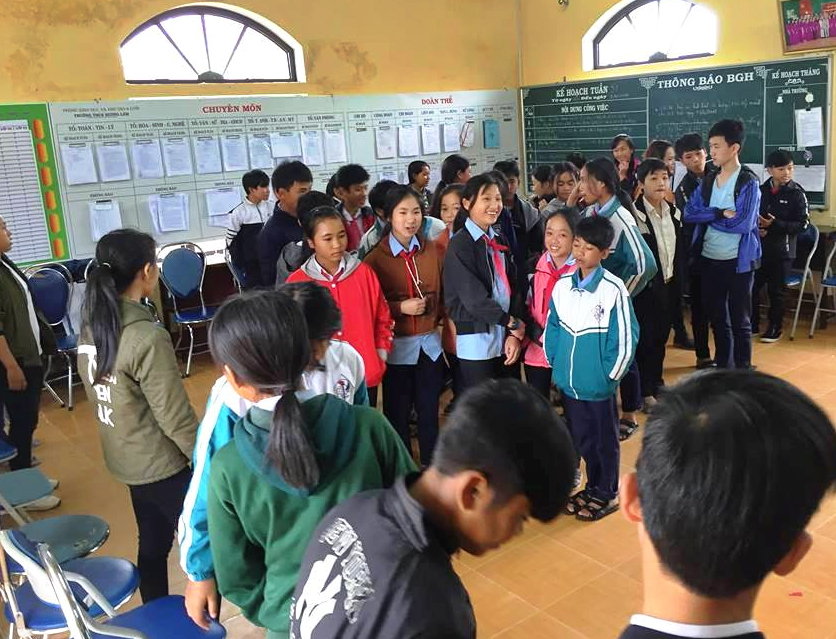 Attachments: