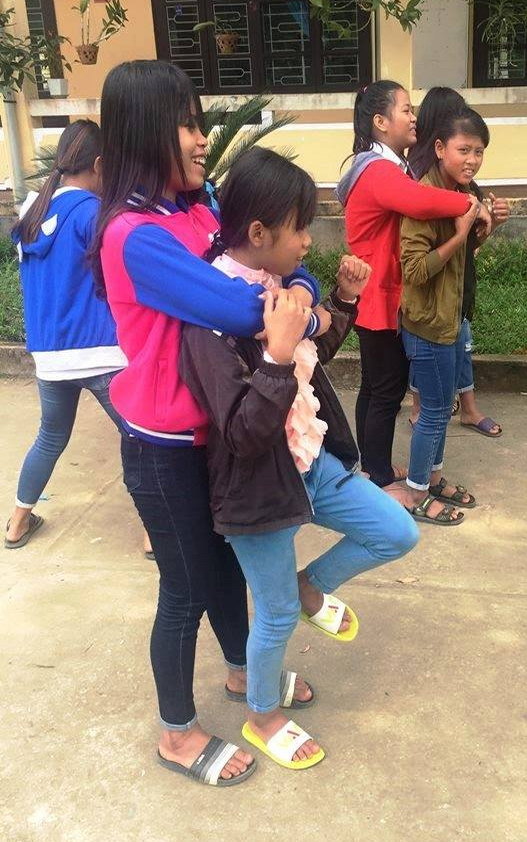 The success of our project in Vietnam is a real source of motivation to continue to develop it more.
Since we implemented it in six provinces in Vietnam, we have received calls from education departments in many other provinces asking us to apply it in their province.
The first national TV channel VTV1 and the Security of the Territory channel under the Vietnam Ministry of Public Security, interviewed children, school headmasters and director of the Department of Social Vice Prevention. about the impact of our program:
-Hue City: Girl 12 years old N.L.A.K. "I less worry because my teacher teaches me tools, information and education to make me able to protect myself, my family and my friends along my life, against danger and risks as in the topic. I am so happy to receive this education today". (Interview: ANTV, Security of the territory police channel).
-Thanh Hoa province. Girl 14 years old N.K.L. Dear AAT, your training in prevention is too useful and I hope you can apply this training to all students in my province and throughout Vietnam so they have a better psychological approach to their lives. (Interview VTV1)
-Hue city: Mrs T.T.T.H., headmaster of a middle school, "I consider the training provided by AAT as one of the most important to provide to children. The training combats taboos to address very bad stories that children, especially girls, are at risk of being victimized and offers all possible solutions for community and self-protection. (Interview: ANTV, Security of the territory police channel)
-Thanh Hoa Province: Mr. H.T.N., director of the social prevention services of Thanh Hoa Province: When I discovered the content of the training offered by AAT, I immediately recognized that this program is fundamental and a priority. (Interview: VTV1)
Over the last two years, we have found solutions to implement the program with fewer funds and more beneficiaries, which has allowed us to reach 200% of our expectations.
We are closing this two-years program with more than 40,000 people trained at an average cost of $ 5 per person, including all expenses and management fees.
We will continue and expand in order to educate more children and families as possible about social risks such as sexual abuse and exploitation and the risks of human trafficking. Continue to support us. Thank you very much for all who helped us and a special thanks for GlobalGiving.