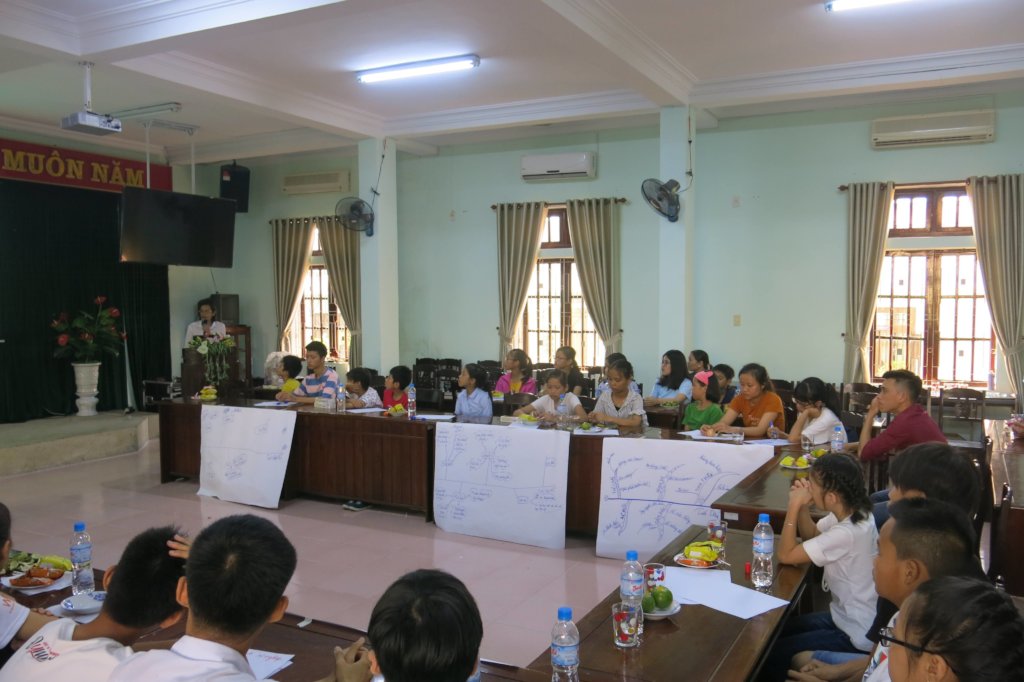 First quarter report of the application of the project involving the participation of Global Giving:
Educate 3000 children against human trafficking (32214)
This project continues to surprise us in regard of the strong interest that Vietnamese official solicits us for its application in their provinces. Some leaders of provincial services of education department asking us if we can share our training content for they apply our training for their children. Other asking us if we authorize them to copy our training handbook, and as in Hue, that is the authorities of the province that requesting a special session training for all their children, held on an international day for children 1/6.
The Vietnamese are convinced that thematic and our special approach to teaching our content is revolutionary and so far one of the most efficient tools for the protection of Vietnamese children existing in the country today. (Words spoke by Mrs. Ha, former director of social service department of the Ministry of Labor, Invalid and Social Affairs)
About the children and teachers, they are really enjoyed to follow the training. in addition to the lessons that are a discovery for most of them, they discover that new approach of teaching can be attractive and funny. They were surprised to discover how the teaching method can facilitate learning.
On the next report, we will share data results of the KAP evaluation that children fulfilled.
Factual data reached by the project:
4 stages as following:
- Training of teachers and application for children in Schools of Ho Chi Minh City
- Training for ethnic community children by community trainers in the district of A Luoi, Thu Thien Hue Province.
- Training for trainers in Halon City, Quang Ninh province
- Special Training for children on the international day 1/6 for children who are sons or daughters of the civil servant of the Departmental office for Labor, Invalids and Social Affairs of Thua Thien Hue province.
Number of beneficiaries' children: 2100 kids.
Number of teachers and civil servant following training of trainers: 45.