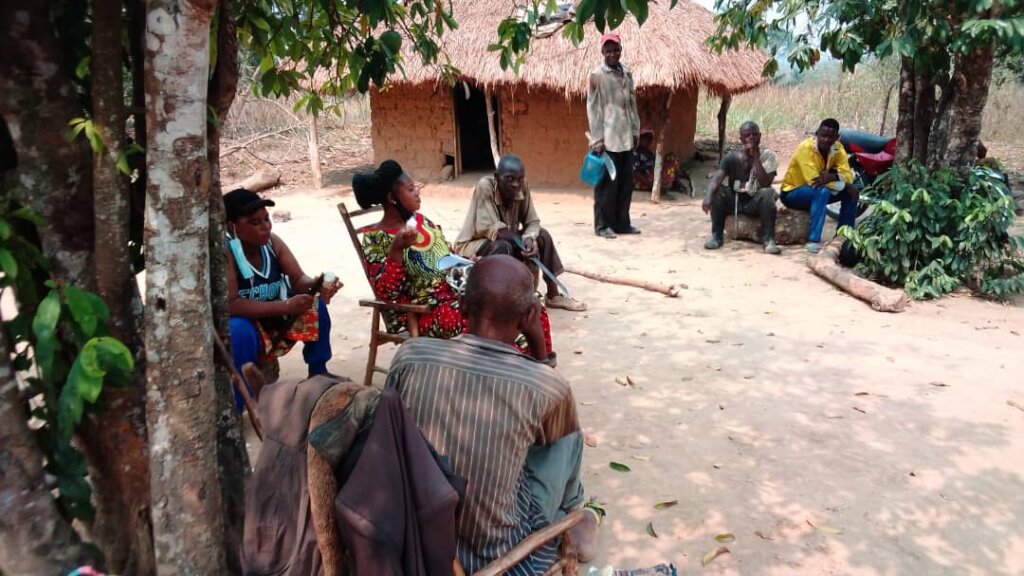 Children Hope Forever
May 2022 Report
We would like to thank everyone for your continued support of our project. Which is improve the lives and education of needy children in Kananga.
We are aware that many of you may be experiencing financial difficulties yourselves, So we do appreciate your generosity, your encouragement and your willingness to devote your time and your thoughts to the children we are supporting.
.During our last visit to Kananga, we are able to bring a little joy into the children's lives in the form of clothing's for each of them and discussed with the community.
A major goal for our project remains the construction of a new school building in the village. We still need more educational equipment, transportation and classrooms improvement.
This is why there is an urgent need to further fundraising.
Our plan includes making it possible for you to communicate with individual children via emails and social media so that you will feel really connected to the children who are benefiting from your kindness.
We couldn't attach many photos as our team in Kananga materials drops in water, surely on our next report.
They will be more pictures of the children you are supporting. Your generous donation is making a real support
on the lives of these children.
Thank you so much for your continued support.