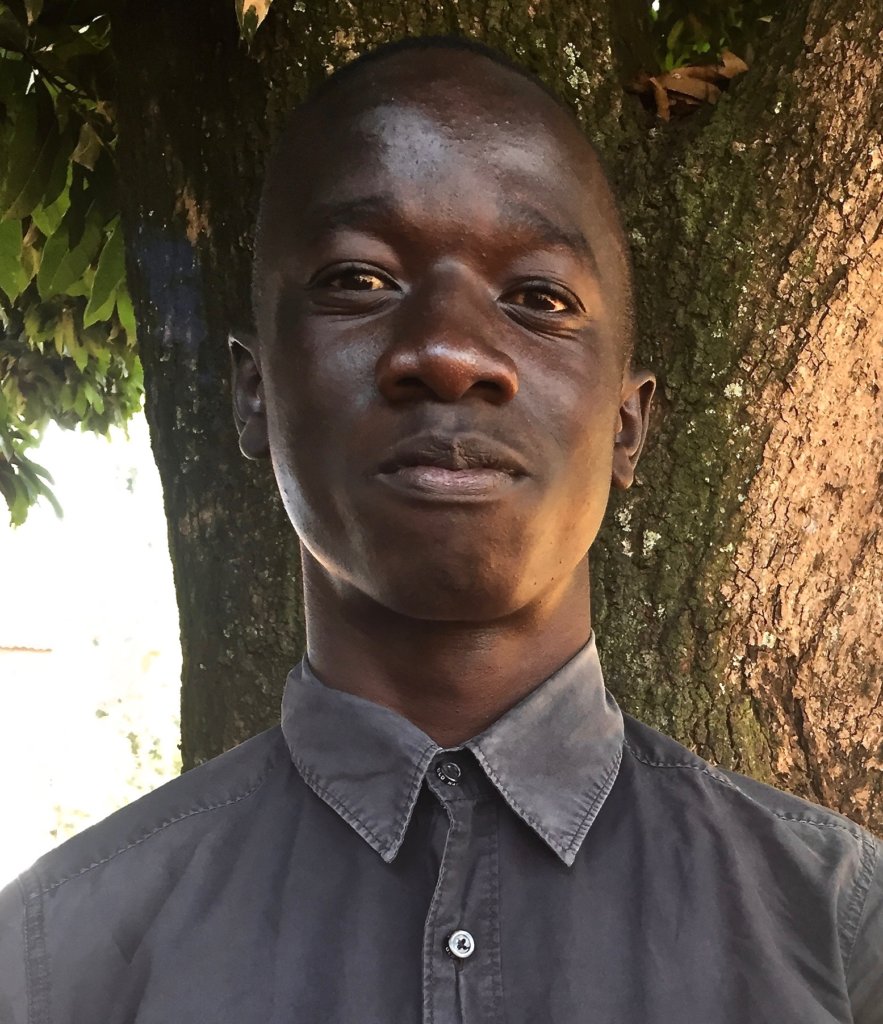 To get to Fabian's home, we wandered up and through and around a green and growing hillside. Fabian came out the door of his home, which is made of red mud and surrounded by fields of maize, and squinted at us. His handshake was powerful, as was his presence.
We sat inside. Fabian grinned and told us that we were the first non-Kenyans to visit his home. We asked him about his studies, his future: Fabian just finished high school, and was the top Umoja scholar on his standardized test, scoring an A-. This score is rare, especially for orphans or vulnerable children. We sat with him as he heard the official word that Umoja would continue supporting him through university, which he will start in September. He wants to study engineering.
There are and aren't words for the story. The images are what most impacted me: Fabian sat on four-legged stool just inside the doorway, with the afternoon sun hitting half his face. We asked him what he had been doing at home, and he said he was tending the maize. Keeping the monkeys away, he laughed. He was the top agricultural student at Chulaimbo high school, and he helps his mother support their family by growing maize.
We asked him what he would do once he graduated and had a job. His first paycheck, he said, he would divide into tenths. One tenth to the church, first—in recognition that everything we have comes from God. And next, a gift to Umoja, because he sees that the education of children is the way to lift up communities. And the rest, he said, will go to helping his mother build a new house. His quiet, confident voice makes him seem much older than he is. Only his huge grin revealed how deeply he was impacted at the news of official continuing support.
I don't have much to tell besides these moments with Fabian. The strength, courage, and long discipline of so many of these students is overwhelming, and he strikes me as an example of the most dedicated. A few weeks after we met him, we saw Fabian on the day he received his official calling letter for university: he was accepted at Technical University of Kenya to study Spatial Engineering. This means that his future is set, is bright, is at hand. He is on a course to impact his family, his village, and the continuation of Umoja in the lives of other students like him.