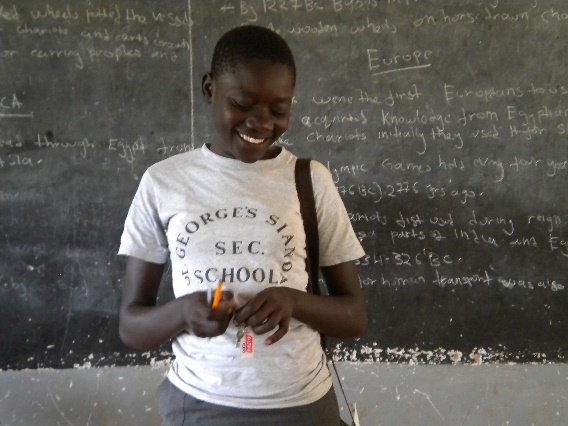 Just today we received the following words of encouragement from a Kenyan school teacher:
This project has had an enormous impact on this community. It has truly transformed lives of the very needy and vulnerable children most of whom had no meals to eat, could not afford school fees and had totally lost hope in life after the demise of their parents. Through [Global Interfaith Partnership], hope and the future of these children has been restored.I can count a number of very dire cases who totally had no hope or future before but now are in the pipeline of becoming empowered enough to stand on their own and also support others in the predicament like theirs.
Beatrice is one such student. Beatrice's father died when she was very young, and her mother died of malaria in 2007. Now Beatrice lives with her grandmother and a brother who also is in school. With your support for her tuition, in spite of her humble background she is in Form 2 (sophomore year) at Sianda Secondary School. Her favorite school subjects are history, religious education and math. She also enjoys reading novels and writing poetry. In addition to her school fees, she is provided sanitary towels that allow her to attend classes regularly, and she participates in the GET UP program for adolescent girls.
Beatrice would like to become a journalist and prays that she "can make my parents proud even though they are no longer here."
Philip is another student whose future is being restored with your support. After the deaths of both parents, Phillip and his four siblings moved in with his grandmother. There is no money for school, and it seemed likely that this promising young student would have to drop out of school. Your support has made the difference, Phillip is now in his second year of high school. He travels a long distance for this privilege: his school is an hour and half walk from his grandmother's home. He enjoys studying geography, reading novels in English, and hopes to become an electrical engineer.
We thank you for your financial support which has made it possible for students such as Beatrice and Phillip to attend school. With your help, they will achieve their personal dreams, and will be able to participate fully in building a stronger community for the next generation. Thank you for caring for transforming the lives of these very needy and vulnerable children!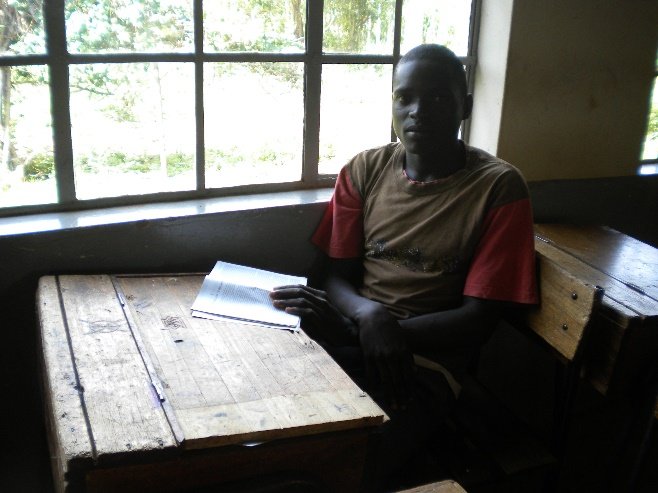 Links: