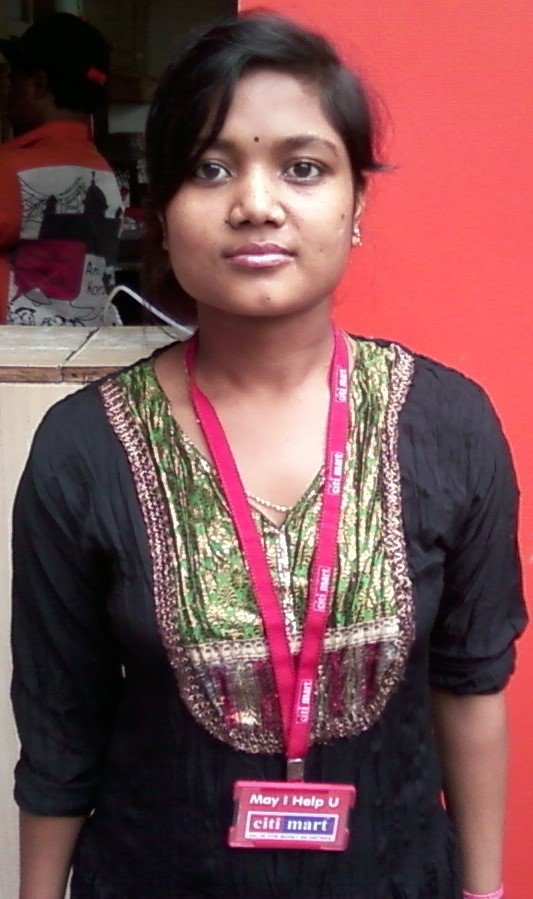 "I had three sisters to look after whilst my father used to come home drunk every night and took in numerous loans to suffice monetary support for his addictions. When I was four years old my mother married my step father, I never knew who my biological father was. My step father was a widower and had two daughters from his first marriage. After three years my mother had another daughter with my step father. As months went by, our financial condition kept deteriorating and as the eldest child I had to quit school and start looking after my younger sisters. After six years my mother died due to sone unknown disease which made my father an alcoholic and it was just a matter of time that he lost his job. He started coming home drunk and beating up all of us without any reason. I took up work as a maid in some houses in the neighbourhood and one of my sister's also started working in two houses to accommodate our daily expenses. The daily beating and abusive language kept increasing and it was becoming intolerable for us now. My younger sisters were scared to death because they saw him beating me like an animal and snatching away the money.
Suddenly one night my father barged into our house with two of his friends and started forcing my younger sister to spend the night with the men in return for money from them. We started screaming for help and ran out of the house when the other people from our neighbourhood got to know this they intervened in the situation and save us. Two of my sisters were sent to a child protection safety home since they were below eighteen. My sister and I were adults so we decided to leave home and go out for work but years of violence and torture made us more scared to combat the outer world.
Finally, we were shifted to the shelter home of Jabala Action Research Organisation since as per the doctors our mental health was very disturbed with the constant torture and violence.
There I got training to learn new skills and my mental health kept improving with the periodic positive counselling and encouragement from my counsellor. I was provided housekeeping management training for six months and finally landed a job in a reputable mall and currently I earn 8000 INR and work as a sales attendant there. I love doing my work and feel very independent now.
I am extremely happy and obliged that Jabala Action Research Organisation provided me this support and taught me to be self-dependent. I thank you all and the organisation for providing me this immense support. I am now a confident individual and want to inspire more girls to become a changemaker and make choices.
Sahina Khatun (a girl from Barasat, West Bengal)
All details of the survivor are changed to keep their identities protected. All the constituent names have been changed to maintain privacy of community members as well and to respect their journey.
Support is always crucial and 'You' deserve all the credits—there are many more miles to be covered and Jabala Action Research Organisation knows it is not alone.

The organisation believes in assessing the needs of the survivors and then provides them with the required counselling and training. Rehabilitation of the survivors means to restore them to a useful life or a better condition, through quality care, counselling cultural & sports inputs, education, health support, income opportunities and social security. Jabala Action Research Organisation through its Economic Empowerment (EE) program incorporates building sustainable livelihoods, improving financial and household decision-making strengthening household assets and increasing household economic resilience.