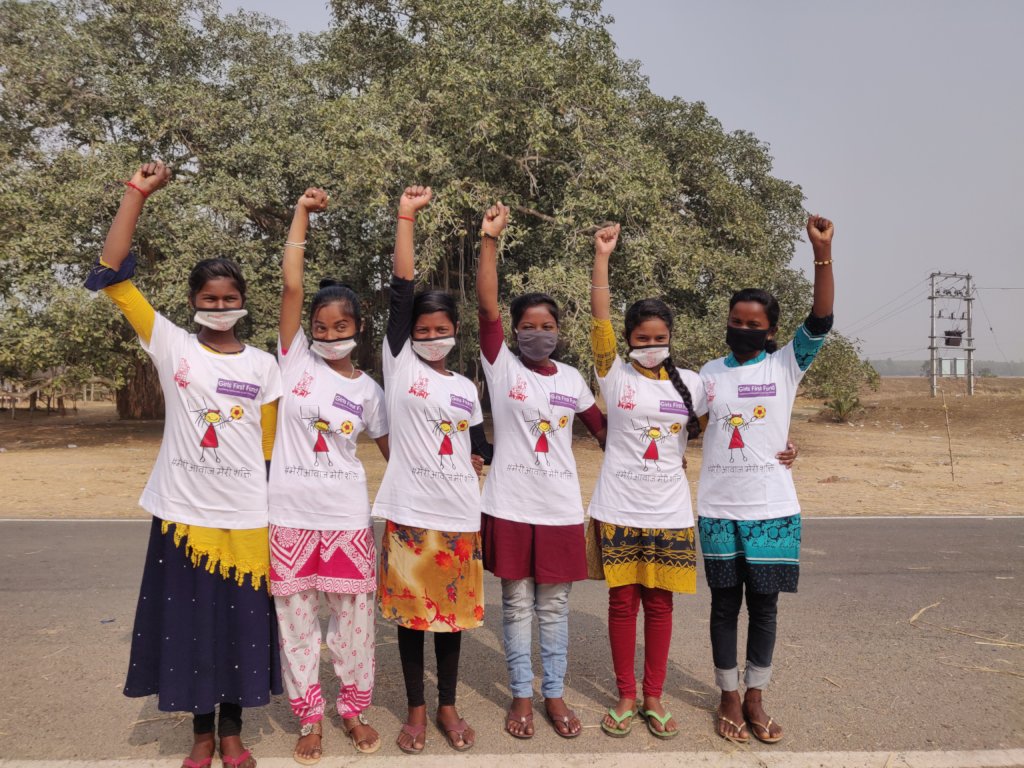 "My father's death was a shock for my family and my mother was devastated. We never expected that we will have to face a financial crisis. My brother was studying in class X and I was planning to join college. My father and mother ran a small grocery shop and we lived happily but unfortunately, my father expired suddenly with a huge amount of loan on his head. It was extremely challenging to cope up with the crisis. My mother started falling extremely sick and I had to quit my studies so that I can take the responsibilities of my mother. In just a few weeks we had no more savings and the money lenders started harassing us. I had to start looking for work desperately.
One of my neighbours suggested me a parlour which was currently taking in girls for jobs. I contacted the owner and got work there. I worked for around three weeks and the owner was really happy with my work so she suggested I to take a job in another district which was a little far from my home. I was told that the job could also arrange accommodation for my family if they like my work.
Without much hesitation, I agreed to visit there but to my shock, I was trafficked from there before I could inform anything to my family. I was forced to work in the flesh trade and lost all hope to be alive anymore. I could take the separation from my family. In the new profession, I was always tortured and forced to work irrespective of my will or health issues. After a period of four months, I saw a ray of hope when there was a police raid. I was rescued by the Mumbai Police and then transferred to the shelter home of Jabala Action Research Organisation. It was very difficult to gain back my confidence or overcome my trauma. But, the organisation helped me and supported me in all possible ways. I was provided intense counselling sessions to open up and gain back my normal senses. I was not ready to trust anybody but my counsellor in Jabala Action Research Organisation was extremely gentle and understanding.
Gradually, I started living my life like a normal woman and started dreaming of becoming a free bird once again to achieve my aspirations. Jabala Action Research organisation reunified me with my brother and mother. I was more than grateful to meet my family once again.
The counselling sessions helped me identify my love for cooking and I joined the catering management course provided by the organisation.
After that, I got a job in a reputed hotel as an assistant cook and started earning 8000 INR per month. I started supporting my family once again and finally could dream of having an independent life.
My life is my choice and I am a change-maker! I believe in myself and am thankful to all of you for encouraging and supporting me. Jabala Action Research Organisation provided me with another chance at life and i have decided to make the most of it."
Fatema Hossain (a girl from Barasat, West Bengal)
All details of the survivor are changed to keep their identities protected. All the constituent names have been changed to maintain the privacy of community members as well and to respect their journey.
Support is always crucial and 'You' deserve all the credits—there are many more miles to be covered and Jabala Action Research Organisation knows it is not alone.

The organisation believes in assessing the needs of the survivors and then provides them with the required counselling and training. Rehabilitation of the survivors means to restore them to a useful life or a better condition, through quality care, counselling cultural & sports inputs, education, health support, income opportunities and social security. Jabala Action Research Organisation through its Economic Empowerment (EE) program incorporates building sustainable livelihoods, improving financial and household decision-making strengthening household assets and increasing household economic resilience.