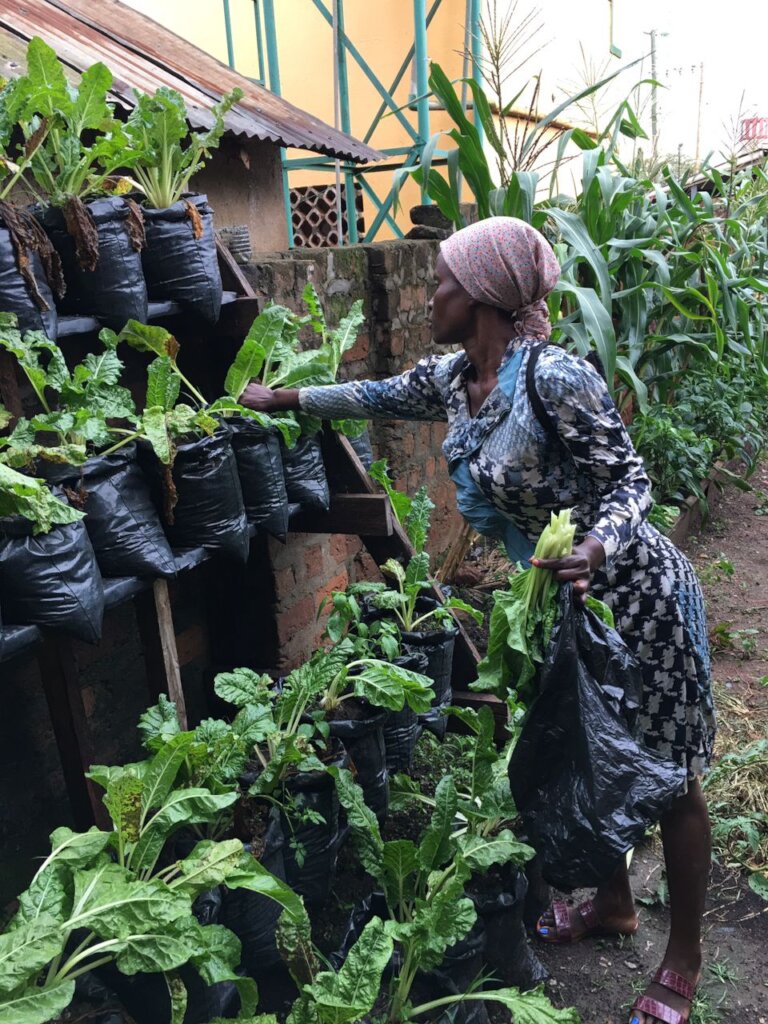 Hi folks,
We hope everyone is having a great turning of the seasons, where ever you happen to be. In much of the Northern hemisphere we're seeing the the beautiful autumnal change as we get closer to winter, and here in the tropics, many of us are winding down our rainy season in preparation for a long dry season.
In East Africa, this means that second season harvests either recently happened or are underway–a busy and exciting time for farmers to reap the rewards of their hard work. For us at SPI, this heralds a time where we get talk to our partners about both their successes and challenges as they reflect on the last growing season. The trainings have been done, the fields have been plowed, the gardens have been built, the plants have grown.
This season, in East Africa alone, we worked 7 community partners in 3 countries: Ethiopia, Kenya and Uganda. Today, we want to share about one of these partners that is focused on urban farming.
In the sprawling capital of Uganda, we are working with Sustainable Community Initiative for Empowerment (SCINE) in two different programs. The first one launched in June, where we worked with 100 different households in the slums to start urban gardens for household level nutrition. This program is providing training, materials and seeds that has supported nutrition for 500 individuals. Harvests are ongoing and participants are reporting that their access to nutritious food for their families has increased significantly. Even better, families are bringing excess vegetables to market to produce income to support sustainable livelihoods.
This program is even more impactful due to the longterm effects that COVID-19 lockdowns had on food security for slum families in urban areas, where up to 71% of families had limited access to food.
With the success of our initial program at the household level, we just launched a school garden in one school in Wasswa zone, Makindye division, a slum community in Kampala. The Primary School has 326 students between the ages of 3 and 15, with 10 teachers. While household gardens are important for family wellbeing, schools are important vectors for community wellbeing as they are one of the few central shared spaces in these communities. For many children living below the poverty line, school lunches are the one full meal they get a day, and families depend on this lunch to ensure their children are getting adequate nutrition.
The school garden has now been created and planted. The garden provides students with a living classroom to provide hands-on learning. Students participate in all stages of gardening, including digging, tilling, planting, and harvesting. The schools will prepare and cook the produce to supplement the students' diets to improve their nutrition and enable academic success. The garden will also provide a much-needed green space within a heavily urban community. The green space will allow something new for the children to touch, taste, small, see, and hear. Incorporating gardening into educational settings can help alleviate stress and provide a sense of calm to participants.
Our work with SCINE has just began. Together, we are creating create abundant food security for urban communities all living below the poverty line. Thanks to your support, we will continue to do just that.