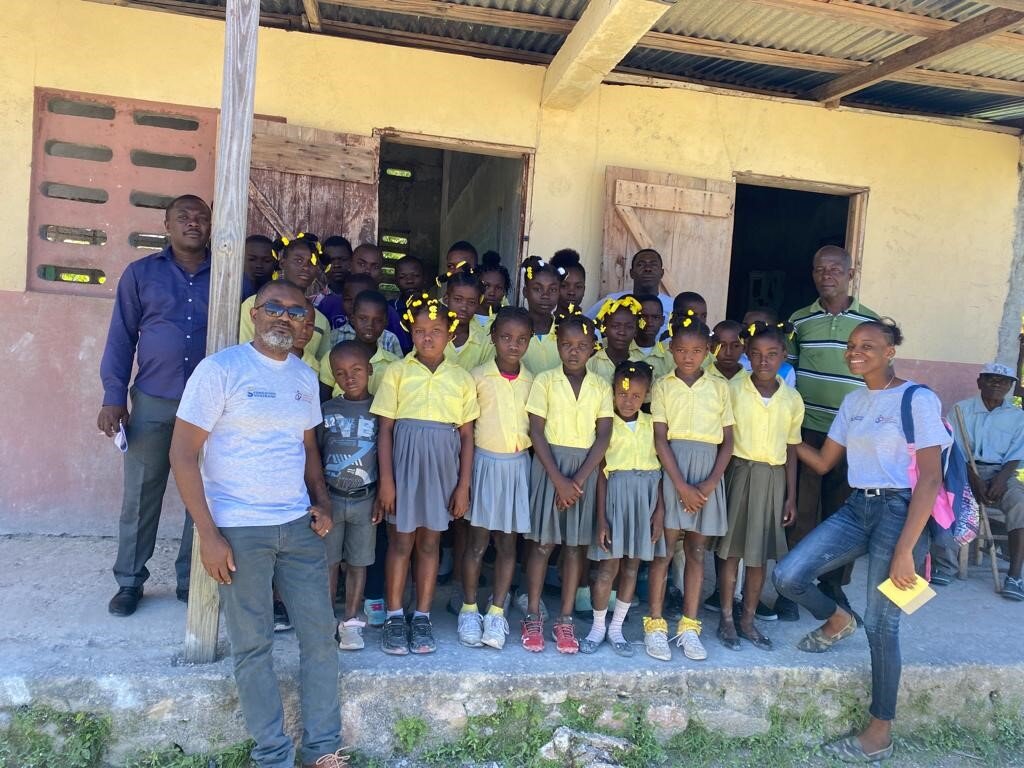 Bonjou zanmi nou, bonjour notre ami, good morning friend!
It's time to thank you again for your support and tell you how your support is helping us work with Haitian communities to move them forward. Thank you friend! Mèsi anpil as we say in Creole. Things are challenging and worrisome in Haiti but we continue to move things forward. Life goes on and families still need to send their children to school and seek to secure a better future for them.
What have we done after the first response to the 2021 Earthquake? We did what we usually do, we worked with communities to figure out what their priorities were. We worked with community partners and local and global funders and partners like the Inter-American Foundation, Fondation Sogebank, Ocean Reef Community Foundation and GlobalGiving among others to help us support our communities.
As part of the community, we think long-term. We are here to stay. After we responded to emergency calls from communities like Pestel and Corail that had no water and lost 95% of their housing, we worked with our community leaders network to assess damages and put together a list of the most impacted communities. We then sat with these communities' stakeholders to establish their priorities:
Support for school fees to families that were most in needs? In partnership with Fondation Sogebank, we helped 14 schools by providing them for scholarships for children whose families were unable to cover their tuition.
Water cisterns to help communities like Pestel get long-term access to water as many residents were desperate enough to have to get dirty and polluted water to meet their basic needs. We started the installation of two community water cisterns to serve the city. One cistern's installation was finished last week. The second cistern's installation is about to get done. We are also planning to repair the city's central cistern that serves the city as well as its neighboring communities. It will serve over 25,000 community residents and their families.
The reconstruction of a health center in Latibolière. Jérémie that had been destroyed beyond redemption in on the way! Yay! Our thanks go to our partner MedGlobal working with us on this project. Please note that the community is contributing 10% of the costs of the project. Community residents were involved in every step of the project's design and planning. This is what we call "community-led" reconstruction and development. This is what "Building Back Better" is supposed to look like!
There is much going on, and we are doing a lot with our limited resources. If you can, please, do give again, because many communities are left to fend for themselves and have no chance of recovery if we don't lend them our support for their journey back to self-sufficiency. Do know that your support will go towards meeting the needs of the communities as they have identified them (not to what we think their needs are). Thank you again!
In solidarity,
The Haiti Community Foundation Network (ESPWA and Fondation Communautaire Haitienne-Espwa/The Haiti Community Foundation)