Project Report

| Sep 21, 2023
Update: Earthquake recovery in Turkiye and Syria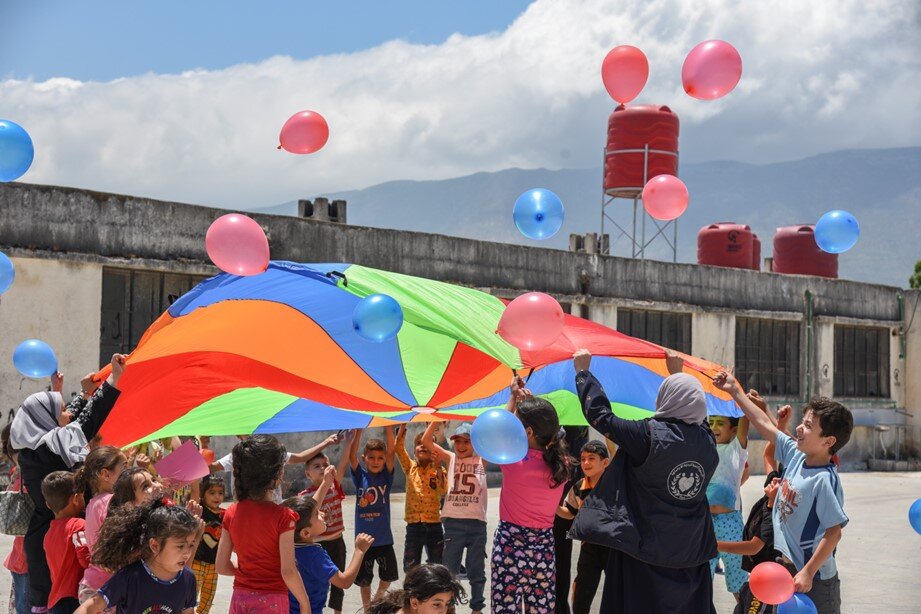 Dear Friend,
August 6th marked six months from the devastating earthquakes in Syria and Türkiye. The extent of loss, suffering and devastation as a result of the earthquakes in Syria and Türkiye has shocked the world. Many rallied to support the children of these countries, and many more were reminded of the overlooked humanitarian crisis for children in north-west Syria.
Despite the immense challenges, UNICEF was already on the ground in Türkiye and Syria long before the earthquakes struck, began responding in the immediate aftermath, and will continue to deliver for children and families as the affected communities recover and rebuild. UNICEFs key results from the past six months include:
In Syria:
949,456 free health consultations
1,410,859 people in NW Syria reached with access to safe water.
398,139 children in earthquake affected areas reached with education.
354,022 children reached with Child Protection services.
In Türkiye:
985,833 children with access to vaccines through UNICEF supported mechanisms.
1,383,374 people accessing a sufficient quantity and quality of water for drinking and domestic needs.
396,653 children accessing formal or non-formal education, including early learning.
2,748,279 women, girls, and boys accessing Gender Based Violence risk mitigation, prevention or response interventions.
UNICEF's large-scale response was made possible by the generous contributions of donors like you around the world, equipping UNICEF with the resources required to reach affected children with essential supplies, protection and resources for their survival and wellbeing.
On behalf of the children across Syria and Türkiye affected by the earthquakes, we thank you for your generous support!
In partnership,
Alia
Photo description: A group of children interact during an outdoor game in Al Khandaq collective shelter in Hama governorate, Syria, on 21 August 2023. In Hama Governorate, UNICEF, with partners, provides psychological and mental health care to earthquake-affected families and children who had to flee their homes in February 2023.
The support includes activities designed to help children and their parents to express their feelings and emotions as well as awareness sessions on the risk of explosives ordinances and gender-based violence. Additionally, UNICEF-supported teams provide case management services to some of children, including unaccompanied or separated children who need referral to specialized services. UNICEF supported mobile teams also provide sessions on parenting skills to mothers and fathers to enable them to communicate effectively with their children. Between May and August 2023, UNICEF reached more than 1000 children and 350 caregivers with the psychological support in Hama Governorate, Syria.
Support for earthquake-affected children in Syria, including child protection activities and the distribution of clothing kits, was possible thanks to donors like you.