Project Report

| Aug 15, 2023
Early Intervention for Children in Guatemala Q2
By Sharon Riquiac / Mauricio Mogollon | Therapist / Organization Development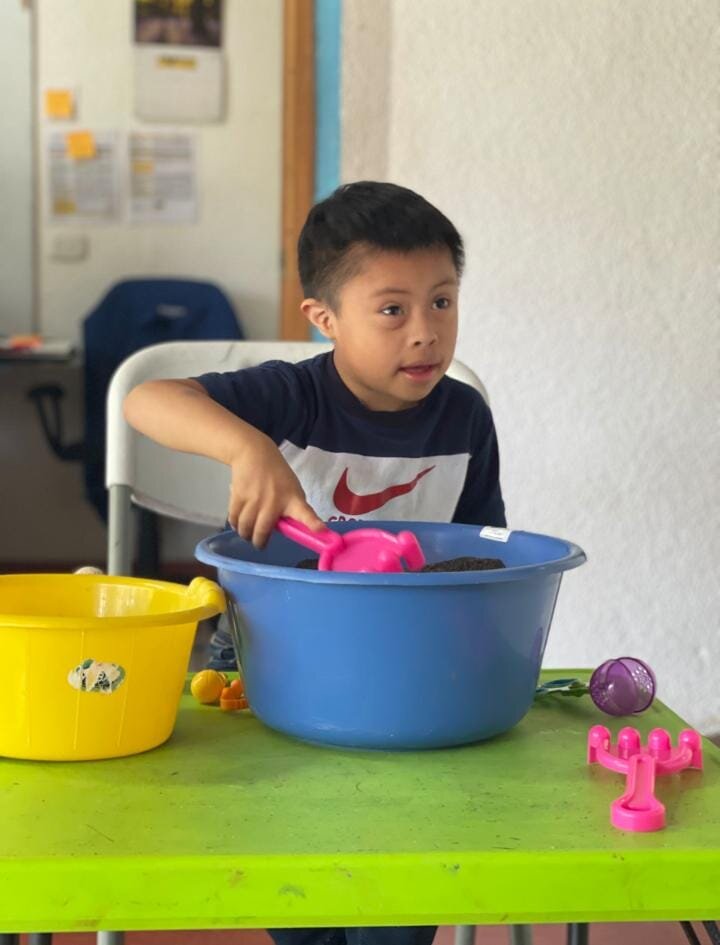 During this quarter we have served to 45 children with 348 individual therapies and four group therapies. We have developed activities to strength the children independency so they can achieve their different roles and daily activities. We are very happy to see the children now participating in different activities such as educational and sports activities, we are also very excited to know that every day children are taking into the community life as a member, they are developing a sense of belonging to a group. They are also very happy and excited to be part of sports, gymnastics, community parades and other community celebrations sharing with other children with and without disability.
We have identified more children and families from rural communities that need support, their families are very interested to demanding early stimulation services from ADISA. There is a big waiting list of children to be serve, they are waiting to be part of our program. Thanks to your support we can serve 45 children as mentioned earlier, but we need more funds to cover all children and their special needs.
Diego life story
Diego is a 7-year-old boy, he likes games that are played with balls; soccer, throw them, get into the ball pool, look for things among them, in short, all the games that involve them. Diego also likes games to explore his environment and activities that present him with new challenges and new learning. He is a very hyperactive child who always likes to be in action, Diego is a child with Down syndrome, a diagnosis that was presented to his parents when Diego was born, but they did not know what this meant, they went to multiple medical follow-ups; such as the cardiologist, ophthalmologist, pediatricians, etc. It was not until Diego was two years old that they came to ADISA when they noticed that Diego's development was not the same as that of other children his age; He still did not walk on his own, he did not communicate orally and it seemed that things were more difficult for him than the other children. At Adisa, parents were explained what Down Syndrome was, its characteristics and needs, follow-up was given through timely stimulation, animal-assisted therapy, and language therapy. Diego's family is always very responsible with the compliance of the therapies, the medical follow-up with specialists and the implementation of the recommendations of the therapists at home, thanks to this Diego advanced very quickly in his process. Currently Diego can communicate with others easily in t'zutujil (which is his maya mother tongue) and in Spanish despite the limitations in vocabulary, he identifies shapes, colors, he can count to 20, his motor and gross coordination are in line with his age, understands and follows instructions, independent in most activities of daily life such as dressing, hygiene in the bathroom, food, and was even integrated into a school in which this is his second year. Diego found it difficult to get involved with other children his age, currently he can play and share with others, in group therapies he has been seen helping others, working as a team and taking turns
Diego really likes sensory activities, he went from avoiding tactile stimuli to creating his own sensory masses, instructions are provided through pictograms and images to follow a sequence of steps. He is a very intelligent and very active boy, both we as ADISA and his parents are very excited to see the goals that can be achieved by working together.