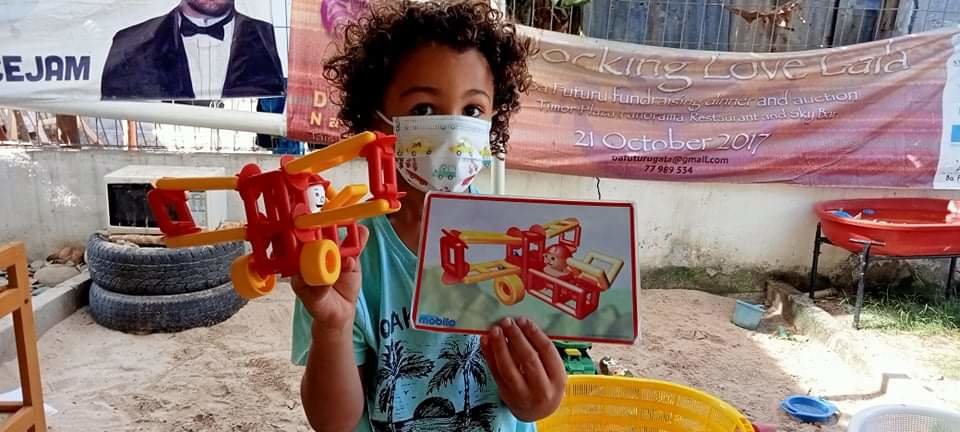 This term we enrolled 31 children, 5 of those were full time, 10 were from the community and 21 were fee-paying children.
Boys: 10 Girls: 21
Settling and Identity Learning: We welcomed our new families and children and settled back into our preschool routines after comeback from lockdown.
We continue teaching our activities about self-regulation, Ba Futuru Attributes, gardening, Maths programme, physical movement, and Literacy programme for 5 year olds.
E Learning Programme started 19th August to 20th September 2021 due to lockdown.
Teaching and learning through WhatsApp and Zoom classes
Teachers learn to make fun, interactive videos, for our children who are learning from home. Teachers have learnt quickly the new skills needed to produce a good quality and professional engaging teaching and learning video. We have been able to produce 3 to 4 videos every day. We have had very positive feedback from parents and children are very happy. Teachers also prepare a worksheet package of activities for our transition to school programme children weekly. Content of Learning: Our calendar time/mat time, maths and science, arts and craft, games and songs, stories - audio, teacher read and puppet story), physical movement games.
Teachers' Professional Training
All teachers completed their Ba Futuru teachers' assessment/professional development checklist and met with the coordinator to discuss the indicators and next steps. There was a lot of discussion around the curriculum framework, particularly our new attributes that we are fostering. Documentation and writing a narrative report in the form of a learning story, was highlighted for most teachers as needing support with their writing skills and using a computer.
Preschool Event
On 15th to 19 November 2021 teachers – parents' conference
On 26th November 2021, Preschool will celebrate the end of year concert, graduation.