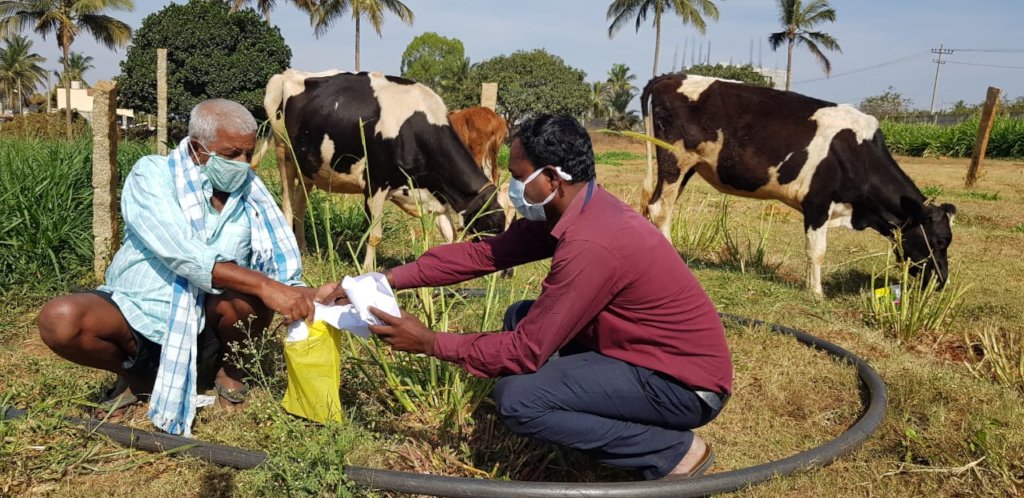 Dear donors,
Greetings from Bangalore Baptist Hospital and we hope you are safe.
The pandemic has taken each one of us to a new world of uncertainty. Moreso, It has affected the poor. Facing severe hardship, the community are looking at a bleak and unpredictable life. For example, people have lost their sources of income; children no longer able to attend school, face long days without free school breakfasts and lunches. Besides, people with comorbidities, disabilities and cancer are significantly at higher risk, and women seem to bear the most brunt.
Though we could not run our mobile clinics in villages (social distancing to be maintained), we have adopted the following methods to help the poor:
Telemedicine: Without accessibility to reach any hospital, telemedicine has gained relevance with the coronavirus pandemic. The elderly can communicate remotely with their doctors, avoiding travel to a health care facility. Health workers reach out to people with a need and connect patients to the doctor through voice and video call.
Telemedicine helped us facilitate:
Remote access to medical services. We are taking health care services to distant locations, extending the reach of physicians and health facilities.
Live video conferencing and live interactive consultation. A health professional provides consultation to a patient or a specialist assists the physician in rendering a diagnosis.
Remote patient monitoring: Healthcare workers monitor blood glucose and BP check-up.during their home visits to the patient's family
Telephonic counselling for those with mental illness
We have also started telephonic counselling for the mentally ill people and guide their mental health and regular medication. This service is for people who have been previously diagnosed with a condition than by someone seeking a diagnosis. We touch on anxiety, stress, and other psychological issues through Tele counselling.
Distributing dry ration - Many of our community members have lost their livelihood and it's a battle to put food on the table. We have, to the best of our efforts, have distributed dry ration and with your continued support, we can take this forward.
Times of crisis can present challenges and opportunities for all of us. At BBH, we stand for helping one another as we seek to serve local communities best and confront this new global challenge together. Below is a story from one of our inspiring community member to indicate how your support has helped him weather through the pandemic. They are finding ways to adapt. We hope their voices can energize you and kindle your spirits to so that together we could continue supporting them.
75-year-old Anjinappa was a worried man. He couldn't fathom what is COVID-19. All he knew was he shouldn't step out, failing which he will fall sick. "I was running out of medications for my diabetes, and that was worrying me," he narrated to our healthcare worker when he met him. "When the entire country was shut down, here I see Krishnamurthy at my doorstep with my medicines, I couldn't believe it, "marvelled Krishnappa. Saving the already unsteady Anjinappa from walking 4-5 kilometres to either a medical shop or to our clinic gave us relief and peace. When Krishnamurthy assured him our future help of medicines and dry rations, his eyes welled up, and he whispered." You are my son,".
Thank you for your continued support, especially to the committed recurring donors for the trust you have placed on our work. Let's work together to flatten the curve and anticipate normalcy.
With gratitude and stay safe,
Carolin George