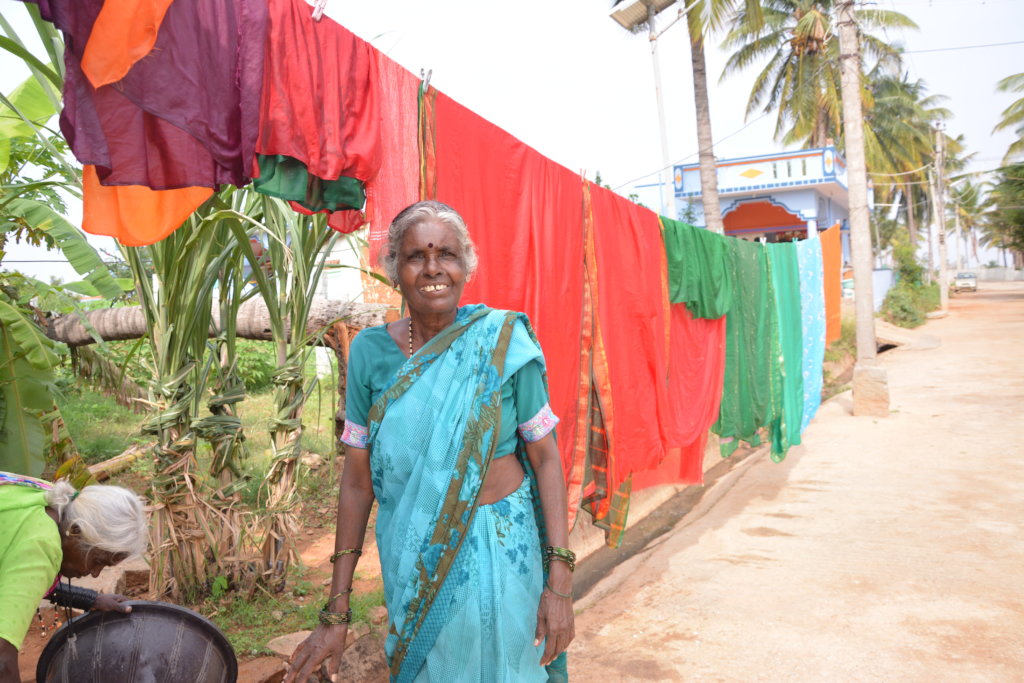 Dear donors & friends,
Greetings from Bangalore Baptist Hospital Society

We gratefully acknowledge and thank you for your kind support that helped 3773 people receive basic healthcare through our mobile clinics during the past three months; needless to say the significant difference it has made to the lives of these people.
In addition, we were able to check the sugar level (GRBS) in 1434 patients
Identified and referred 65 persons for cataract surgery in our hospital
Treated 884 persons with diabetes
A chitter-chatter, walk and an exuberant life!
"Are you ready?" squeals 60-year old Anjinamma, over the shrubs that separate her from her neighbour. "Will join you soon," comes the prompt reply. "What about Basavamma?" enquires Anjinamma? These women are not going to a wedding or for shopping; but instead, for a walk to improve their health, as the doctor had adviced.
A few months ago, Anjinamma felt light-headed and slept most of the time. "Travelling to a nearby hospital took a lot of effort, time and money to pay for the transport and medicines. But, thanks to your mobile clinic, I feel my burdens have been lightened," she says, sporting a wide grin. The same women, a few months earlier, couldn't find the time for walking. Having become aware of the consequences of leading a sedentary life, they sharpened their time management skills. "We leave the house around 5.30 in the morning and get back at 6.30 - just in time for our morning household chores. Our sugar level has come down, and the cholesterol and thyroid level remains normal. We are active than ever before," responds all the three of them.
Lack of transportation and money exclude the poor living in our remote villages from receving medical care. But, not anymore; your support has helped the mobile clinic to reach them and provide care almost at their door step. Thank you!
A smile beyond medicines
We believe healthcare goes beyond a medical diagnosis and a prescription. By providing holistic care, we spread joy, create opportunities, give knowledge and offer hope. At our tiny makeshift clinics we discover some health problems go beyond just physical ailments; but are a consequence of complex social and psychological issues. The ever-smiling Sarojamma, who has been our patient for the past three years, just needed that extra support and counseling instead of medicines. Though young, she suffered from several complaints; after a heart-to-heart chat with one of our doctors, she was restored back to health.
She is also a leader and facilitator in her village; encouraging and motivating many of the women who often neglect their health, to attend the mobile clinic. "Previously, I often felt tired and fatigued. Looking after the cows was a herculean task and I ended up feeling depressed at the end of the day. Now, I feel energetic and full of vigor; we are a happy family working and enjoying life together," says Sarojamma with the smile that endorses her statement.
We are encouraged and motivated by your continued support; it gives meaning to what we do. Some of you have been our long-term donors. Thank you for believing in us and our cause. We' be grateful if you shared this report with your family and friends who, like you, would be keen to support the poor who face several challenges in seeking healthcare. We remain grateful.
With gratitude,
Gift Norman