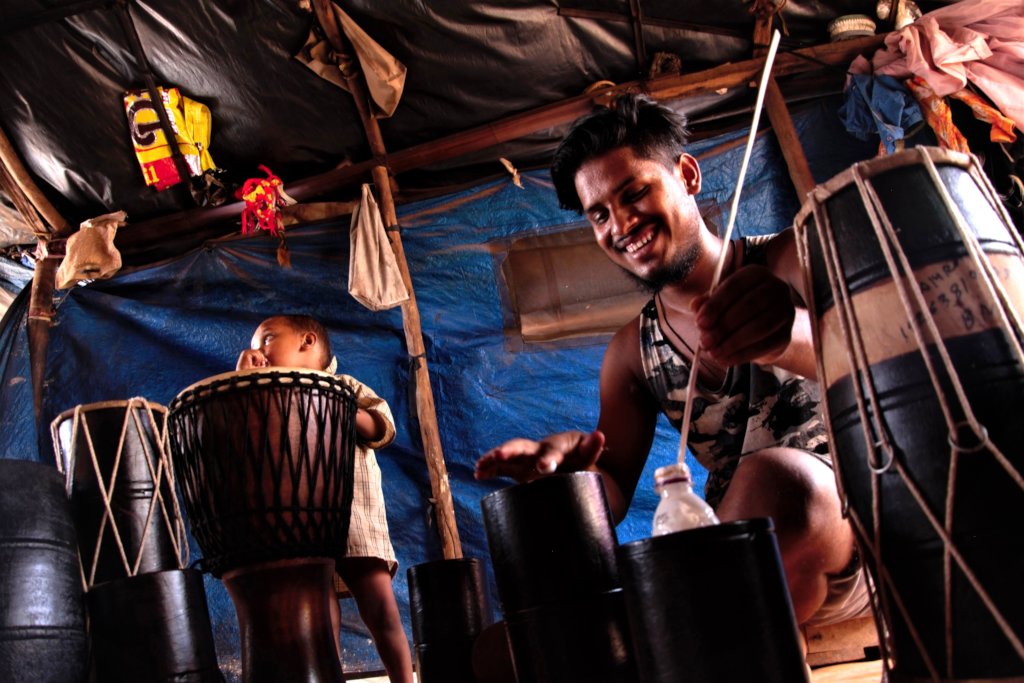 Dear donors
Greetings from Bangalore Baptist Hospital Society!
It's always a joy to share life changing stories with our friends who have kindly supported our work. Here's a story of Shualab whose life was saved at the nick of time, because you helped to take our mobile medical team to the slum settlement, where he lives.
The drums are back!
For a few days, the migrant community living in the Rachanahalli slum hadn't heard the sound of Shualab's drums. Each night, Shualab would carefully check the sounds of the drums he had made, before he packed them for sale the next morning. He had been feeling sick for the past ten days, suffering from stomach pain.
While Shualab and his brother came to Bangalore for a living, his family stayed back in his village in the Northern part of the country. All they knew was to make these drums called "Dollaks" and sell them on the streets of the city. They earned anything between zero to Rs. 900 per day, if the sale was good on that day.
Shualab was the first patient to be seen by our doctor, as soon as the mobile van reached his slum. "He looked sick with pain written all over his face and was clutching his stomach. He groaned when I felt his distended stomach. I knew straightaway that, here was a man who had to be rushed immediately to hospital" said the doctor. He was diagnosed with appendicitis and was immediately operated to remove his infected appendix. "I have never experienced such acute pain," said Shualab, when Suresh, our Program Manager met him at the hospital later. "I thought I would lose my brother. What would I tell my mother if something happened to him?" said his elder brother.
When discharge day came, Shualab and his brother were concerned about the bill. We were able to help him; the doctors at the hospital wrote off 75% of his bill. Because of you, Shualab was able to receive timely help that potentially saved his life, through the mobile medical program you so generously support.
Back home, Shualab is recuperating and looking forward to getting back to his business and now one can hear his drums again!
We are grateful to each of you for walking with us on this journey to reach out to those who are in need. After all life is worthless, if we ignore people in need. We'd be delighted if you shared this story with your family and friends, so that they could also join us on this journey.
With gratitude,
Gift Norman