Dear friend,
We have some wonderful news !
Your thoughtful and generous support is touching so many lives; even adding days, months and years to their lives !
We couldn't but help smile with deep sense of gratitude when we heard what had happened to Janardhan, Narayana, Chikkanarayanasway, Muniappa and the 3997 people who visited our mobile clinics from July to September 2018.
Be inspired and blessed reading their stories. Thank you for the difference you make to their lives.
Like Janardhan ….
A foot ulcer, high blood sugar and a prolonged stay at the hospital left Janardhan and his family penniless and homeless. He was forced to send his children aged six and eight to a government hostel. It broke his heart. His high blood sugar levels had affected his vision, and he had to rely on his wife even for simple tasks. "We lost everything, including our home; and what pains us most, is the separation from our children. We are emotionally and financially drained" said Janardhan on his first visit to our mobile clinic held in his village.
"He needed daily insulin injections that cost round Rs.800 (US$ 11) per month, besides other medication. With proper medication and wound care provided free of cost, Janardhan's diabetes is under control. However, Janardhan needs further surgery and skin grafting for his ulcer. We're happy that he came to us at least at this juncture," says Dr. Bindhya, one of our doctors.
"Both us are thankful to the mobile clinic team and the hospital staff who treated me. They certainly are a cut above the rest," says Janardhan gratefully.
We thank YOU for helping us reach out to persons such as Janardhan; we hope you'd continue to support Janardhan for his further treatment.
And Chikkanarayaswamy—a 65-year old man who didn't fully realize that having high blood pressure and blood sugar can have life-threatening consequences. Till the time he visited to our mobile clinic, he wasn't taking any medication. He often fell sick. His wife was at a loss as what to do till they came to our mobile clinic. "Now I feel better; I eat healthy food, do not miss taking my medicines or walking. I eagerly wait for Madhu's visits (our healthcare worker), who counsels and encourages me. Thank you for guiding me to have better health", he says with a smile.
Narayana—who has been our patient for the past seven years is so thankful to the mobile clinic, that reaches his doorstep. The entire family visits our hospital for any ailment even though they have to travel 40 kilometers, which they feel is still worth it. "I am comfortable with talking to the doctors who patiently explain about my medications and diet. I wouldn't go to any other hospital," says the cheerful Narayana.
For people such as Janardhan, your support transformed a hopeless situation to one of hope and renewed life again. "Not only do we receive love and care, but receving care at our door step at very affordable costs is a God-given gift," echoes Narayana and his family. Again, we thank you for your kind donation. You are part of their lives too.
Along with the above:
Treated 3997 patients through our mobile clinics, ensuring the poor enjoyed quality and affordable care
Performed 1221 GRBS in our mobile clinics – helping the community to adopt a healthy life.
Completed 39 cataract surgeries – enabling the elders to have a better vision – many of them live alone
Treated 680 diabetic patients, helping them to keep their sugar levels under control and protecting them from further complications
Imagine if you or a loved one needed a doctor, but were not able to reach one because of financial constraint or inaccessibility. For people in Bangalore Rural, getting to the nearest medical facility may mean travelling more than 60 kilometers and burning a hole in their pockets.
Your kind gift brings hope and miracles to the lives of the poor who look to us for their basic healthcare. We are happy that you're a part of this miracle story !
We have also added as additional document our annual report carrying stories of people we have helped overcome their challenges in life. We hope you'd enjoy reading these life-changing stories.
With gratitude,
Gift Norman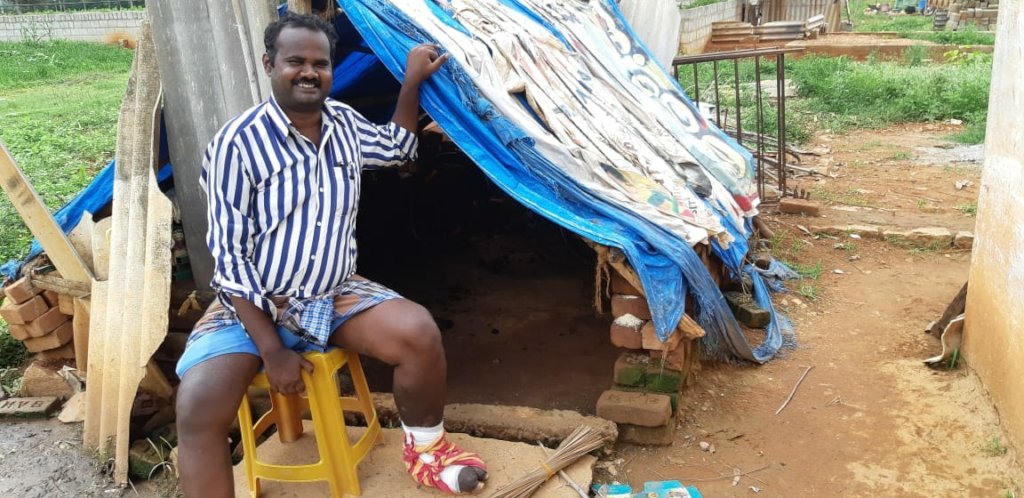 Links: