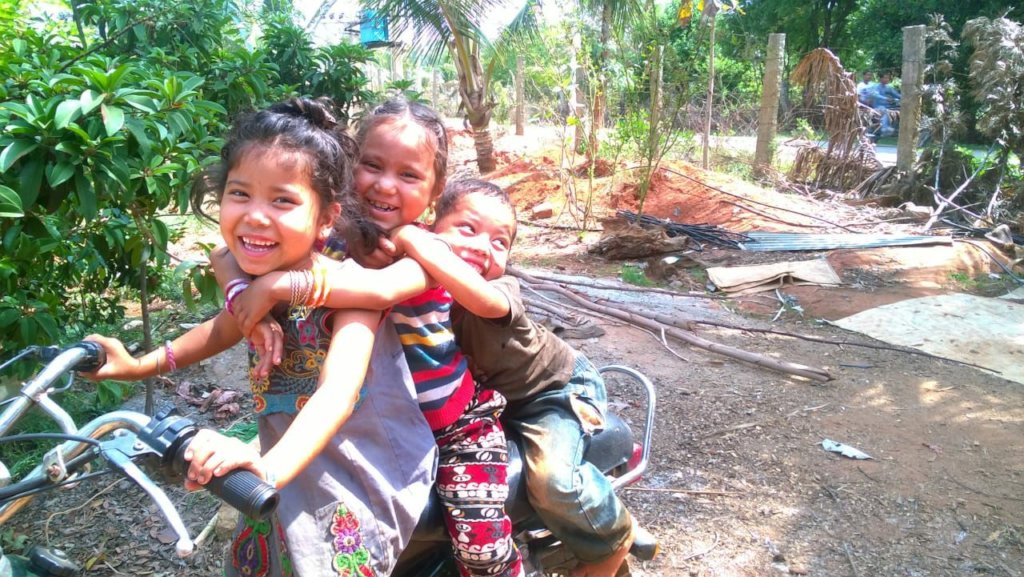 Dear donors,
First, let me start with a BIG thank you!
Your recent donation indicates that you understand just how valuable providing healthcare at the doorstep means to the poor.
Let me tell you what your donation meant to one little girl -Deepana!
Bharath and Lakshmi, parents of Deepana were anxious and pained looking at their six-year-old lying listlessly in their one room shack in a small village Chainpur, Bajhang District in Nepal. She had become skin and bones, suffering from fever and cough. They had taken Deepana to many doctors; given many cough syrups and medicines; but there was no improvement in her condition.
Deepana's parents realized that something drastic and immediate had to be done to save their precious child. Deepana's father decided that the best option would be to take the child to Bangalore where her uncle lived. Leaving his four other children and wife behind, he travelled with Deepana an impossible 2,525 kilometres; changing buses six times and spending two nights and a day on a train, he reached her uncle's house in Bangalore!
Deepana was taken to a Government Hospital where she was diagnosed to have disseminated tuberculosis. The doctors admitted her and started her immediately on treatment. Her condition improved and she was discharged and asked to continue medication from the primary health center closer to her home.
However their troubles didn't end there.They found it difficult to get medications regularly; the correct dosage and daily medications required was not available. After a few fruitless visits to the center, they gave up. Deepana began to feel sick once again.
God's miracles come in the most unexpected and mysterious ways. Krishnamurthi, our healthcare worker happened to visit Deepana's home during his routine visit to the village. He was troubled by what he saw and heard. He convinced Deepana's father to bring the child to the mobile clinic that was visiting their settlement the following day. One look at her and the doctor at the mobile clinic knew she needed immediate help. The doctor and nurse spoke to the doctors at the Govt. hospital and arranged for the regular supply of medication for Deepana. Her uncle's family was screened for tuberculosis, counselled and high protein powder packets were provided for Deepana.
With regular medication and care, Deepana is better now. Her father brings her regularly for a check-up to the monthly mobile clinic that visits their settlement. She's gained weight and runs about happily playing with her cousins.
Feeling reassured with our care and support, her uncle said, "You came to our doorstep and saved Deepana. We were able to go for work daily because you were there for us. Thank you for your love and compassion for our child."
Alongside Deepana, we:
Provided access to primary care to 2384 patients through our mobile clinics (both rural & urban) – ensuring the poor have good quality affordable care
Performed 933 GRBS in our mobile clinics – helping the community to adopt a healthy life.
Completed 34 cataract surgeries – enabling the elders to have a better vision – many of them live alone!
Treated 73 diabetic patients – helping them to keep their sugar levels under control and protecting them from further complications.
Though these may seem small changes, you know that they are not. That's why you gave; and we are grateful for your generosity. You make this possible; that healthcare can reach the poor and we can touch lives of children such as Deepana !
Thank you once agan for your love and support !
With gratitude,
Dr. Gift Norman