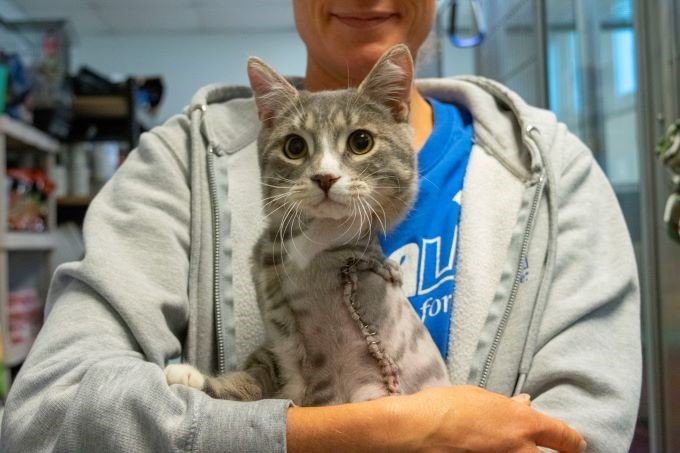 In December 2019, a tiny kitten named Cinder was brought to spcaLA – bleeding and dirty. At just a few months old, he'd been attacked. Twice.
Bitten by an unknown animal and also used as target practice by humans (BB pellets littered his tiny body), Cinder needed critical care.
To save his life, Cinder's leg had to be amputated. What's more, by law Cinder had to go into quarantine for 6 months.
During that half-year, the world outside of spcaLA seemed at once to stop and move faster than light.
But, thanks to your support, Cinder's care never changed.
We treated his wounds. We gave him a safe, warm bed, nourishing food, and plenty of TLC. For Cinder, quarantine ended in June. He found his forever family days after being cleared for adoption.
Cinder reminds me — I know that spcaLA will get through this time, because, just like him, we have the support of people like you.
If you are able, please make a donation to support spcaLA.
Thank you.