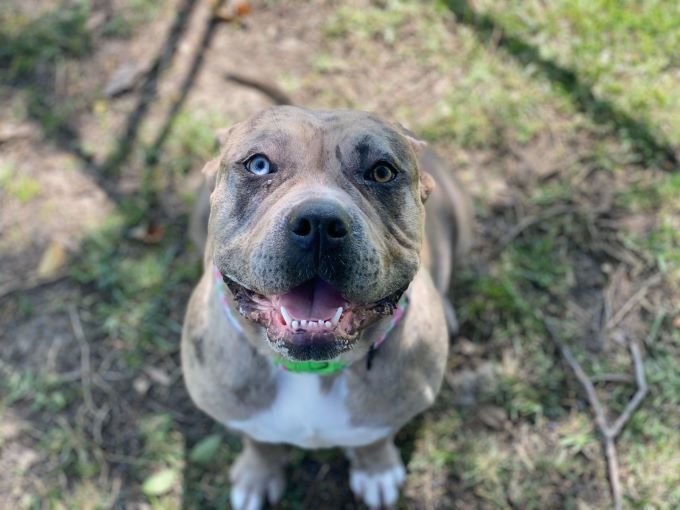 Meet Jewels. She's a stray, 2-year-old Pibble mix with memorizing eyes. You might not know it by looking at her, but shortly after this picture was taken, Jewels became a momma.
Just three months ago, Jewels delivered seven strapping young puppies at spcaLA! spcaLA veterinary and shelter staff cared for Jewels and her pups for a few days, until they were ready to move in with another momma - Amanda, their spcaLA foster mom.
Amanda says, "Jewels is the most amazing dog, she loves everyone and really loves kids. And, the puppies are super-smart." Amanda, her husband James, and their two kids cared for Jewels and her puppies until they were all ready to be placed up for adoption.
Your support allows spcaLA to provide the veterinary care, food, and supplies foster pets need, while foster volunteers like Amanda and her family provide temporary homes and plenty of TLC.
I'm happy to report - Jewels and all of her puppies were adopted! Jewels is living her very best life in a new home, complete with a human child for her to mother.
Take care of yourself, and each other,