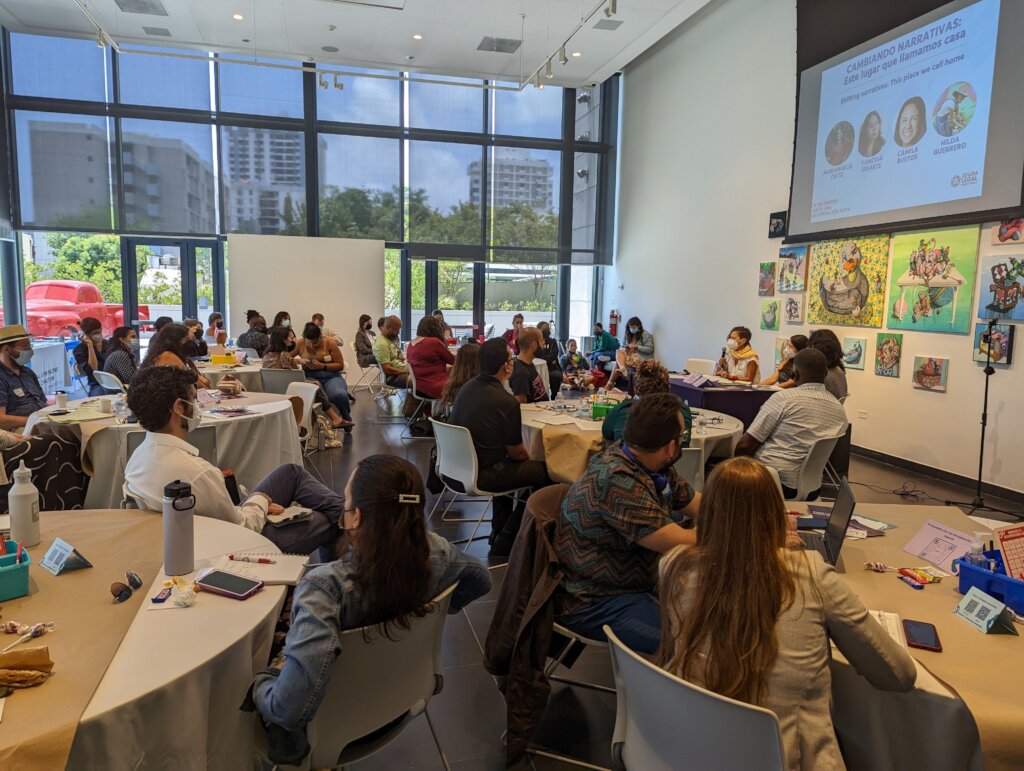 As we approach the fifth anniversary of the impact of Hurricane María, we are revisiting learnings and wins. Accompanying thousands of survivors across the year has shaped how we approach social impact advocacy and legal empowerment practices. We acknowledge that, in many cases, their conditions have not progressed according to expectations of a dignified life and secure housing. The intersection of multiple disasters - hurricanes, floods, earthquakes, the pandemic, Legal empowerment work is urgent with an official estimate of 3,500 blue tarps - and community numbers that considerably exceed that estimate- and with a slowed-down disaster assistance disbursement process.
At Ayuda Legal Puerto Rico, we are working on a report that documents the outstanding debt to survivors on the Island and the required changes to shift this reality. This IV Towards a Just Recovery Report will analyze how narratives and assistance regarding housing and climate justice are shaping the possibilities of families to stay or return to their lands. Because the risk of displacement is latent - due to unsafe housing and unsuitable living conditions - understanding the role of the government, communities, and building power processes is crucial. This report, a document that has become a trailblazing platform for advocacy changes in its previous years of publishing, will be out in the first two weeks of September.
In preparation for this launch, last week, we had a chance to celebrate the 4th Just Recovery Summit in Puerto Rico. We brought together leaders, organizations, and groups from Puerto Rico and abroad to discuss climate change and the right to housing. This summit is a chance to demonstrate the relevance of these issues today for survivors of past disasters and the right to stay of the whole population.
Meanwhile, we are relaunching our projects at GlobalGiving. Beyond revamping the site, descriptions, and goals, we want to communicate to you and every donor the importance of legal empowerment and disaster legal aid initiatives. Please, stay tuned for more updates on this.