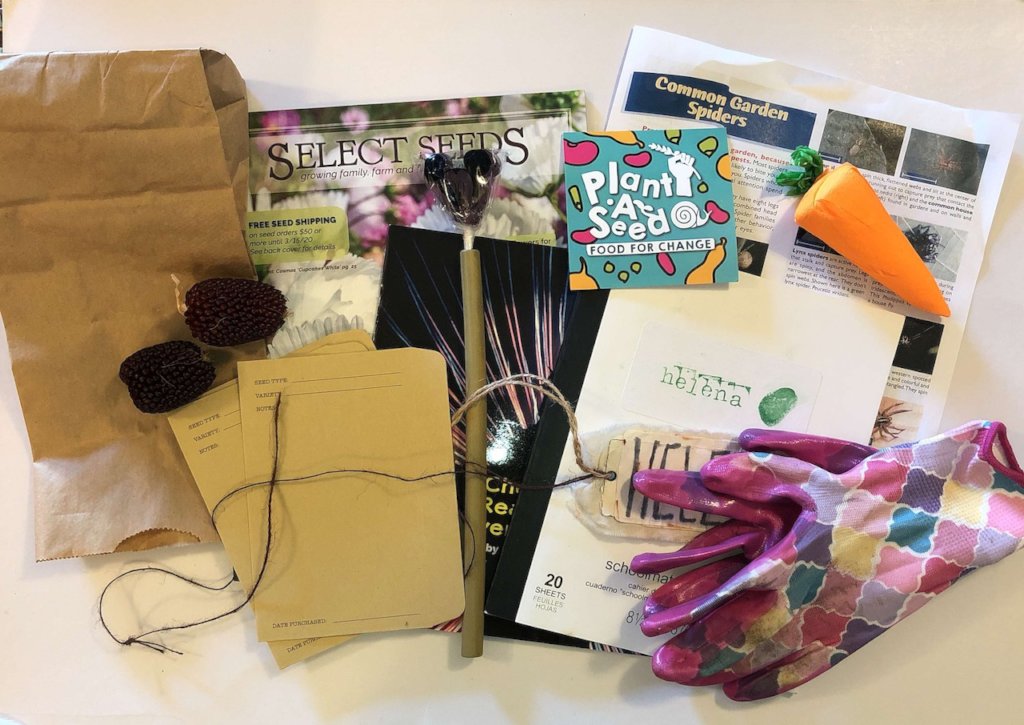 Dirt Girl Supporter,
Now, more than ever, we need science that works for everyone, especially women and girls. Amidst the global coronavirus pandemic, The School Garden Doctor continued to build Dirt Girls with creative solutions to reach participating youth, engage mentor apprentices, and spread the word about this innovative program.
Read on for more details in the the Quarterly Countdown Report below...
5 Parents Offer Vote of Support
Due to school closures, the full Winter Session was not completed. When I offered a partial refund to the paying participants' parents, all five of them opted to donate to a future Dirt Girl. At the end of the year, one mom commented, "I am so proud of the work the Dirt Girls do in the garden."
4 Dirt Girls Go To Middle School Next Year
On June 5, I hosted a Google Meet to send off four Dirt Girls who will attend middle school next year. Three of the four girls had been in Dirt Girls since they were second graders! We looked at old photos, shared memories, and brainstormed ideas for a Dirt Girl logo.
3 Conference Presentations Featuring Dirt Girls
On July 8-10, the National Children and Youth Garden Symposium is hosting their 28th National Event as a virtual symposium. I was invited to give three different talks. In Crowdfunding Successes and Challenges, I compare the features of five different online platforms, highlighting what made the 2019 Global Campaign a success (i.e., YOU!). Return of the Dirt Girls shares the program theory, structure, and plans for expanding. Finally, the Dirt Girls program was also included as a case of gender empowerment and equity in Lessons from the Field: Pathways for Women in Horticulture, led by my dear friend and School Garden Doctor board member, Amanda Crump.
2 Months Focused on Reaching Dirt Girls Remotely
Throughout April and May, I sent a dozen "Dirt Girl Survival Packs" to Winter Session participants' homes. Each pack included a seed catalog, seed saving envelopes, heirloom popping corn (for snacking or saving), stickers, seeds, gloves, each girl's journal and a note reminding them to stay connected to the dirt. During shelter in place, stakeholders have been working to develop a collection of activity cards called the "Dirt Girl Deck." It will offer fun, focused, engaging ways to promote the core values of the program.
1 Contest Winner
For Earth Day, one Dirt Girl won a $50 gift card to Tractor Supply Company to support her gardening projects at home.
With Gratitude,
Miss Carrie, Lead Dirt Girl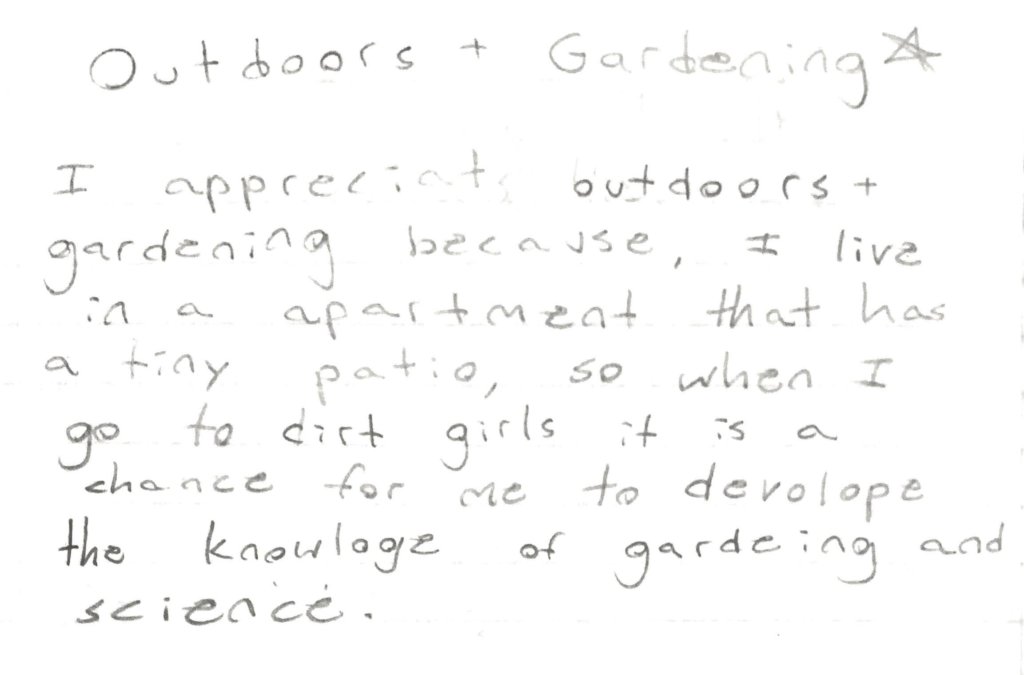 Links: