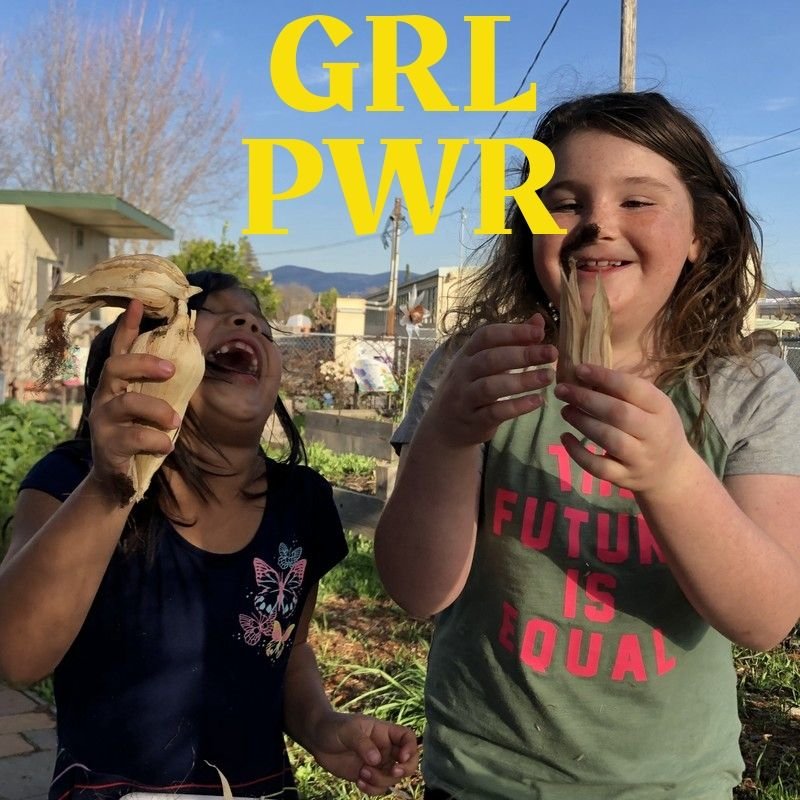 Dear Dirt Girl Supporter,
Thank you for your sustained interest in this project! You may have noticed the title change from "Inspire Dozens of Girls to Pursue Science Careers" to "Close the Gender Gap in STEM." This temporary moniker is meant to capture the attention of folks shopping for causes as part of the Girl Fund.
Read on for ore details in the the Quarterly Countdown Report below...
5 More Days Left in the Girl Fund Campaign (March 6th-13th)
Overlapping with Women's History Month and International Women's Day, The School Garden Doctor was invited to participate in the Girl Fund, a week-long campaign showcasing causes that empower women and girls. You may have already received an appeal to ask just one friend to give $10 to support the Dirt Girls.There are still five days left to answer the call.
4 New Donors Already!
As of noon on Saturday, the Dirt Girl/Girl Fund has secured four new donors, putting us in 36th place (out of 250 organizations, that's not bad)! One new donor was enticed by Board Member Amanda Crump, who pitched someone in her book club, while Curtis is wooing a donor or two in Arkansas where he's making the rounds promoting B Cellars.
Hopefully, I made an impression on a few more interested givers as a marketplace partner at International Women's Day Celebration @CIA Copia. This event, sponsored by Women In Power Napa Valley, highlights community empowerment and local leadership featuring powerful speakers, and lessons about taking action.
3 Qualities of a Dirt Girl Mentor
Last Friday, the first Dirt Girl Mentor Apprentice, CR, announced her pregnancy, telling the girls, "I'm growing another Dirt Girl." How precious is that? Needless to say, the girls responded with glee because they have fully embraced CR as a member of the group. I can think of at least three qualities that make CR an ideal Dirt Girl Mentor: she promotes independence, she listens, and she truly loves nature.
2 More Schools Added to the Roster
I look forward to offering CR flexible employment as she embarks on motherhood. Her news prompted the potential to work with an existing partner, the American Canyon Community & Parks Foundation, to offer Dirt Girls at TWO sites in American Canyon of just one! As Lead Dirt Girl, I will also pilot a program at Willow Arts Integration Magnet School, with hopes to launch a deeper partnership with that school in the fall.
1 Priceless Quote
I recently came across a short list of simple things one can do to get dirty. So far, running barefoot in the grass is the Pueblo Vista Dirt Girls' favorite. Last week, while sifting compost, LS proclaimed, "My mom doesn't care how dirty I get. She just wants me to have a lot of fun."
Thanks to you, more girls can have a lot of fun digging in the dirt. Together, we're growing more Dirt Girls, one school gardens at a time!
With Gratitude,
Carrie, Lead Dirt Girl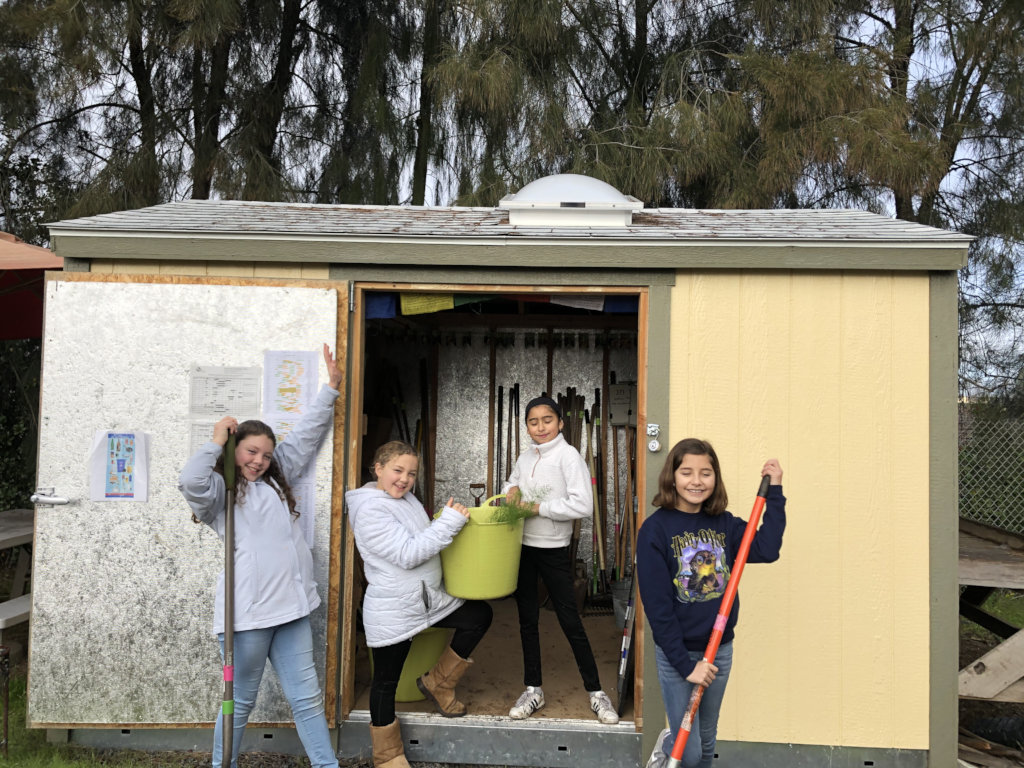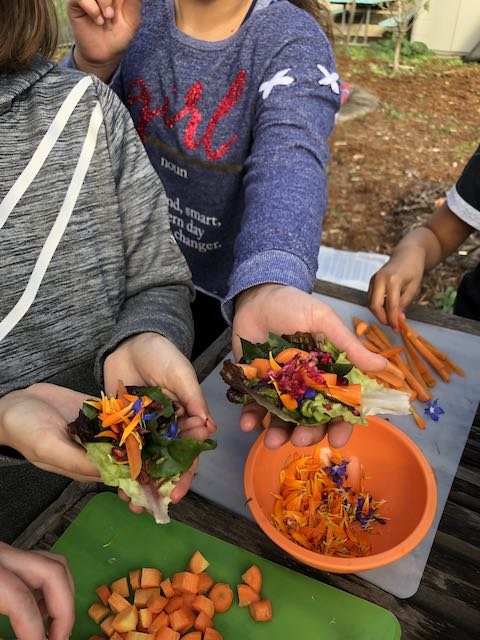 Links: