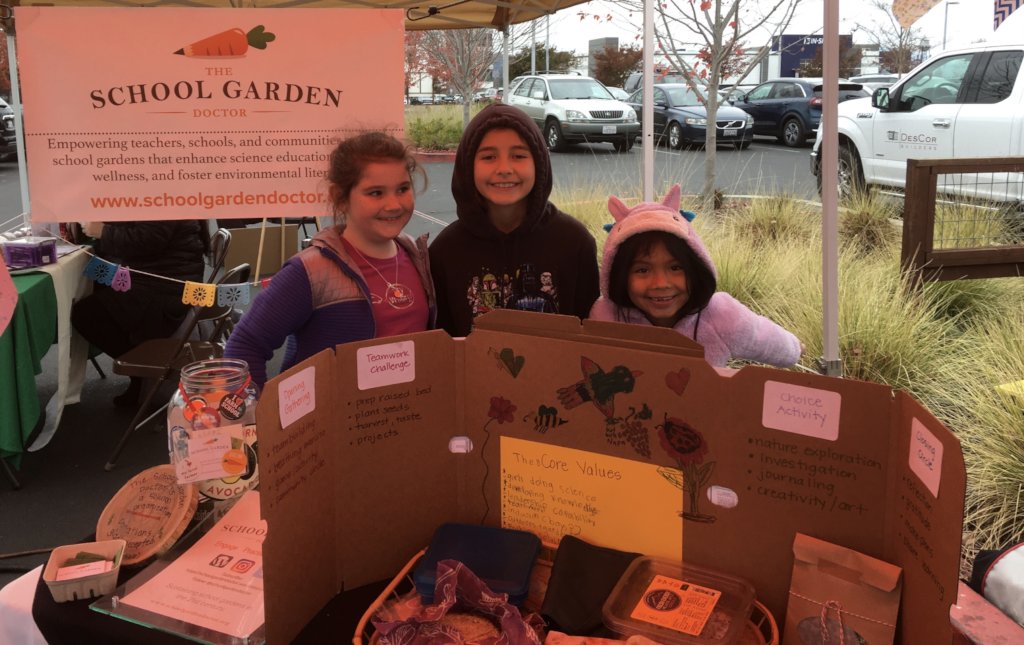 The Dirt Girls are so grateful to the Global Giving platform for helping us reach our goal of raising $5,000 from 40 donors in 3 weeks. This outcome allowed our project to remain live and benefit from additional funds on #GivingTuesday and through the end of the year.
As the fall season comes to a close, we want you to know that you are part of our success! We have a lot to report, so here is a simple 5-4-3-2-1 countdown of our accomplishments to date...
5 New Dirt Girls Join the Pueblo Vista Gang
Just after the Global Giving campaign, several new Dirt Girls joined us, growing our Pueblo Vista gang from 10 to 15 participants. Four of the five new girls were invited by opportunity scholarships made available thanks to the contributions of donors like you. When I asked the Pueblo Vista girls what activities they thought were most fun this fall, they reported that they liked "making the 'thank you' picture." In case you missed it in our email blast, here it is again.
4 Weeks Until Winter Session Begins
Online registration for the Winter Session of the Pueblo Vista Dirt Girls goes live this week! Taking online sign up and payment is yet another feature of the program made possible because of donations.To solicit additional funding for operating expenses, The School Garden Doctor hosted a "Dine and Donate" event at Gott's Roadside in Napa. Held on October 24th (National Food Day), this event was complete with door prizes and networking opportunities. Over 50 community members attended, resulting in a $1200 payout to cover web development, insurance, and marketing costs.
3 Little Dirt Girls Go to the Farmers Market
On November 30th, three Dirt Girls braved cold and windy weather to interact with buyers interested in our homemade beeswax sandwich wraps. In the words of HF (the original Dirt Girl): "Making beeswax wraps was really fun." She especially liked picking the cloth and finding the right consistency of the wax spread. She added, "It was hard the first time we tried it, but when we used a better mixture, we learned that we don't have to get it right the first time." A younger Dirt Girl, HW, thought it was really hard, but said, "It paid off because we earned $130." These funds will be used to take the Pueblo Vista Dirt Girls to the Ruth Bancroft Botanical Garden over winter break.
2 New Dirt Girl Mentors Recruited
This coming winter, Crystal Rose will apprentice as a Dirt Girl Mentor. She will be paid a stipend to shadow Miss Carrie to learn the "The Dirt Girl Way." Then, in spring, we hope to launch Dirt Girls at a second site. Also in spring of 2020, Liz Corey will apprentice as a Dirt Girl Mentor at her home campus where she teaches third grade. Miss Carrie will model the structure, values, activities, and leadership associated with the Dirt Girl program. According to current Dirt Girls, important qualities in a mentor are: paying attention to each girl, making up fun stuff, and turning garden work into a game. To guide mentors, the Pueblo Vista DG have collectively developed the following eight Core Values:
Pueblo Vista Dirt Girl Core Values:
girls doing science
developing knowledge
leadership capability
teamwork
inclusion
outdoors and gardening
problem solving
cross-age relationships
1 Dirt Girl Framework Developed
Consistent with the mission of The School Garden Doctor, Dirt Girls aims to engage girls in authentic scientific investigation, practice mindful eating and active habits, and become environmental stewards for the 21st century. This can't be done without a sustainable school garden, so new program sites make a one-time investment to get started. This financial commitment ensures that they recognize the value and realize the potential of this program.
On the last session of the fall season, girls wrote journal entries about the core value they identify with most. Third-grade KF wrote, "My opinion is that the best core value is 'developing knowledge' because I personally think that being smart is a big part of life." When she and I reflected on what makes Dirt Girls so great, she asked me why I started the program in the first place. This budding journalist wrote the article attached to this report. A fourth-grade Dirt Girl, AO, picked teamwork because she likes "working with people to learn, communicate, and become a team." Imagine a world in which all girls had the opporutnity to develop these, and other important core values!
Thanks to you, more school gardens can create space that provides the opportunity to engage, practice, and become, while also inspiring dozens of girls to pursue science careers!

With Gratitude,
Carrie, Lead Dirt Girl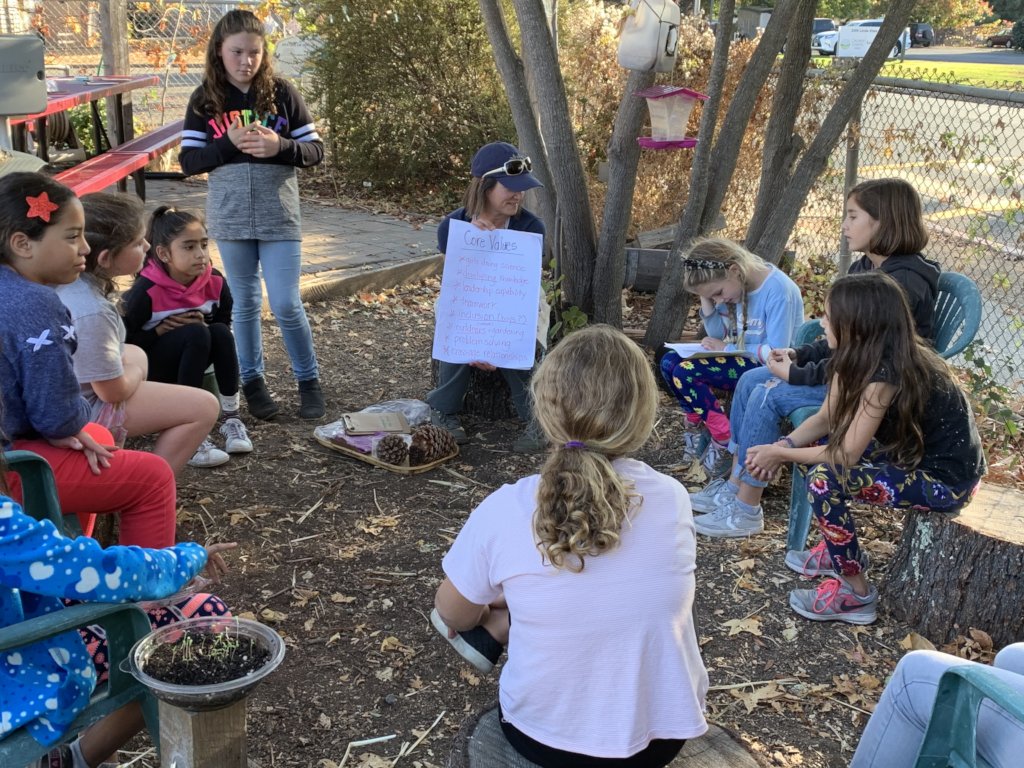 Links:
Attachments: