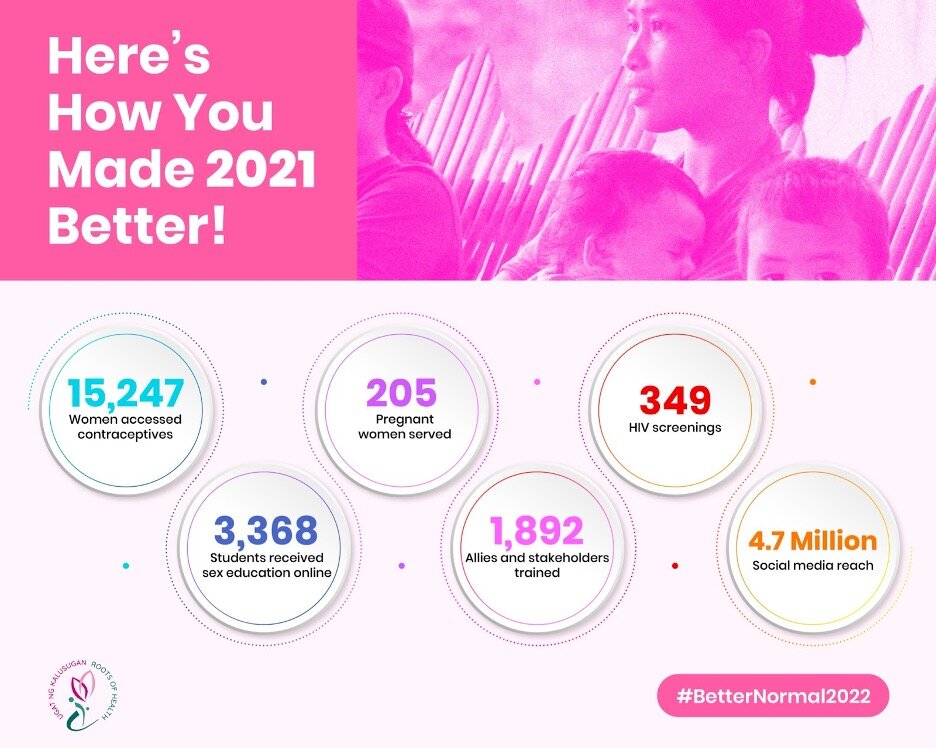 Dear Supporter,
Happy New Year! I hope you are all safe and healthy and have started off 2022 well.
The last few weeks have been a whirlwind for us in Palawan. The end of the year was quite stressful and traumatic because on December 17, 2021, we were hit by Super Typhoon Rai (locally known as Odette). Intense rain and wind lasted nearly 20 hours. The storm knocked out our power, water, internet and cellular services. It ended up taking 5 days after the storm left Palawan for cellular service to be restored. During that time we had no way to communicate with the outside world, and this is one of the reasons why Palawan has not made the news in the same way that other areas affected by the storm have.
Thankfully, our community in Puerto Princesa are all safe. Despite extensive damage to electrical posts and trees, we fared well compared to the northern outskirts, and to the central municipalities of Roxas, Dumaran, and Araceli, where the eye of the storm passed. These areas are completely devastated. In some villages, nearly 100% of all structures have been damaged. The livelihoods in this area were agriculture and fishing. Both of these have been decimated. All the trees and crops have been destroyed, as have the fishing boats. The sea is still muddy from the amount of soil that the rivers dumped in the bay. Most people are sheltering in local school buildings, which are also damaged. Loss of life was mercifully low, but the damage to infrastructure and agriculture is estimated to be at least 7.8 billion Pesos.
To help address immediate needs, we are partnering with a local water and sanitation nonprofit called A Single Drop for Safe Water (ASDSW). ASDSW are experts in responding to humanitarian emergencies. We are also working with local governments in Palawan's affected areas so they are proactive participants in their own recovery. In the immediate days after the storm, we capacitated local health and development workers to conduct rapid needs assessments within communities to identify the greatest needs.
We are now starting to provide short-term and long-term water, sanitation and hygiene interventions to reduce the impact of water borne diseases, increase short-term food security while also stimulating local markets, and allow people to rebuild their houses stronger. We will also support other health-related needs, including contraceptive and prenatal services, support for the local barangay health centers, and COVID-19 related response.
As we continue to brave the challenges brought by the COVID-19 pandemic and the ongoing relief efforts from Typhoon Odette (Rai), we are proud to report back to you on how your support continued to make a difference in the lives of so many Filipinos in 2021.
The Philippines continues to be under the longest, most restrictive lockdowns in the world. Although a few schools reopened in December for the first time since March 2020, all schools are once again closed due to the exponential surge in COVID-19 cases after the holidays. As the pandemic put more women and young people's lives at risk, we made sure we could keep providing life-saving essential services, education and stakeholder trainings.
Here's a quick recap of what we couldn't have done without you!
SERVICES
We knew that COVID-19 lockdowns would contribute to mistimed and unwanted pregnancies. During COVID surges when movements have been limited, we've provided our clinical services in communities, going door to door when needed, to give our clients the peace of mind that continued contraceptive access brings.
In 2020, we installed safety measures and put an appointment system in place, in order to minimize COVID-19 risks to our clients and clinical staff. In 2021, we were able to renovate our clinics, in order to provide safer, more efficient services as we brave the new normal. We also made sure that our frontline workers stayed safe from the pandemic. As soon as COVID vaccines were available to our staff in March 2021, all our staff got vaccinated.
Since many young people remain vulnerable to HIV infections during the pandemic, we relied on our community-based screeners in 2021, especially for young people unable to travel to our clinics.
In 2021, you helped our organization:
Provide nearly 15,247 women and girls with their contraceptive of choice, ensuring that they do not have an unplanned pregnancy;
Support over 205 pregnant women and girls; and
Screen 349 clients for HIV, 5 of whom were referred to a treatment facility.
EDUCATION AND TRAINING
Many young people still have a lot to learn about sexual health. Before COVID-19, we traveled to different schools all over Palawan, including far far-flung islands and remote municipalities. We taught classes about puberty, pregnancy, sexually transmitted infections and other sexual health concerns.
As schools have been closed since March 2020, we've been unable to conduct in-person education sessions for large groups, or in schools. We've pivoted our programs online with information sharing and consultations, as well as online webinars, so women and young people can still access information on pregnancy, contraceptives, HIV, and other sexual health issues.
We converted existing materials into bite-sized social media posts that are easily readable and comprehensible for online audiences. Through various social media pages, we were able to deliver information on sexual and reproductive health to the people who needed them. Around mid-2021, we launched our Tiktok channel to reach more young people, and towards the end of this year, we launched a new Tagalog-language website about reproductive health for women, young people, and other stakeholders such as parents, teachers, health workers, and local legislators.
In 2021, we were able to:
Teach 3,368 high school and university students online
Reach a total of 4.7 million Facebook users with information on reproductive health
Get 14 million views on reproductive health videos on Tiktok
Answer 14,915 messages about reproductive health received on our social media pages
SYSTEMS STRENGTHENING
We continued to support our government counterparts with the creation of local legislation that supports reproductive health services and education. Despite the mobility restrictions due to COVID-19, health centers did not have to worry about contraceptive stockouts, thanks to the logistical support we continued to provide, especially as lockdowns continued.
We contributed personal protective equipment for health care workers in Puerto Princesa. Frontliners and persons under quarantine for COVID-19 were also given free contraceptives and HIV screening. We also provided support to our local government through the creation of an online vaccine registration system.
As things slowly started to normalize, we conducted more community-based information and education campaigns through local Youth Councils and regional health units all over Palawan.
In 2021, we:
Trained a total of 1,892 reproductive health allies, including Youth Council members, community health workers, service providers, nurses and midwives. We focused the sessions on how to make their services more youth-friendly, and how to continue providing reproductive health services during the pandemic.
Conducted community outreach sessions through the Youth Councils and provided RH education to 3,192 young people in 6 municipalities and 23 local communities (barangays).
Despite the greater uncertainties and crises we faced in 2021, your support made this all possible. Thank you for continuing to believe in us.
We are excited to continue our important, life-saving work to make 2022 safer for more Filipino women and young people.
Thank you again for being our partners in improving lives and creating beautiful futures.
With gratitude,
Amina
Links: