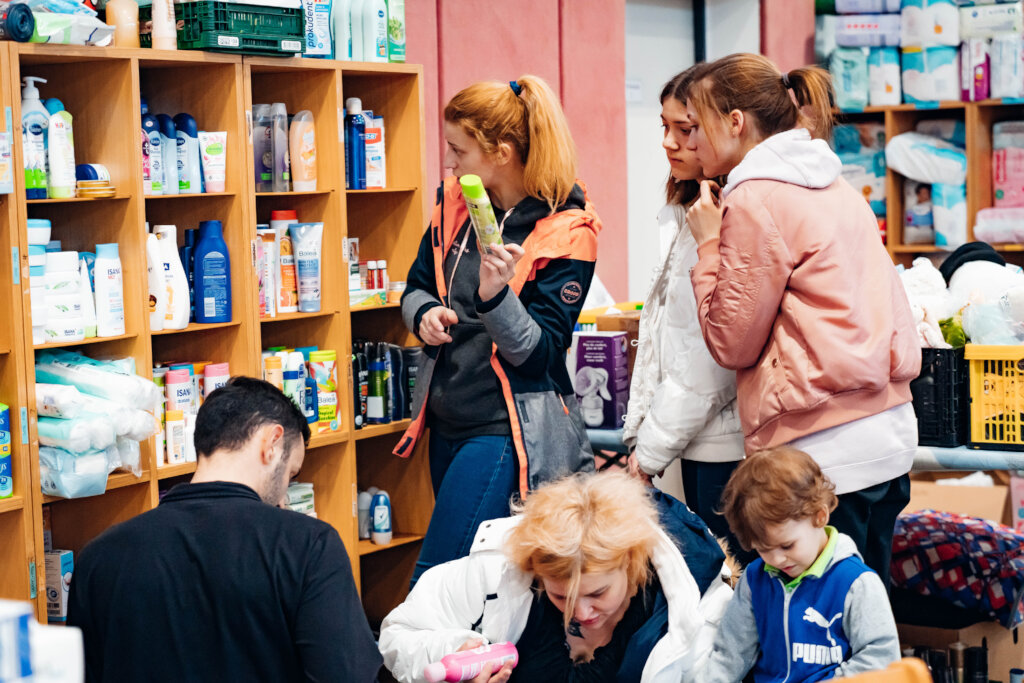 The year started out with a glimmer of hope after two years of covid crisis and then all of a sudden a new fearsome crisis is looming.
Thousands of Ukrainians, mostly women and children are seeking refuge from the war in their homeland. Across Germany and on our site in Poland, we are helping them at our sites with water, hot meals, food donations, and clothing. Children and families can also take advantage of Arche's daily childcare services. Meanwhile, the cost of living continues to rise. Once again, the poorest are hit the hardest.
Anxiety is growing among our children that I have not seen before. In many families, the struggle is tremendous. Food and energy prices are skyrocketing high, affecting our Ark families severely. In addition, however, the fear of war is now growing. We are trying to answer all their questions, to comfort and support them. But where will this all lead us to?
In our Arche centers, we accept clothing, toys, and hygiene articles to give to the refugees from Ukraine who come to us. They can not speak our language and are standing in front of us with even more fears. We communicate with the help of translation software, offer support to parents and children in all kinds of areas, and we realize that the need will become even greater. For the Ukrainian women, we have therefore additionally created a daily breakfast and conversation offer to support them emotionally and practically.
Over and over this motivating Bible verse comes to mind, "Fear not." It gives me confidence. The confidence of being on the right path. We seem to stumble from one crisis to another, from one challenge to the next - but we simply must not give up. A six-year-old Ukrainian girl beamed when she received a toy from us. For a few seconds, she was able to forget about her hard situation. An eleven-year-old boy fell into my arms after he could not come to the Ark for several weeks due to corona. He was incredibly happy to finally be able to visit his second home again. A single mother, herself in great difficulties, asked me, "You are always in the current events. What can I help with now?" So much need, but also so much charity and solidarity motivate us to continue. Even if it is not so easy financially at the moment. But we are not afraid of the future. People trust us, people accompany us and people support us. There is a war raging in Europe, but we want to bring hope and love despite everything. Thank you for supporting us in these hard times!
Links: