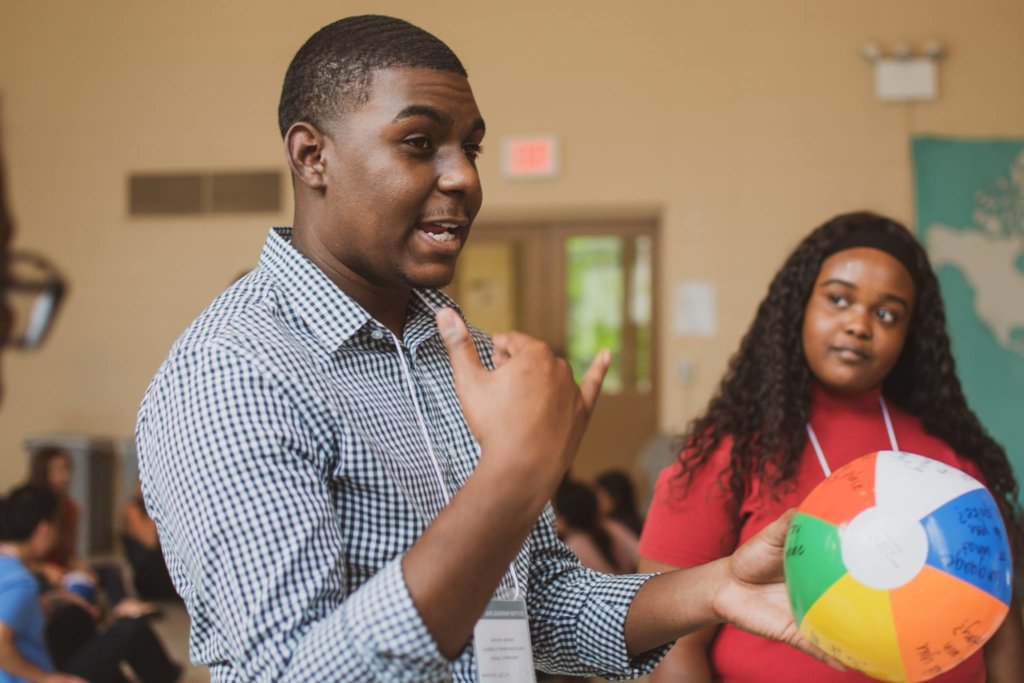 Over the past few months, GlobeMed has undergone some exciting transitions in its approach to the mission and the team behind the work.
Re-configuring the team and programs
At the beginning of September, GlobeMed Global Headquarters transformed to welcome Priya Fremerman as the new Executive Director (previously the Director of Operational Systems) and Elizabeth White as the Managing Director. Together, they will work to advance GlobeMed's mission and strengthen our global network through innovative programming, active fundraising, and thought leadership.
Under the leadership of Carolina Escobar, now Program Manager, the team is implementing a new advising model consisting of six regional advisors. They are Sricharan Navuluri, Lydia Stump, Bhavana Suvarna, Gloria Wowolo, Kavita Athalye, and Deepika Khanna and are all recent alumni of GlobeMed chapters. These new chapter advisors will oversee and support clusters of GlobeMed chapters in the Northeast, Southeast, Midwest & Southwest, and West regions of the United States, plus Rwanda. Learn more about GlobeMed's new advising model.
Continuing to develop a pipeline of global health leaders
It has long been GlobeMed's hope to help develop a pipeline of leaders who will excel in the field of global health. This manifests through programs such as the annual Leadership Institute (the most recent iteration took place on August 9-11). This year, co-presidents from 60 chapters in the US and Rwanda participated in the training event, sponsored, in part, by the Public Health Institute and USAID's Global Health Fellows Program (GHFP) II.
It is through our partnership with GHFP-II that GlobeMed has, especially over the past seven years, ramped up efforts to engage students early and often, with the understanding that relevant knowledge and skills are gained over time and through sustained engagement. We believe that part of our success as an organization will lie in developing even more opportunities for engagement, as we have done for former chapter leaders such as Deepika, Bhavana, Sri, and other chapter advisors to transfer their knowledge and share their experiences with the next cohort of chapter leaders.
Maintaining our engagement with you!

We are still deeply committed to furthering alumni engagement and look forward to connecting with more alumni to re-launch alumni-specific programs. Email info@globemed.org if you'd like to get involved. Plus, if you haven't already done so, take a look at GlobeMed's new website, which launched at the end of August! GlobeMed's new branding encompasses a simpler color palette, new fonts that are clean, modern and youthful, and greater emphasis on hi-res imagery that reflects the GlobeMed brand's core DNA: health equity, students and communities, inclusion, optimism, and above all, collaboration. And don't forget to follow GlobeMed's new blog.
Thank you for your continued support, and we look forward to sharing more news and updates as we plan for the 2019 GlobeMed Summit!