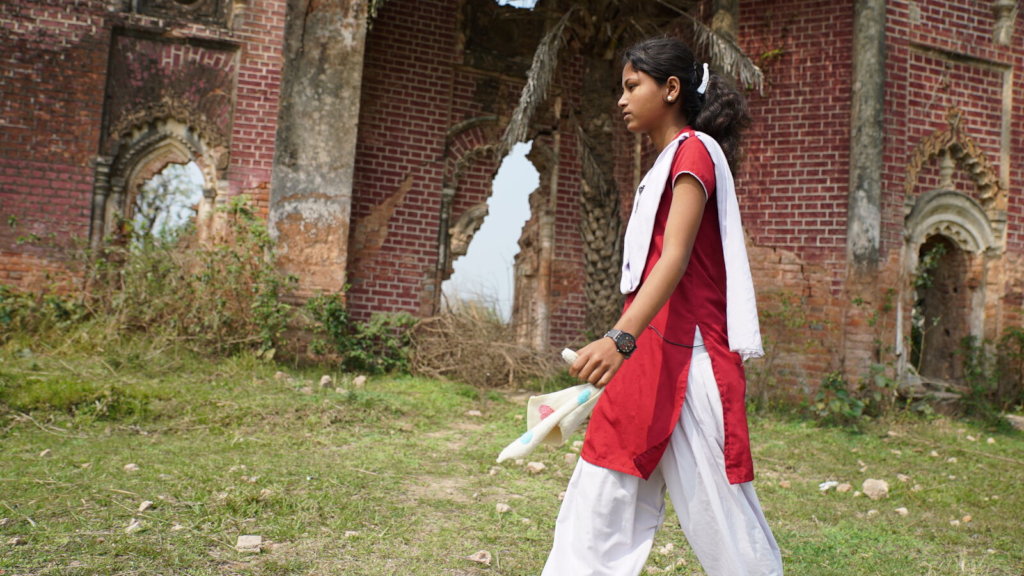 Madhubhani is a different district for us in Bihar, India where we run Get a Plan, a project that teaches young people enterprise skills through graphic novels. It's different for us because in Madhubhani we focus on girls (in 10 other districts we deliver the content with equal animation to both boys and girls). It's also different because it's a district that has a strong feminist art tradition of Madhubhani painting. Inspired by the local art form and tradition, we hoped with new stories we could encourage girls to do new things, explore new careers, become new entrepreneurs, after all, it had already been done a long time ago, oddly it seems it is present that needs to catch up with the progressive past, not the other way round.
We've been traveling Bihar, India to be able to find young heroes who could feature in our Children's and Young People's Skills Report. We walked the talk with Anjali in Madhubhani in a field, looking at the field as she thought, she shared:
"Young women should get a chance to work outside because they, well, we, we know how to get work done, do more than one thing at a time and look after 10 people at one time."
Grade 10 she told us is the block, the big reason why girls don't make it through school. Why Grade 10?
"There are difficult exams that most girls don't pass so parents think it's fine not to invest in our education further, she can get married."
Anjali's been reading An Adventurer's Guide to Becoming an Entrepreneur in India and she thinks using your entrepreneurial skills might be an approach to keeping girls in school so one day they can go to work 'outside'.
"Women are as good as men in whatever field they choose to follow. It's other people that hold us back, elders see us differently, that boys will go on and earn and look after them, when we all know that's not absolute, nothing is written anywhere that says that's how it has to be. Look at the facts, women can already do more than one thing, we do the housework, cook, AND go to school, so we can do that AND go work, and then we'll be looking after everyone. Boys don't do the housework, cook AND work now do they? So what makes you think they'll do that later?"
"What will I do? I'm going to join the Army. Women just got equal pay. I told my Dad and he didn't say no so that's almost a yes."
She smiles and pauses, looking at her friends who are watching her tell us her story.
"Oh, you asked what are the three skills I need to do this? I think not just me, but all girls, we have to be fearless, listen to our hearts and if we decide to do something, do it, don't give up. You know, work outside. Where other girls can see you and think 'I'm going to do that too'