Project Report

| Mar 16, 2017
SKV Annual Report 2015-16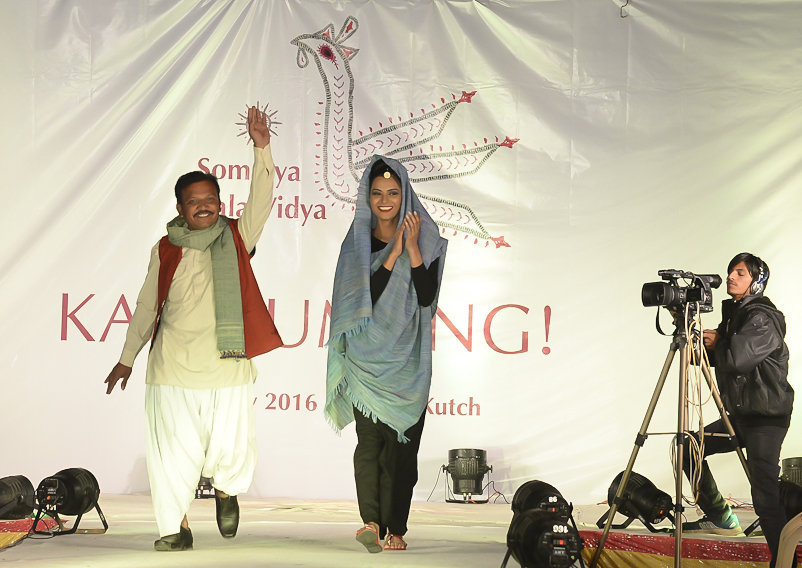 Somaiya Kala Vidya Annual Report
April 2015- March 2016
"Tradition was a livelihood to me. But I realized it is more important.
It is our heritage." Aslam
KALA UMANG!
With this Annual Report, we welcome our newest Artisan Designers, the graduates of Somaiya Kala Vidya Design course 2015. The course practically introduces working traditional artisans to design process, and prepares them for the contemporary marketplace. This year'scourse implemented important innovations. We focused on sustainability and production friendliness in collection development, and tested the market in Mumbai.
On 9 January, 2016, Somaiya Kala Vidya celebrated the Artisan Designers' graduation at Kala Umang! -SKV's first convocation in Kutch, generously Sponsored by Good Earth, and held in Bhujodi Village.
A theme of Kala Umang was value. There is a common belief that artisans have skills and designers have knowledge. And we see images of artisans as hands working-- without a face. But craft has much knowledge. Somaiya Kala Vidya puts creativity and the human quality at the center of craft. As artisan designers create unique innovations, we must now focus on valuing the unique. In the coming years, we will make developing a luxury craft market a priority.
Artisans have a role in developing this market. When Suleman can say without apology, this is what my saris cost, when Puroshottam tells a designer that only after she observes hand weaving for three days will he talk about making her saris, and when Mustafa answers a customer's query about why his chadar is expensive by demonstrating how he made it, they gain value.
Design education has contributed to these artisan designers' excellent work, and to the courage and capability to speak up.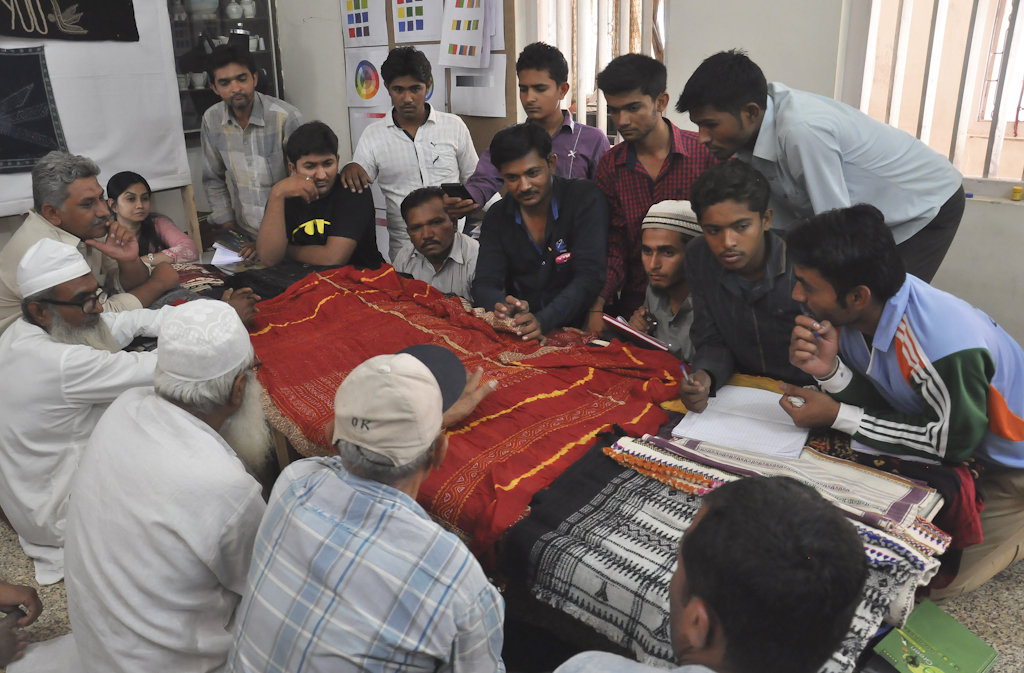 Attachments: